Choosing a Secure Vendor
Keeping personal data safe and secure is a serious issue, and here at RevTrak it is our top priority to make sure that your data is protected.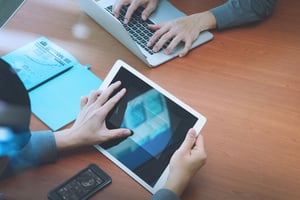 When choosing a vendor that handles payment information, it is important to verify that payments are being processed securely according to payment card industry standards for sensitive cardholder data. Here are some of things you should keep an eye out for when evaluating any payment vendor.
PCI Certification – PCI DSS (Payment Card Industry Data Security Standard) is a security standard enforced and created by major credit card associations. Vendors that adhere to these standards are audited on security practices and receive certifications based on their practices. RevTrak adheres to the highest standard and is audited on a yearly basis.
Approved Service Providers – When looking for a secure vendor, it is helpful to look at an Approved Service Provider List to see if that company is listed. Here is the Visa List of Approved Providers and the MasterCard List of Approved Providers.
Tokenization/Encryption – Methods such as Tokenization and Encryption of Credit Card information help keep data safe. These best practices enable credit card transactions to be made without actually saving card holder data in the data base. RevTrak employs both of these methods when processing credit card data.