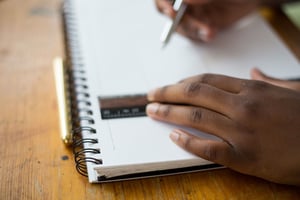 Community Education programs bring many different benefits to a community. From culinary classes, to business courses to artistic courses, citizens can explore a multitude of classes that might strike their fancy. Unfortunately, it may be difficult to promote your classes in the community. You put so much work into developing an engaging course offering, now is the time to find as many students as possible.
Identify your target market.
Who are you trying to attract with your education programs? Are you hoping to reach retired adults looking for a simple craft class in the afternoon? Are you reaching out to professionals who are looking to add a new computer skill to their repertoire? When you decide who are most likely to register for your courses, you are able to determine where best to reach them.


Set a budget.
It might not be fun, but it is necessary to know exactly how much you can spend on marketing efforts. Setting a budget at the beginning will help keep spending surprises to a minimum. It will also give you permission to invest funds into your marketing plan as well. It might feel more natural to err on the side of less-expensive, but a project that is worth doing requires a financial investment.
Choose your marketing channels.
Now that you have your target audience and your budget, it is time to decide how you are going to spread your message. You will need to decide if you are going to focus your efforts on one marketing channel (newspaper ads, flyers, etc.) or if you will use multiple ways of reaching people.
When picking different ways to advertise your community education programs, there are a few channels you can consider. Try using direct mail campaigns, email campaigns and flyers in local neighborhoods to help build awareness in the community. You might consider taking out an ad in the newspaper or on the local news. Or, consider branching out to social media ads on Facebook or Instagram to drive potential students to your online registration page. You might even find that creating events for each class on Facebook will drive people to register for one of your courses.
Make a schedule.
Whatever you choose, you need to create a schedule. Determine when the prime registration time is for your classes. Do you want to do a push for summer programs or are you hoping to increase fitness class attendance in the new year? Once you know when you want people to register, determine how the campaign will look. Maybe you will send out a mailing campaign at the beginning of the month, schedule an ad in the newspaper for two weeks later and round out the schedule with weekly email blasts. Make your schedule and stick to your deadlines for the most effective return on marketing.
Partner with local organizations.
Speak to community colleges, local government officials and local businesses. You may have the opportunity to partner with them to help advertise your courses. Your local government might include your class listing in the city newsletter. Or, community colleges might hand out a flyer to their students. Perhaps local businesses might allow you to leave an ad in their front window. Building community relationships can help bring exposure to your program.
Stick to your plan and remember it will take time.
Once you created your plan, all you have to do is stick to it. It can be tempting to make tweaks and adjustments as you go, especially near the beginning. You might not see a surge in registrations or class participation right away. Just remember, consistency is key.
You are trying to build a presence in your community and this takes time. One ad in the newspaper won't lead to constant results, but consistent messaging and outreach will help bring higher numbers to your classes over time. Take a breath, buckle down and trust the process.