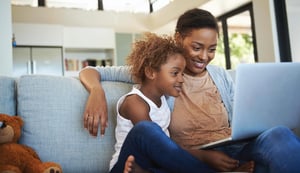 The typical American household is changing. According to the Center for American Progress, in the 1970's, over half of families had at least one full-time, stay-at-home parent. Today, fewer than one-in-three children have a parent who is able to stay-at-home full-time. With more parents working, school age child care has become a necessity.
Child care may take up a large portion of a households' monthly income. A 2016 report found that the majority of households spend 10% of their income on child care, while lower income households spend up to 25% of their income on child care. The financial burden on families is heavy. There are programs parents can use that offer child care assistance, alleviate the strain and ensure their children receive the child care they need.
Child Care Access Means Parents In Schools (CCAMPIS) is a government grant that helps provide low-income parents enrolled at the institution with child care expenses at campus-based programs. The grant allows your program to subsidize both before and after-school services. 92% of families utilizing child care subsidies cite education or job training as a reason. If you work closely with a university, community college or other learning institution, consider applying for CCAMPIS. Amounts awarded will vary, but the average award in 2010 was $103,445. That amount could help a lot of families.
There are other resources that parents can apply for on their own. The Child Care and Development Fund (CCDF) is for low income parents of children 13-years-old or younger. Current funding for this government benefit was reauthorized by the Child Care and Development Block Grant and is authorized through September of 2018. You may need to check to see how parents can qualify for CCDF in your state, eligibility requirements vary.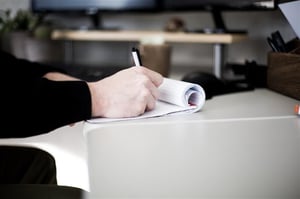 Parents are also able to apply for the Child Care Assistance Program (CCAP). This program is directed at low income households who work, attend school or attend a training program for at least 20 hours a week. If parents do not participate in these activities, they might be eligible if they receive disability income. According to CCAP eligibility, low income means a household of four whose total monthly gross income is $3,257 or less. Among items needed to apply, parents will need their last four pay stubs, birth records, school or job attendance, citizenship information, and the child's immunization records. If accepted to the program, families may use financial assistance to provide child care for children 13-years-old or younger, or for dependents with disabilities up to age 18.
If parents are looking for assistance that gives them more control over their spending, the Dependent Care Assistance Plan (DCAP) might be their best option. Also known as the Dependent Care Flexible Spending Account (FSA), parents can contribute up to $2,500 pre-tax dollars per year, per parent. A couple filing jointly would be able to contribute up to $5,000 annually. Basic qualifications require that parents are unable to offer self-care to dependents and the family must live more than half the year with the qualifying dependent. A reminder when using this service is that all the funds must be used by the end of the plan year or they are forfeited. A list of all eligible child care expenses are listed in IRS Publication 503 – Child and Dependent Care Expenses.
While there are many national programs available to families, there are local and state programs as well. The Office of Child Care has put forth an initiative to assist parents in finding quality, affordable child care in their state. They created ChildCare.gov. ChildCare.gov enables parents to search for affordable child care and financial assistance in their home state. They can also search state resources, like licensing and background check requirements for school age child care providers.
Parents can branch out on their child care search by using ParentAware.org. Here, parents are able to enter their zip code and find high quality child care providers in their area. They are also able to see local assistance options for child care payments and nutrition, quality ratings of child care providers near them and a parent toolkit that empowers them to make informed decisions about providers.