3 Steps for Generous Easter Giving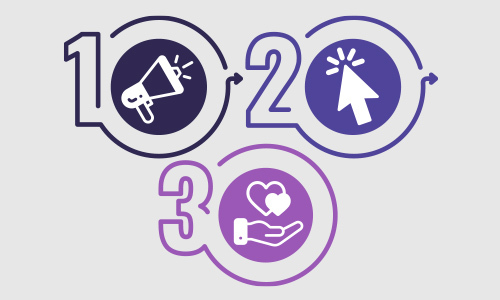 Share your mission and inspire generosity.
Tell your story
Let members and visitors know what your church is about and where it needs support.
Engage through your website
Make sure your giving page is linked and visible from your homepage.
Make giving easy
Offer multiple avenues for giving, both online and in-person.
How can you drive giving this Easter?
Generous giving is built on a foundation of good communication, an easy giving experience and thanking those who donate. Here are key points to consider:
Get to Know Your Online Giving Tool – Make sure you're familiar with your giving tools, including Vanco Online, your dedicated online giving page and Vanco Mobile.
Promote Your Online Giving Page on Your Website - Put a link on your homepage in a prominent location, like your site's top navigation menu, so the donation button follows visitors anywhere on your site.
Showcase All Giving Opportunities – Connect members and visitors to your mission by sharing moving stories. Show them where donations are needed and the impact their gift will have.
Promote Your Giving Options - Have church leaders share the message of giving on Sundays, post messages throughout the church and include a call to action in newsletters and online so people know where to give.
Thank Your Givers and Provide Updates – Let members and visitors know their gift is appreciated and how those funds are being used, making them more likely to give again.
To schedule a demo, click here or visit our web page: https://www.vancopayments.com/egiving