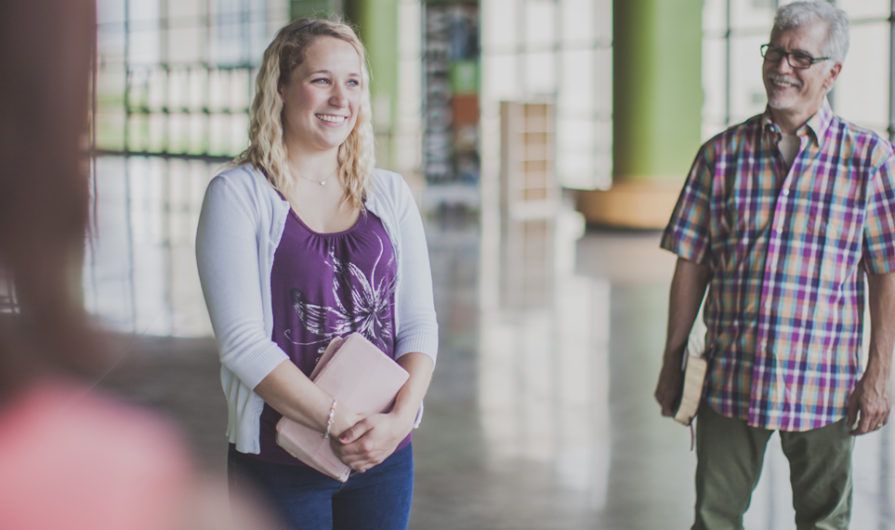 Ministry is more than just numbers. But once your church gets larger than a small group, it's difficult to engage people in a personal way. Even if you were a superhero, it would be a tough feat. To try to do it would likely result in fatigue and burnout.
Ministry is more than numbers, but numbers indicate the effectiveness of your effort and investments. Your time, energy, staff and money are limited. Therefore, you have to make sure the time, effort and resources you are investing personally and through your staff are providing a worthy return. I'm not suggesting that "profit" is the goal. But if you can't connect your effort to measurable impact, you're risking a very expensive exercise with very little to show for it.
You wouldn't buy a car without researching it.
You wouldn't buy a home without an inspection.
You wouldn't invest in a business without a prospectus.
If those things are true, why do you think the people who sit in your proverbial pews will continue to generously support your ministry at increasingly larger levels without confidence you are moving toward your God-inspired vision?
If you've ever wondered if there was an easier, smarter way to do ministry, there is. It begins with defining processes that create the predictable habits necessary to produce consistent results. Systems also allow leaders to measure outputs, which indicate whether the intended outcome is being achieved.
Ministry and Measurements Aren't Mutually Exclusive
Many of the church leaders I know are more comfortable with parsing the Biblical languages than establishing and monitoring key measurements that mark progress or deviation from actualizing the vision of the senior leader. That's OK.
Even if you have an intuitive sense to find ways to measure ministry systems, it can be difficult to find a way to get your hands on data that is systematically collected and structured in a way that is useful. I believe technology will make this much easier and more accessible over the next few years. Until then, there are measurements you should review regularly to help you assess the health of your organization.
Measurement #1: The number of visitors each week
This indicates how well your outreach efforts are resonating with your community. Outreach is critical to creating new ministry opportunities. You need to know who is coming through the doors of your church, how they heard about you, and why the decided to attend your church. That intelligence is invaluable.
Measurement #2: The time it takes a first-time visitor to become a member
This indicates how well you can move a person from the fringe to someone connected or engaged with your ministry. Outreach is expensive. This is where you can capitalize on your initial investment.
Measurement #3: The number of members who participate as volunteers
This indicates how well you involve your connected congregation in the work of ministry. This is a very tangible metric that can visualize how effective your ministry programming is at positioning people to be part of the delivery of ministry rather than just benefit from it. Volunteers will create more volunteers, givers, etc.
Measurement #4: Worship participation vs. Small Group Participation
This indicates how effective you are at moving casual members to people engaged in a disciple-making process. Spiritual formation is a process. The higher this ratio is, the more likely you are to be changing a community one person at a time. And the more likely those in small groups will become part of the outreach engine of your church.
Measurement #5: First-time givers
This indicates when someone is ready for you to recognize their gift and serves as a signal of solidarity with your mission, vision, and values. You can easily give, even large amounts of money, anonymously. When someone becomes a first-time giver, it is an outward sign of an inward commitment. You need to celebrate that. Following this measurement are things like the time it takes for them to give a second time, frequency, etc.
Measurement #6: Potential lost givers
This is one of the best indicators of health. Money isn't everything, but it is a way that people can "speak" their approval or disapproval indirectly to the church leadership. This is especially true if the people in this group are key multi-year givers. My research has shown that it often takes 8-12 new givers to replace one key multi-year giver. You want to understand the source of this pool and whether it's growing or declining. It can serve as an early indicator of negative trend lines that will compound over time if not addressed.
Measurement #7: The number of active givers to total budget
This indicates the percentage of your attendees who are actively contributing to your budget. Your church can grow exponentially in participation but not in givers. This is unsustainable. Measuring this can ensure that you are not setting yourself up for an unsettling reality when the growth of donors and dollars can't keep up with the ministry expenses necessary to operate a fully functional and growing ministry. You want to be intentional about moving people from casual participants to fully engaged disciples. (You'll have to define "fully engaged disciple" within the context of your church.)
Measurement #8: The average gift frequency of active givers
This indicates the health and giving habits of your congregation. Churches have historically depended on a committed base of people giving at a regular frequency. As the way people are paid and give shifts and changes, it could create problems such as cash flow, the ability to budget, etc. if not accounted for or addressed.
Measurement #9: A variance greater than or less than 10 percent of previous 12-month total giving
This indicates a potential ministry opportunity. Don't go to someone and say, "I see your giving is off 12.2 percent in the last quarter. How would you like to make that up?" Simply pay attention to habit disruptions. They often indicate occurrences and circumstances that could reveal a ministry opportunity you might not have known about earlier.
Measurement #10: Online giving habits
This indicates how well you are communicating the non-traditional ways people can become part of the giving engine of your church. The more people who give consistently online, the more predictable cash flow will become. Online giving (recurring gifts) can also become an asset you can borrow against for capital needs.
Measuring Ministry Ensures Every Investment Moves You Closer To Life Change And Kingdom Impact
This list is not exhaustive. But I wanted to get you thinking about areas of your ministry to measure beyond attendance, participation, and top-line revenue (total giving). A sustainable ministry is one where you can observe what is happening, anticipate and predict what will happen and then be able to adjust accordingly.
Numbers may feel like a straightjacket, but therein lies the paradox. Numbers can also give you the confidence you need to take that step of faith toward actualizing the vision you already see so clearly through the eyes of your heart. Measuring ministry activity isn't as much about numbers as it is about uncovering what's holding you back from activating all the impact capacity that presently exists in the people, talent and resources your church has today.
YOUR NEXT STEP: Measurement starts with ownership. Who on your staff will own this function? And what is your plan to integrate this into your ministry planning?