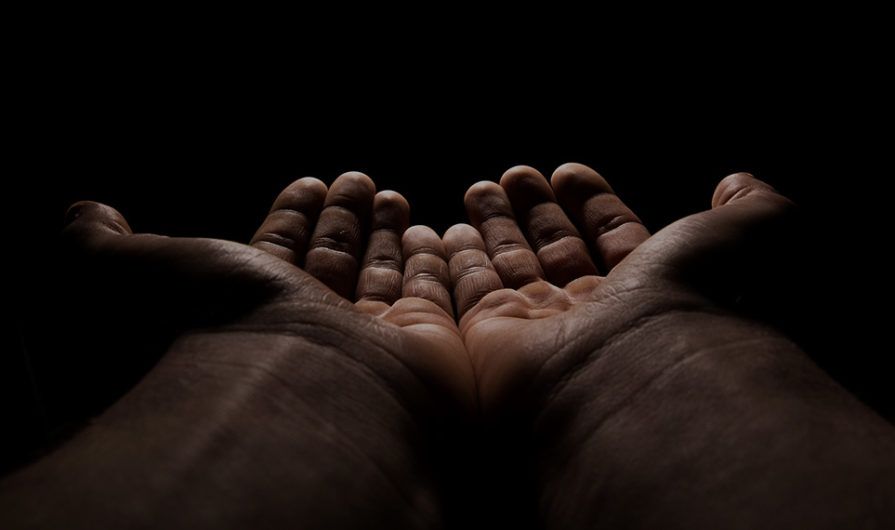 When we define faithful generosity—or stewardship—we often think in terms of time, talent, and treasure. But when I think about living generously, another important "T" word comes to mind. That word is trust. It is difficult to be generous without it.
Trust seems to be a tough concept for many North Americans to master. It's ironic since we have so much wealth compared to the rest of the world. Our culture tells us to put our trust in the goods, systems, and financial reserves that we have created. What we tend to ignore is the fact that all of these can fail us. We forget that, as Christian disciples, we are called to a counter-cultural way of living.
Trusting in God is part of our responsibility as followers of Jesus. It allows us to joyfully and generously let go of what we think is ours and release it for God's use. Those acts of generosity are our witness to the world, sharing God's abundance as channels of God's love.
We can find many examples of trust in the Bible. Elijah asked the widow of Zarephath to be generous by sharing her last meal and trust that she and her son would not go hungry. In another account, a small boy gave his lunch of five loaves and two fish, and more than 5,000 people were fed. Moses' mother trusted God with her son's life twice. The first time, she placed his life in God's hands when she put him in a basket in a river. Moses was returned to her, and she was able to raise and love her son while he was young. Later, she gave him up again, and Moses ultimately fulfilled God's call as leader of the Hebrews.
One of the most well-used stewardship sermon Scripture texts is the story of the widow's mite, and there have been numerous interpretations of this incident. But perhaps what was most important was not only the widow's ability to give to God totally but to trust God completely. Maybe that is the lesson Jesus was trying to teach his disciples and what we should learn from the widow's example.
And He looked up and saw the rich putting their gifts into the treasury, and He saw also a certain poor widow putting in two mites. So He said, "Truly I say to you that this poor widow has put in more than all; for all these out of their abundance have put in offerings for God, but she out of her poverty put in all the livelihood that she had."

Luke 21:1-4
The hymn "Tis So Sweet to Trust in Jesus" was written in the late 1800s by Louisa M. Stead. She understood well the need for trust. Her husband drowned while trying to save a boy from drowning as she and her young daughter watched. The hymn was inspired by this tragedy. Louisa continued to trust God and followed God's leading to Africa where she remarried and served as a missionary for many years. The continent became her home, and she died there in 1917.
When I look at the photo above, I see open hands that we must have to be generous. But I also envision the hands as God's hands. In the center of God's hands, trusting in His care—that's where I need to be if I'm truly going to be generous. What about you?