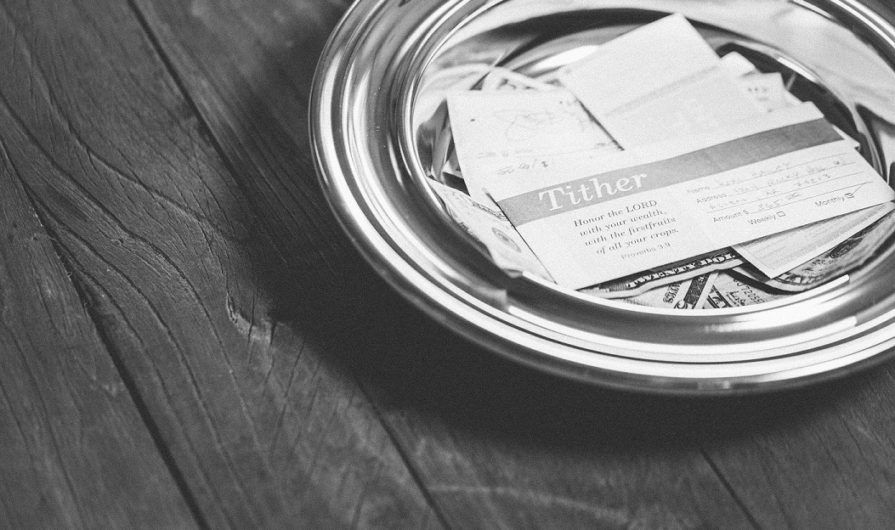 In the book Passing the Plate: Why American Christians Don't Give Away More Money, authors Christian Smith and Michael Emerson suggest a possible explanation to the question posed in the book's title. While American Christians set out to be generous, many times they don't make a plan or budget to fulfill those intentions. Missing worship services on Sunday morning leads people to quickly get behind in their giving. Getting back on track then feels like an unattainable challenge, and as a result, people end the year with much lower levels of giving than what they had originally wanted.
It seems to me that this is a problem that automated online giving tools can help to solve. By getting people to schedule their giving, they are able to thoughtfully make a plan and be assured that their intentions will be carried out. They can schedule their gifts to be given a few days after payday when account balances are highest, just like the idea of "first fruits giving."
Knowing this, then, as church leaders, how might we change our emphasis to help givers live out their intentions to be generous? What if in addition to talking with people about making a commitment or pledging, we also strongly promote tools such as automated giving that allow people to implement their wishes?
My congregation in north suburban Chicago is attempting to so emphasize automated giving. In mid-April, we launched a campaign with specially designed "I Give electronically" cards about the size of a bookmark. The cards are intended to be a visual reminder for giving and, more specifically, giving electronically. The cards also give people information they need to get started with electronic giving, and they serve as a substitute for putting an envelope, cash or check in the offering plate. We make the cards available in the backs of the chairs in the sanctuary for this purpose so that people who are giving electronically can still participate in the offering collection.
This last point really needs to be taken seriously, as there are many good reasons to have something to put in the offering plate regularly, even if people contribute money through other means.
First, it serves as a reminder to ourselves that giving is important to us and that we value God's call to be about something bigger than ourselves.
Second, for those of us who have children, it sends a signal to them that the values of gratitude and generosity and the desire for a better world are truly important and worth participating in every time we worship.
Finally, it serves as a witness to everyone else in worship that giving is to be taken seriously and that the ministries of the congregation and the larger church are worth supporting.
When we launched the campaign, a few families responded by saying that having the cards to put in the offering plate removed the one roadblock that kept them from getting started with electronic giving in the first place.
As we enter a new school year, the campaign continues. We continue to advertise online giving in weekly bulletins, monthly newsletters, e-newsletters and the website. We mailed the "I Give electronically" cards to all households at the beginning of the campaign and again as an insert with giving statements for the first half of the year. We also talk to new members about automating their giving.
After four months, we have grown the use of automated giving in our congregation from 80 to 93 households. Some givers simply moved from cash and checks to electronic giving, while others offered new and increased gifts. It is too early to tell the impact on overall giving, but anything that helps people fulfill their intentions and become regular givers has all the potential to produce a win-win outcome.