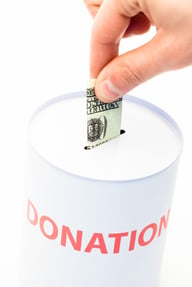 Asking for money is uncomfortable, which is why many don't put as much time into their church's website pages as they should. But without having a clear and persuasive ask on your church's website, it can be hard to maintain healthy financial stewardship.
Making your church's giving page shine is easier than you might imagine. All you need to do is follow the church website donation page tips we outline here.
Making your church's giving page shine is easier than you might imagine. All you need to do is follow the church donation page tips we outline here.
1. Gain a Better Understanding of Your Givers
Before embarking upon the optimization of your church's website donation page, it helps to understand your churchgoers' preferences. This will help you organize the layout and text on the page to suit their preferences. Effective methods of growing your understanding of the needs of your members and guests could include organizing a meeting of volunteers within your community or sending out a survey through a free resource such as SurveyMonkey. If you've never used SurveyMonkey before, you'll be surprised by how quickly you can set up a professional survey. This five-minute video clip shows just how easy it is.
If you don't know what questions you should ask in your survey, don't worry. Thousands of churches have successfully conducted surveys and many have included their samples online. At Vanco, we even created a guide and a sample to assist the 25,000 churches we work with. You can access the guide and the sample for free by clicking here.
You can also rely on the aggregate data from thousands of churches across the country. We've compiled a list of 41 must-know church giving trends you should have right here. You can also receive critical data by visiting these sources…
Giving USA Study – This is a comprehensive, annual study conducted by Indiana University. It details the latest trends and statistics of charitable giving in the USA for both secular and faith organizations.
Barna – With a focus on church trends and statistics, this resource is valuable for any church, especially because many of their articles are free.
Pew Research Center – Many recognize them for their political research, but they offer plenty of data on religious institutions. In fact, a section of their website is devoted to religion, where you can find plenty of free material to help you stay informed.
2. Offer a Clear Path to Donate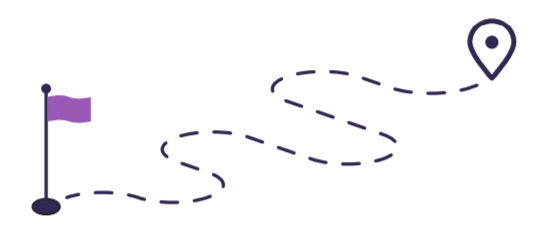 Your church's website is the perfect place to post notifications and communications to members, but it's also a great home for your donation page. When users visit your website, they should have a clear path to the donation page. By including a button or a link on every page of the website, you guide web visitors toward a desirable action: giving.
Churches can also embed a form directly on important pages, such as the home page. This is a powerful tool that helps increase online donations, which is why we've built it into our suite of giving products at Vanco. Using the embedded form, members can give without leaving the page they land on. The process only takes a minute and requires just three steps. If you're interested in seeing how easy an embedded form can make giving, check out this graphic.
3. Make Your Giving Button Stand Out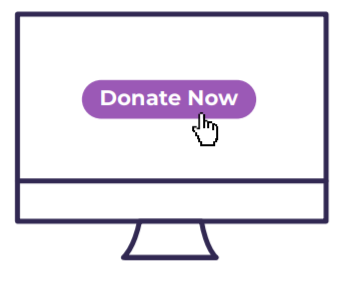 No matter where a visitor is on your website, they should notice the donate button. By using a color that contrasts with your website, you'll attract attention to your giving button. Yahoo completed a guide of the best and worst colors for call-to-actions. The general rule is that brighter colors perform better, while colors such as brown, white and black perform poorly. Whatever color you choose, make sure you include the right text within the button. The text you use should be simple, only two to three words, and clear.
4. Demonstrate Your Purpose
When businesses ask for a sale, they show exactly what the purchaser will get for their money. This clear return on their dollar is what helps a consumer decide between Product A and Product B. It might seem entirely different for churches and giving, but the root is the same. There are thousands of places requesting donations and donors' resources are limited. They can only give to a handful of causes. By clearly showing givers the impact their donations will have, it makes it easier for them to choose your church. Be clear about what you have done with donations and what you will achieve with them.
Successful churches will include an additional page detailing the good works the church has achieved through the generosity of its members and guests. You can then link to this page from your donation page to help givers see the value their gifts provide to those in the community and beyond.
5. A Picture Can Speak Volumes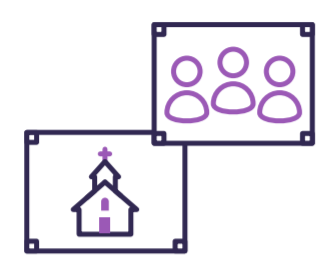 This point goes hand in hand with demonstrating your purpose. Words can't explain the joy your church's mission brings to the recipients of donations. For this reason, including pictures of people who have been supported by the church can help givers connect with your mission. Placing these images on your website and linking to them wherever relevant shouldn't take long, and it can make a big difference.
6. Pre-Selected Donations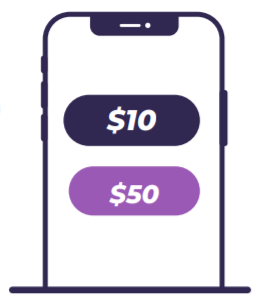 It's amazing what a suggestion can do. By including a preselected donation amount or offering a suggested gift, the donor doesn't have to worry about how much is enough. In fact, you're likely to influence giver behavior by encouraging them to give more.
7. Recurring Gifts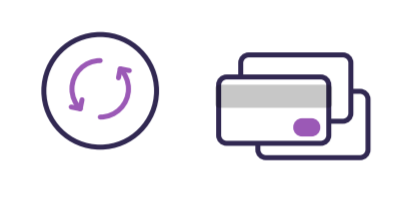 If somebody is willing to give once, they're more likely to give again. So, it isn't surprising that monthly givers donate 440% more than one-time givers (Philanthropy News Digest). The generosity of these repeat givers doesn't stop with their monthly donations. They are 75% more likely to make additional one-time gifts than non-repeat givers (Classy).
Because these types of givers are most committed to your mission, you want your website donation page to make it easy for them to repeat their gift. Your giving provider should make it as simple as including a checkbox asking the donor to make their gift continuous.
Having these givers donate routinely has a significant impact on giving. In fact, out of the strategies to increase giving used by the 25,000 churches we work with, recurring giving is one of the most effective. If you're looking for ways to boost recurring giving in your church, we outline 10 strategies to help you get started in this article.
8. Make Mobile Giving Easy
Nearly 60% of all searches conducted online are initiated from a smartphone (Search Engine Land). This means your website needs to work well on mobile devices. For donations, it is even more important as many individuals bring their phones with them wherever they go. This allows them to immediately make a donation whenever they feel inspired to give.
Yet, many church websites have designs that aren't responsive. This means the website won't automatically resize to fit the user's screen size. Although the idea of having to update a website might seem daunting or expensive, it isn't. There are plenty of widely used website creators that allow you to select a professional template and simply load your unique copy and images. Using common platforms such as Wix and Squarespace, you can build a new website in a couple of hours with no web development expertise. All you have to pay is a small monthly fee for them to host the website on their servers and to reserve your domain name.
9. Send A Follow Up Email
Your giving platform should have the functionality built in to send a thank you email that not only confirms the gift has been received, but thanks the donor. Within your thank-you email, you should also include helpful resources to help members stay involved in your church. This could include links to your church groups, which inform them how they can join. You could also share a link showing the good works that have already been done with donations like theirs. Demonstrating what your church has done with donations inspires givers to support your mission in the future.
10. Optimize for Search Engines
Optimizing your church donation website page for search engines might seem complicated and technical, but you don't need to be an SEO master to achieve the basics. That's why we listed the three things that will matter the most to your church's website donation page. If you want to take a deep dive into search engine optimization, this article covers a lot of what you'll need to know to fully optimize your page.
SSL – It stands for a secure sockets link, but what matters most is that your donation page has one. You can easily tell if it does have one by looking at the URL for the page. If it begins with https, you're all set. Having an SSL signals to the searcher and the search engine that your website is secure, which is especially important for churches collecting credit card information. If your website or donation page doesn't have one, the searcher's web browser will likely issue a warning that the website may not be secure. The warning message will lead to users veering away from giving, especially online. It will also prevent search engines from fully trusting the church giving page. This means people searching for the giving page on Google or Bing will have a harder time finding it.
Linking to the Page –Search engines use links to identify the importance of pages. For this reason, you'll want to signal to the search engines that your church donation page is important. You can do this by linking to it often throughout the website, particularly on the home page. Doing this not only helps the search engines, but it helps influence user behavior by steering them towards making a gift. Although it's important to link to the page, you should only do it where it makes sense. It is also not necessary to link to your donation page more than once within any individual webpage.
Mobile Responsive – Having a mobile responsive website helps the user, as we mentioned earlier, but it is also important for the search engines. Search engines want to point to web pages that are user friendly. Search engines will look to see if a specific web page is responsive to determine if it offers a good user experience. If your website or church giving page isn't responsive, chances are both will be less visible on search engines.
11. Promote the Website
Your website and church donation page will need visitors to capture donations. That's why you'll need to promote it. Don't worry. You won't need a big church advertising budget to be a success. In fact, all of the suggestions we mention won't cost a thing.
Social Media – According to Pew Research Center, nearly 70% of U.S. adults are on Facebook. That's why churches should fully leverage their social media, particularly their Facebook pages. For nonprofits, such as churches, you can add a donation button directly on your Facebook page. This allows users to quickly donate to your mission directly from their favorite social media platform. All you need to do is follow a few simple steps, which will link you church's website donation page to the Facebook button.
Your church's Facebook page will also help improve your local search visibility on Google, Bing or Yahoo. Each of these search engines use Facebook pages as a key source to determine if your church is local to your area. This means that when somebody new to your area is looking for a church, or simply looking to learn more about your church, it will be easier for them to find yours online.
Google My Business –If you've verified your church's address with Google, which is free, searches results for your church's name will have an additional box on the page. The box includes a picture of your church, the address, a link to a page on your website, a phone number and an option to receive directions to your location. When it comes to collecting donations for your website, Google My Business, will help you drive more people to your website to accept donations along with promoting your church to individuals in your area. If you're looking to launch your own Google My Business page, you can get started in just a few minutes by following these instructions.
Include Promotional Messages in Church Materials –Adding extra call outs to your church's flyers, pew cards or bulletins isn't much work, especially because most of the legwork has already been done for you. Vanco's launch materials alone has dozens of items to help you encourage members to give online. Anyone can use these materials for free.
Use a Mobile App – Why not use a tool that can help you improve communication with members while driving more users to your church's donation page? With Vanco Mobile, a free app, you can easily manage church groups, seating capacity for services and events and facilitate conversations between members and church leaders. The tool also lets you link to your church's giving page and includes several calls to donate throughout the app. If you're looking to use this free app, click here to see everything it can do for you and how you can download it.
12. Download a Guide
To help your church on its journey, we've created a free eBook that details all the tools, instructions and best practices you need to launch your eGiving program. All you need to do is download it.