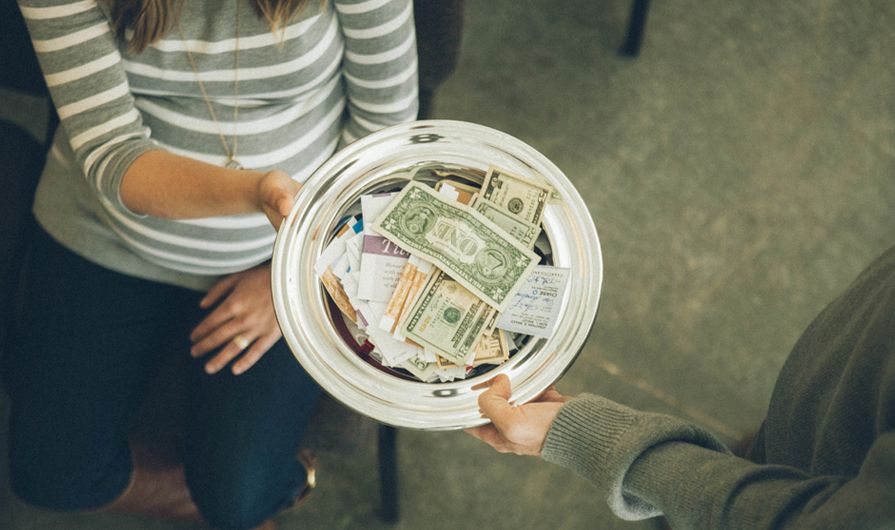 Are members of your church's congregation not as excited about giving as they could be? With appeals from organizations seeming to come from everywhere, they can feel overwhelmed and unappreciated unless you make giving a connected and satisfying experience.
When your members are approached through television and online ads, email, the telephone, direct mail, and even people on the street, the church can be seen as just one more organization asking them to give. What sets your church apart is its strong connection with your members, who've chosen to attend services and take part in activities.
They believe in your mission and want to give; they just want to hear about the good things you're doing with their contributions, and they want to feel good about funding your ministry. Here's how you can make that happen:
Emphasize a world-changing ministry ahead of meeting a budget number.
It may seem counterintuitive, but this can influence your members to give more generously. We surveyed more than 1,000 churchgoers recently and found that their attitudes toward giving are driven by emotions. Deeply rooted in the Bible and a desire to help the church, they center on beliefs that churches do important work, and they want to do what they can to help.
Give your congregation reasons (and options) for giving.
Most churchgoers are happy with how their churches spend their money when you tell them in advance what you plan to do with it. By sharing success stories and your plans for the future, you'll reap returns from two types of givers.
Our survey found that a majority of monetary contributions are allocated to churches' general funds -- 91 percent of respondents say that's where their donations go. Another 27 percent have directed giving to a specific fund. Offering members the opportunity to direct giving with electronic options like online, mobile, text, and kiosk encourages them to give the way they want when the passion strikes.
When you get something, give something back.
Tangible signs of giving are important, even to those who prefer to donate electronically. Among our survey respondents who prefer electronic options, 39 percent also strongly identified with "liking the feeling of giving when the plate is passed." Providing a card or receipt to put in the plate lets electronic givers take part in traditional giving and get the tangible satisfaction they seek.
With your leadership team, present a clear and unified vision.
Like almost every church, yours could probably use more volunteers and resources, so it's important that you maximize your impact. Set realistic goals around a manageable number of missions so that you don't reduce your overall effectiveness.
Then, let your members know what you need from them, and thank them when they provide it. If you follow these simple steps, you will have more active, engaged givers.