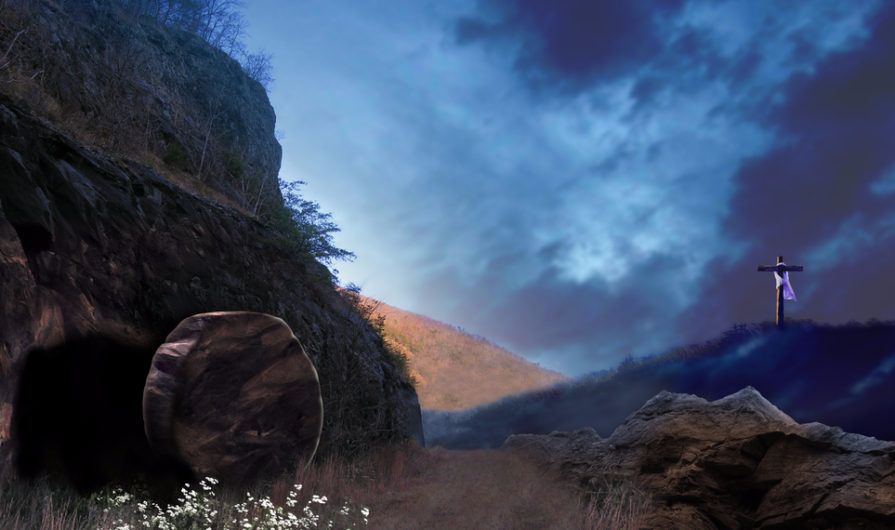 As believers, everything we have comes from the Lord.
As believers, we are expected to be good stewards of what the Lord has given to us.
And as believers, we need to express the power of Christ's resurrection through our giving, both during Easter and throughout the year. That's what I call "resurrection generosity."
What does such generosity look like?
Resurrection generosity comes from the heart instead of merely the pocketbook. In 2 Corinthians 8, Paul says of the Macedonians that even "in the midst of a very severe trial, their overflowing joy and their extreme poverty welled up in rich generosity." They begged for the opportunity to give, showing their understanding of resurrection generosity.
The greatest problem in churches today is heart failure, not head failure. Far too many believers allow their emotional commitment to the Lord to grow cold and thus lose their devotion to the things of Christ. Proverbs 4:23 says, "Above all guard your heart." Resurrection generosity will be the result of a heart that's freshly focused on the Lord. It won't come from the mind, but out of the life that's been changed from the inside out by the Lord.
Similarly, resurrection generosity needs to be motivated by revelation instead of reason. If giving is based on reason, you'll only contribute what you think you can afford. Many individuals are content with that path, letting others foot the bill rather than investing in the Lord's work themselves. Instead, if your giving is based on revelation and the resurrection of Christ, you'll seek to respond to them by asking the Lord, "What do you want me to give?"
You might ask, how can we be such givers amid uncertain times? As Christians, we need to focus on the power of Christ's resurrection instead of those uncertainties. 2 Chronicles 16:9 says, "The eyes of the Lord search the whole earth in order to strengthen those whose hearts are fully committed to Him." One of the ways we show that commitment is through our generosity. In turn, we can lean on God to provide us strength to help us through difficult circumstances.
Finally, resurrection generosity necessitates that believers be accountable to each other, as well as to God. Later in 2 Corinthians 8, Paul says, "We want to avoid any criticism of the way we administer this liberal gift. For we are taking pains to do what is right, not only in the eyes of the Lord but also in the eyes of man."
Paul desired sound financial practice from the Corinthian believers. How does that accountability play out today? First, we need a commitment to a proven method of giving, both via the collection plate and, in this day, electronic. Second, our church budgets, revenues and spending need to be transparent — reported and discussed regularly and publicly. And third, we need to show our members the results of their giving through real-life stories, pictures and videos from and about those who benefit from it.
Are you a resurrection giver, or are you ready to become one? Here are some questions to ponder about generosity and giving that can help you decide:
Are you giving because of reason or revelation?
As the Lord evaluates your giving practices, is it evident to Him that you know the power of His resurrection?
As others observe your giving practices, is it evident to them that you have experienced the power of His resurrection?
What adjustments do you need to make to be a person who exhibits resurrection generosity?
Looking for More Tools to Increase Giving This Easter?
Use stewardship strategies that have been tested by thousands of churches. Get our free Easter giving kit complete with...
Giving letters,
Key guidelines,
Promotional materials
And everything you'll need to have a successful Easter stewardship campaign.