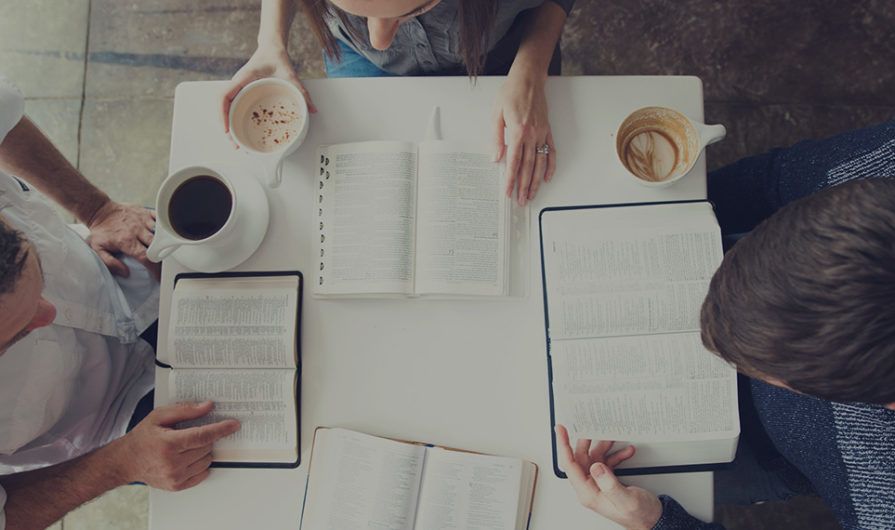 As church leaders, we must never forget to begin and end with the Scriptures when talking about financial stewardship and generosity. Scripture is the primary resource you need to train generous givers in your congregation.
There are some great books, videos, Sunday School, and small group curriculum out there to help people in your congregation live generously. There's help on how to administrate finances more efficiently. There's advice on how to build their businesses or excel in their careers. Financial and legal professionals are also available to help your people get the most out of giving. We get so much out of these resources — and we encourage you to leverage these resources as you lead your people into lives of generosity. But there is one place you and I as Christians must always begin when speaking about giving: the Bible.
The Beginning of Wisdom
Wisdom is essential to good stewardship. It's the catalyst that makes knowledge work for you and me. For example, a lot of people know about savings accounts, but few have the wisdom to understand the benefits of a lifestyle of saving. And while you can get knowledge anywhere, wisdom comes from above.
"The fear of the Lord is the beginning of knowledge; fools despise wisdom and instruction." – Proverbs 1:7 (ESV)

"If any of you lacks wisdom, let him ask God, who gives generously to all without reproach, and it will be given him." – James 1:5 (ESV)

So while you and the people in your congregation can certainly find all the knowledge they need in other resources, the wisdom they need to sustain a lifestyle of stewardship is to be found in the Word of God. I like what Brain Kluth said, "It's a Bible message — not a budget message!" Living generously as a Christian doesn't come by what you know, but by the wisdom of God that comes through God's Word.
Reflecting Christ
Christians aren't the only generous people out there. Non-Christians can be very generous, too. But what makes the Christian giver different? Their motivation. The Christian motivation for living generously is to be more like the Lord Jesus Christ.
"Let each of you look not only to his own interests, but also to the interests of others. Have this mind among yourselves, which is yours in Christ Jesus, who, though he was in the form of God, did not count equality with God a thing to be grasped, but emptied himself, by taking the form of a servant, being born in the likeness of men. And being found in human form, he humbled himself by becoming obedient to the point of death, even death on a cross." Philippians 2:4–8 (ESV)
The whole goal of the Christian life is to be more and more like Jesus — and we see here in Philippians that the central attitude of Christ was that of concern for others. As Christians, we shouldn't give only to get a tax break or some other benefit. We're to give because that's the kind of example that our Lord Jesus left to us in His life, death, and resurrection!
That's a Bible message that simply won't be present in a personal finance course. As Christians, we need to hear our pastors instructing us in stewardship from the Bible.
Kingdom Perspective
Besides becoming like Jesus, Christians should also be looking for ways to use their God-given resources to further the Kingdom of Heaven. This message of Kingdom-minded living can only come from the Bible.
"But seek first the kingdom of God and his righteousness, and all these things will be added to you." Matthew 6:33 (ESV)
Investment advice and financial strategies quite often run contrary to the wisdom of the Scriptures to put the Kingdom of God first. Secular arguments will only go so far because the economy of God's Kingdom doesn't always play by the rules of today's economists.
Stewardship as Discipleship
It should come as no surprise that Christians are motivated to give because of their Christian faith. Giving and stewardship are parts of Christian discipleship. They are components of what it means to be a disciple of Jesus Christ.
I encourage you to dive deeply into the over 2,000 verses in the Bible that speak about money and giving. Use this wisdom to train and motivate your congregation into biblical stewardship.
Note: This post was generously shared by Steve Canton, and originally published here by Fishing On the Other Side.