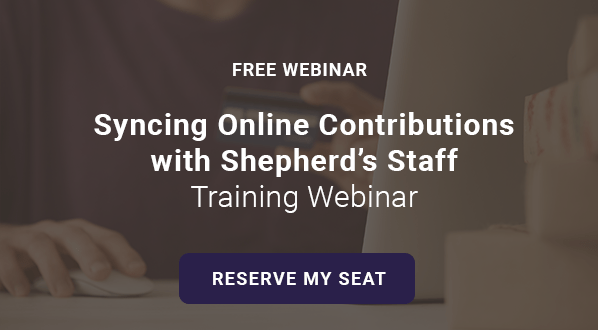 Vanco Payment Solutions and Concordia Technology Solutions invite clients who use Shepherd's Staff church management software to a FREE webinar on Thursday, November 10th at 10:00 am CT.
Walk through the process of integrating your Vanco account with Shepherd's Staff
View additional e-Giving options available from Vanco that can help ensure you are getting the most out of your program
Ask any specific questions you might have
Integrating your contributions with your church management software is easy and frees up valuable staff time so you can focus your resources on fulfilling your mission, not bookkeeping. Additional e-Giving options such as Vanco's FREE Give+ Mobile app provide your congregation with convenient ways to give that integrate just as easily.
Space is limited. Reserve your spot today!
---
Questions about how Vanco integrates with your church management software?Current Vanco clients should contact Vanco's Client Services team at 800-675-7430 for information and a copy of our useful Getting Started guide.
Interested in becoming a Vanco client? Schedule a call with one of our giving consultants or call us today at 800-675-7430 to get started.