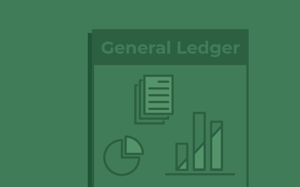 You're finally taking the big step of moving your payments online! This is a great choice that puts districts in control of their money. When looking at your options, you will notice that there are many solutions, and you might find yourself overwhelmed. You do not want to end up with a processor that is not exactly what your district needs. Keep these tips in mind when making this important decision.
Consider your district's needs
Are you in need of a simple processor that manages one fee? Multiple fees? When you are selecting a payment processor, consider your district's needs. What are your strengths and weaknesses? The needs of your district will be vastly different from the needs of the next district; therefore, their processor might not be right for you.
Once you have established the needs of your district, consider the wants. Do you want your processor to have a responsive design and capable of being accessed from multiple devices? Are you needing multiple deposit accounts? These and more are features to consider when thinking of your wants.
Ask the right questions
Next, ask the right questions. After you have considered your districts needs and/or wants, ask yourself these important questions:
What payments will you be processing?
Are you only wanting to process required fees? Or do you want optional fees? Make sure that the processor you choose can process all the fees you need.
Do you need your processor to integrate with your current SIS?
A common need of school districts is the capability to integrate with your district's current Student Information System. Unfortunately, not all payment processors integrate with your SIS. Decide whether integration is a need for your district.
What special features do you want?
Special features are clearly a want, but, realistically, it's always nice to get the wants on your list. Make sure you establish your wants/special features. Do you want a responsive design that allows multiple devices? Do you want the processor to offer a registration module? Are you in need of training? If so, do they offer free, unlimited training? Make sure to ask your top choices what they offer so you have a good idea of who can meet your expectations.
Schedule consultations
Meet representatives of processors and learn more about each software. Not only do consultations allow for transparency between processor and client, but they allow you to ask the right questions from above. Once you receive the answers to these questions, your final decision in processors should be clear.