Reshape your church's online
worship experience
The way people worship has changed. Hybrid worship is here to stay, and broadcasting services online is no longer enough to keep members dedicated and engaged. Online worship needs to be as dynamic and inclusive as inside the sanctuary. That's why we created Vanco Live.
Sign Up
Demo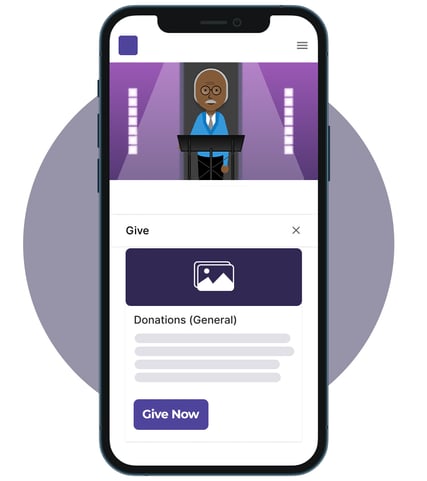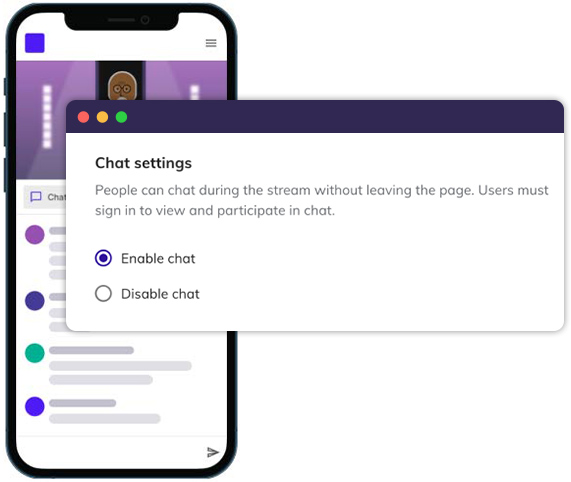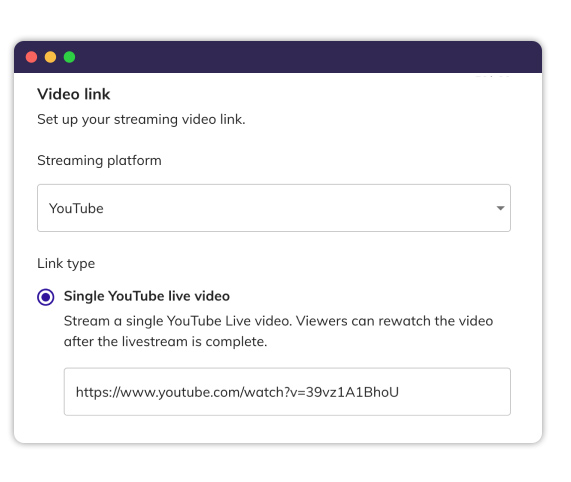 No need to change how you're streaming. Just how you're engaging.
Vanco Live lets you use simple tools like YouTube and Facebook to drive meaningful engagement, outreach, and giving. Members can focus on your worship services, give to their favorite causes and interact inside a single window. This means less distraction and more devotion.
Increased generosity
Bring your most important causes to life and make it easy to give on one screen.
Real-time interaction
Drive moderated, in-event communication among members of your church community.
Focus
Follow the sermon, review notes, interact, and give from inside the streaming window.
What customers love about Vanco Live
It offers me the ability to incorporate all the pieces of an embodied worship gathering that I'm used to, on a digital platform."
Emily D.
Associate Pastor
The integrated giving is fantastic."
Vanco Live
A Hot Product in Religious Product News!
Vanco Live is recognized by the experts at Religious Product News as a hot new service. Put on an oven mitt and click to set up a demo.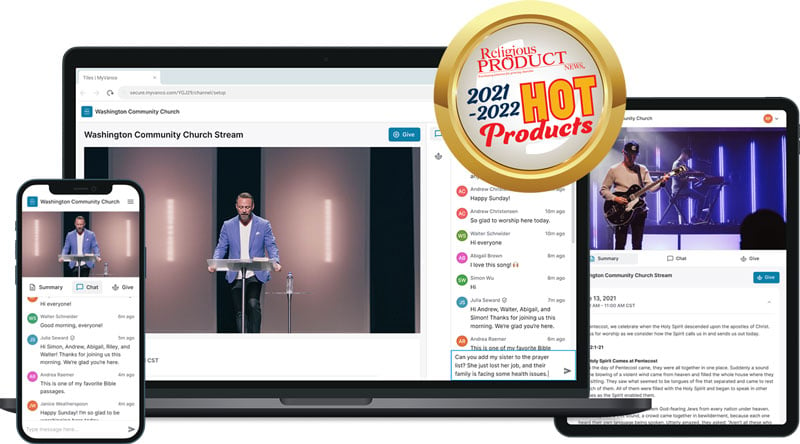 Provide an online worship experience they'll love.
Chat with an expert and discover the best combination of Vanco's solutions to increase giving, engage your members, and simplify administrative tasks.
The latest guides you need to elevate your mission
Sorry!
No items currently match your filtering criteria.