Text Giving for Churches: The Answer to the Prayers of Busy Worshippers
With multiple funds, easy setup and the option to make instant one-time or recurring gifts, text giving for churches not only enhances generosity but also provides unprecedented convenience and flexibility for both churches and churchgoers.
Sign Up
Demo
What Is Text Giving for Churches?
Text-to-Give makes giving as easy as sending a text message, transforming your members' mobile devices into a powerful instrument of generosity.
Your church will love it because it's...
Easy to seize the moment of generosity:
Text-to-Give for churches streamlines the giving process, removing barriers and reducing the giving process to simple church text messages.
Simple to make each gift recurring:
In just moments, members can choose to make their gifts routine, and provide predictable, regular donations to your church.
Able to connect members to causes:
Members with a strong attachment to a cause are more willing to give more of their resources if they're allowed to direct them where they want.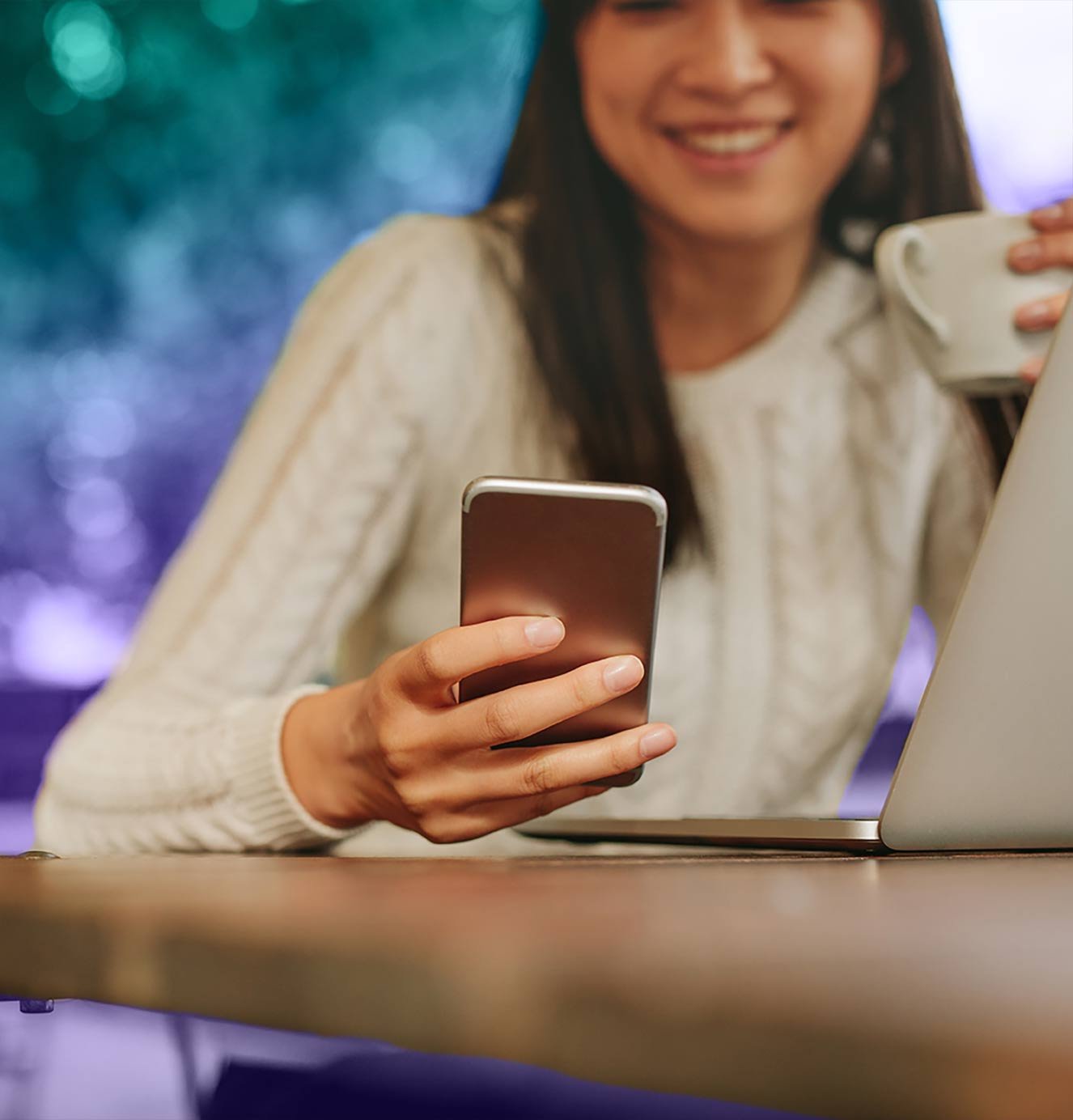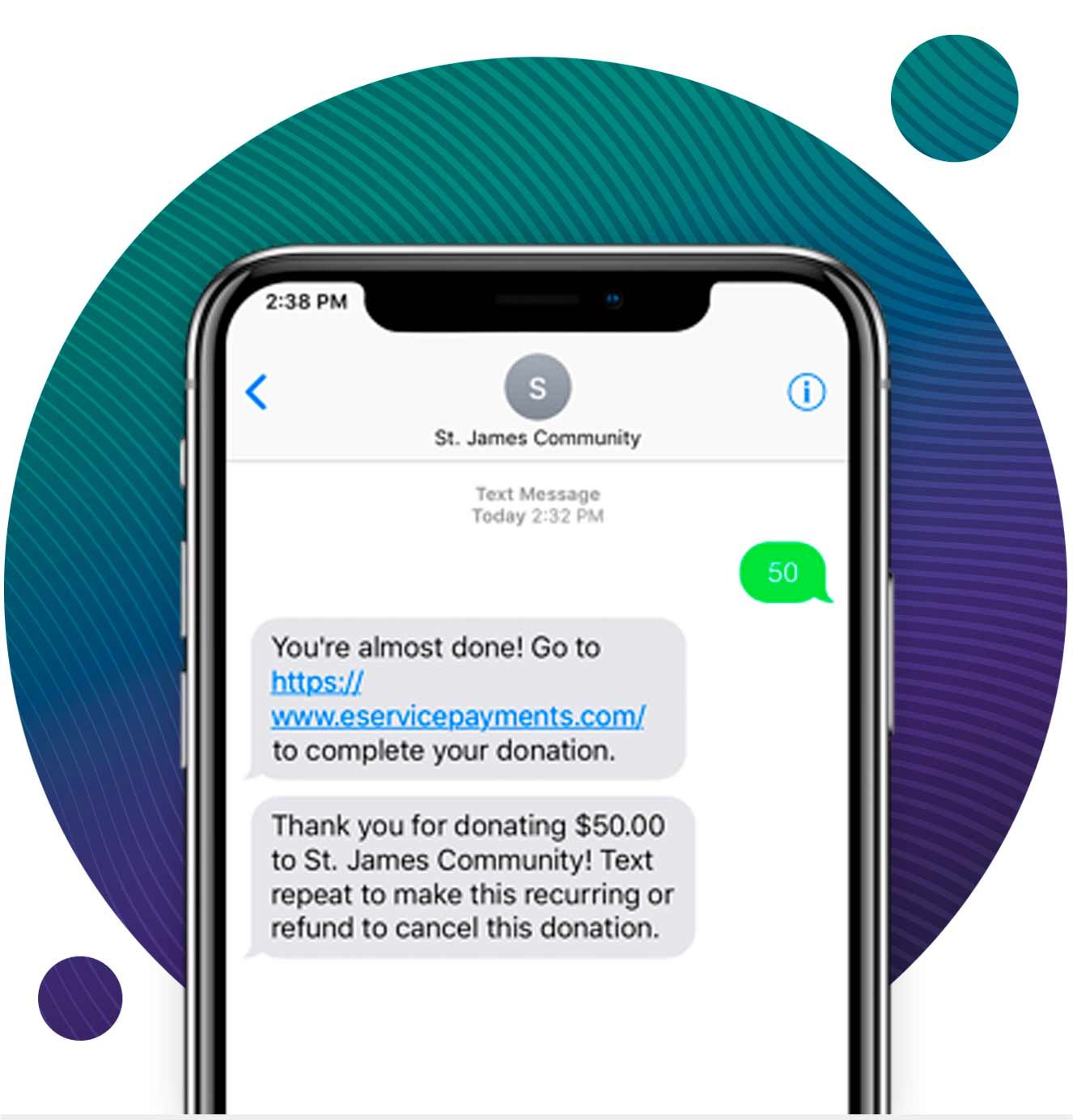 Your congregation will love it because it's...
Easy to use:
Text-to-Give is as straightforward as it sounds: from any mobile phone, members just send a text, and they've made a difference!
Flexible:
Whether members are moved to give in the moment or prefer to schedule their contributions, Text-to-Give has them covered with a flexible process that is easy to set up in a moment.
Full of donation options:
Do your members want to direct their gifts to support causes dear to their hearts? With Vanco's cause-based giving feature, it's easy.
Why Should Churches Implement Text-to-Give Campaigns?
Text-To-Give Offers Simplicity
Why complicate generosity? With Text-to-Give services, making donations is as simple as sending a text. It's an easy, straightforward way for supporters to contribute to their church's mission and ministries.
Text-To-Give Ensures Speed
No more paperwork and no more delays. Text-to-Give ensures instant donation processing. With just a quick text, donors can make contributions in real time.
It's a Budget-Friendly Choice
Think giving solutions have to be costly? Think again. Text-to-Give eliminates expensive hardware and software installations, making it a cost-effective choice for churches of all sizes and budgets.
Donors Find It Convenient
Donating on your terms, anytime, anywhere. That's the convenience Text-to-Give offers donors. No barriers, no limitations — just more opportunities for giving.
Access Funds Sooner
Why wait to make a difference? Vanco's Text-to-Give enables churches to access donated funds faster, allowing them to allocate resources more efficiently and effectively.
Safeguard Donor Information
Donor security is our priority. With Vanco, you can trust that personal and financial data is protected through secure and encrypted systems.
Automation
Less administrative work, more focus on what truly matters. Text giving automates the donation process, freeing up church staff to concentrate on ministry and engagement.
Foster Consistent Giving Through Recurring Donations
Text-to-Give enables donors to set up automatic contributions, ensuring a steady stream of support for ongoing needs.
Expand Outreach and Accept Remote Donations
Bring your mission to those near and far. Vanco opens up your church to remote supporters, allowing even those who can't attend services in person to contribute.
Enhanced Privacy
Respect for donor privacy is key. With Vanco's Text-to-Give, churches can assure supporters that their personal information is kept confidential and used only for donation purposes.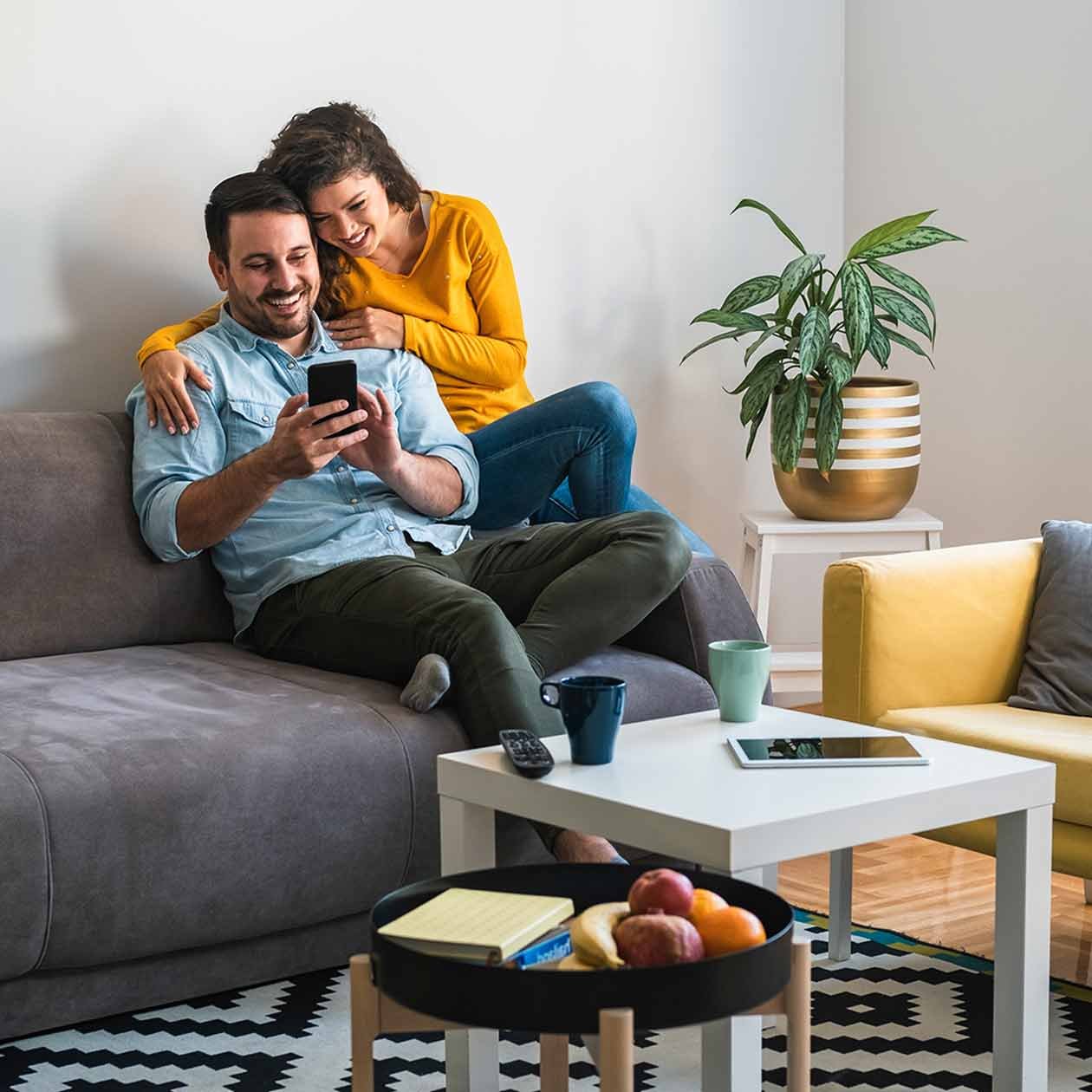 How Text Giving Works for Your Congregation
The giving process only involves three easy steps.
Text to start:
Members text your church's unique 10-digit number to begin.
Register:
They fill in their details and payment information on the registration page.
Text to donate:
Once registered, they can donate by texting the amount. For recurring donations, they simply text "Recurring." Receipts are emailed for donors' documentation.
Hear It from Them:
Churches Thrive with Vanco
Tune into the inspiring testimonials of four of the 25,000 churches that have simplified giving and grown generosity with Vanco.
Pastor Peter
Why Pastor Peter and tens of thousands of other pastors choose Vanco!
Treasurer Dave
Church finance staff and volunteers love Vanco. Watch now to see why!
Recorder Colin
An increase in dues of 75%! Watch the video to get the full story.
CFO Heidi
Hear from our client about the power of storytelling.

Recognized as a leader by G2!

Sarah M. Loves Vanco
"Using Vanco has been such a great experience for our church. I'm grateful for their service."

Trusted by more than 25,000+ churches.
Don't Miss Out on Generosity:
Explore Text-to-Give Effortlessly
Vanco's Text-to-Give solution takes your church's donation process to new heights. It's simple, fast and secure. Isn't it time to make giving easy and efficient for your congregation?
FAQs for Text Giving for Churches
As part of our comprehensive security and privacy safeguards, we only collect the pertinent information required to perform your payment transactions. That information is stored in Vanco's secure system and only used when needed to fulfill your requests and services.

We provide free hands-on implementation support and free training materials to get churches up and running.

You can customize the email receipt that goes to donors right after a gift is made.

Text-to-Give data is routed the same way as other giving channels, such as your online giving page or Vanco Mobile. After that it can be used for reporting and routed to your church management software.

Transaction fees depend on your church's package To see our rates, click here.

Once they make their first gift, they can give again by simply typing/texting the dollar amount they wish to give (for example, 10). They will receive an automatic confirmation that will offer them the chance to make it a recurring gift. From there, they only need to simply text "Recurring."

For credit and debit card transactions, funds are deposited one business day after a gift is made.

Vanco reports are available to help churches balance their bank statements, prepare their taxes, and get at-a-glance views of other information through ad hoc reports. Some examples include:

Auto-generated reports:

Deposits and withdrawals throughout the day, month or week
Who gave and how they gave (ACH or credit card)
Sum totals of donations

Ad hoc reports for insights such as:

Transaction Origin Report

How many people are using the Vanco Mobile app?
How many are giving online?

Active Transactions Report

How many people are giving, and who are they?
How much are they giving, and to which funds/causes?
How often are they giving (monthly, weekly, one-time, etc.)?

Projected Future Transactions Report

How much money can we expect from electronic giving in the first quarter of next year?

Yes. Receipts and donor management information is available through your reports, which you can use to provide tax receipts.

We provide free hands-on implementation support 24/7 and free training materials to get your staff and members up and running.

No. We don't believe it's right to lock a church into a long-term commitment. At Vanco, we intend to earn your continued business, which is why all our giving plans are month to month.
The latest guides you need to increase online giving and engage your members
Sorry!
No items currently match your filtering criteria.