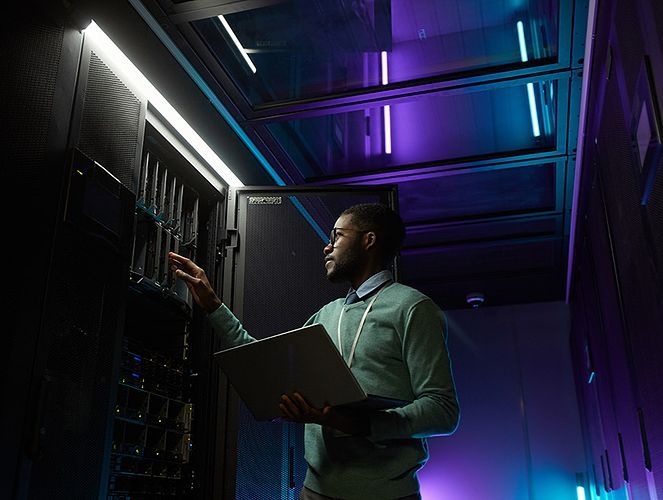 At Vanco, we take protecting the security and privacy of all our clients' payment information and transactions very seriously. That's why we utilize the most advanced technology and follow the most stringent guidelines to ensure all your information remains secure. And to ensure we adapt seamlessly to any changes in technology or the business environment, we review our security measures and policies continuously. You should always be able to trust how your information is handled by your payment solutions provider.
As part of our comprehensive security and privacy safeguards, we only collect the pertinent information required to perform your payment transactions. And, that information is stored in Vanco's secure system and only used when needed to fulfill your requests and services.
"We've been very pleased with the service and products offered by Vanco. We've never had any security issues or fears, and our church members like the addition of electronic giving options. Vanco was an excellent choice for us, and we look forward to a continued relationship."
The Northwest Baptist Church
Reisterstown, MD
We are a certified Level 1 PCI 3.2 Service Provider
The Payment Card Industry Data Security Standard (PCI DSS) is a mandated set of security requirements for protecting cardholder data. These standards were developed by the founding payment brands of the PCI Security Standards Council—American Express, Discover, JCB, MasterCard and Visa—to facilitate the broad adoption of consistent data security measures on a global basis.
Separate from the mandate to comply with PCI DSS is the validation process. Validation ensures that appropriate levels of cardholder information security are maintained. Validation levels are based upon transaction volume and potential risk.
For organizations that accept electronic payments, there are four validation levels.
For service providers, such as Vanco, that store, process or transmit cardholder data on behalf of acquirers, issuers, merchants or other service providers, there are two validation levels.