A Guide to Running a Daycare During Covid-19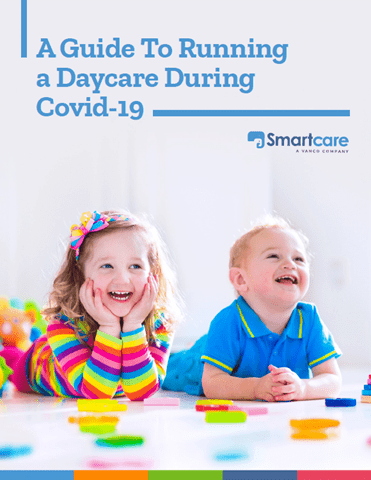 Here at Smartcare we've seen how the pandemic has hurt the child care industry—and we want to help. We hope the information in this book can help you operate your center during a pandemic. We can get through this trying time, together.
With This eBook, You'll Learn How To…
Navigate financial concerns.
Keep your child care center clean.
Market your child care center.
Take care of your mental health.
Communicate with parents.
and More
What's Inside?
Here's a quick breakdown…
Chapter 1:
Money and Rent
Chapter 2:
Daycare Cleaning and Disinfection
Chapter 3:
Marketing Your Daycare During COVID-19
Chapter 4:
Managing Stress and Mental Health During COVID-19
Chapter 5:
Communicating With Parents and Students During a Pandemic
Chapter 6:
Additional Resources for Childcare Providers, Teachers, and Parents