Getting Back to Full Capacity After COVID-19 Checklist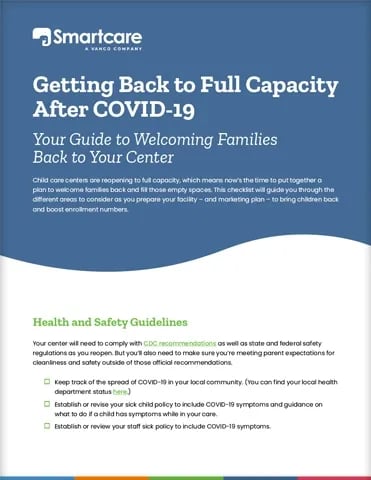 Prepare to Welcome Families Back to Your Center
Child care centers are reopening to full capacity, which is great news. However, if you don't have a plan in place to welcome families back, you might have trouble filling those empty spaces.
If you aren't sure where to start, don't worry. We created this handy checklist to help centers get back to their pre-COVID-19 capacity.
In this resource, you'll find tips for following health and safety guidelines, communicating with families, keeping kids entertained and more!
What's Inside?
Here's a sneak peak…
Health and Safety Guidelines
Communication Best Practices
Prospective Family Management
Tips for Promoting Fun Contact-Free Activities