The Definitive Child Care Marketing & Daycare Advertising Guide.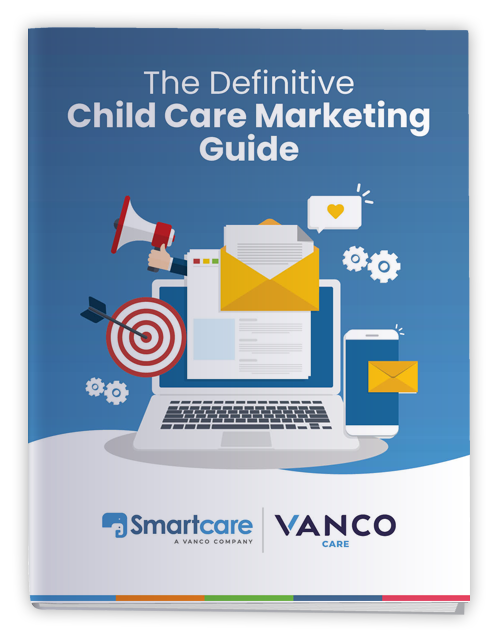 Whether you're looking to start your daycare advertising journey or ramp up your marketing activities, this is the guide you need. Learn everything you need to know about marketing and advertising your child care program, including…
How to advertise daycare for free.
Where to advertise daycare for immediate rewards.
How to master traditional daycare advertising channels.
How to promote daycare through events.
Tips for paying someone to manage daycare advertising.
How to track your child care marketing campaigns for free.
How to free up more time to promote your daycare.
Get the Free Comprehensive Guide