Your Guide to Mastering Child Care Enrollment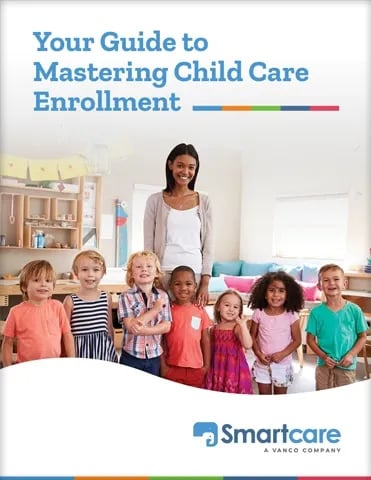 Enrollment can be tricky for child care programs if they don't have a smooth registration process. If families can't easily enroll their child – or if they're left with too many questions about what to expect – you risk losing them to a competitor.
We created this eBook to help you develop a successful enrollment process that's simple for families and staff. You'll learn how to create enrollment policies, streamline billing, improve marketing and more.
What's Inside?
Here's a sneak peak…
Chapter 1:
Streamlining the Enrollment Process
Chapter 2:
Creating the Right Enrollment Policies
Chapter 3:
Improving Billing
Chapter 4:
Marketing and Increasing Enrollment
Get Your Free Enrollment eBook