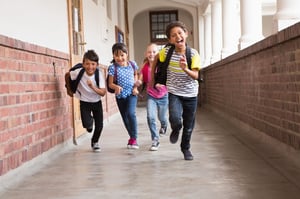 Coordinating the student registration process and making sure parents walk away with the right IDs, books and class schedules for students can be enough to fill any school's administration team with dread. That's why you'll need a student registration system in place before fall enrollment starts.
We've worked with more than a thousand school districts over 20 years, and we found nearly two dozen actions that make a world of difference for staff handling student registrations. Your team may not be able to implement all 21 tips to create the perfect online student registration system, but even doing half will make the stress levels for all involved plummet. As you read through the tips divided into three sections — early preparation, registration days and post registration — identify what tips your school can act on right away to get a good start on next year's student registration.
Early Preparation
Each of our tips pack quite the punch when it comes to beating the stress caused by the fall student registration process. However, our suggestions will only work if you come prepared. Don't wait until the end of summer to get started on planning. Begin preparations for your online student registration before the end of the school year.
1: The Benefits of Online Student Registration Systems Can't be Understated
Managing your school's payments and student registration forms the old-fashioned way is cumbersome. It can take hours to reconcile registrations with their payments, and that's not counting the lost time hunting down misplaced paperwork.
Even if you have a student information system (SIS) that handles enrollment, matching parent payments is a tedious process without the right solution in place. Lucky for you, there's an easy way to fill in the gaps within your school's student registration process. Online solutions such as RevTrak integrate with a school's student information system to help you manage every aspect of the registration process.
Solutions such as these eliminate paperwork while reducing checks and simplifying cash management. In the case of one of the schools RevTrak has worked with, we were able to save them 20 pages of enrollment paperwork per family!
Watch our free webinar to learn more about how RevTrak saves schools time by filling the gaps within their registration process.
2: Create a Comprehensive Communication Plan
A single phone call or email is not enough to get parents ready for back-to-school registration. You must create a comprehensive plan to regularly communicate with your students' families. This plan should include how often you contact parents and through which methods.
For example, some schools have automated phone messaging or email systems. Using these kinds of systems will save time but aren't necessary for maintaining regular communication. You can enlist staff, teachers and volunteers to help reach out to parents.
Use multiple methods of communication to reach parents: send emails, add messages to your school website, mail information or send flyers home with students. Encourage parents to use email as the school's preferred method of communication. Email is easier to track and will help you maintain current contact information for parents.
Last of all, successful schools make sure to communicate with parents all summer long to remind them about what's expected come fall student registration.
3: Collect Up-to-Date Parent Contact Information ASAP
Before you can execute your communication plan, you need to verify parent contact information. It's not enough to rely on last year's registration information. During the school year, families move or change phone numbers and email addresses. And they don't always update that information in your school's online portal.
The solution? Collect this information as soon as possible – before families go on vacation or stop checking the school website over the summer.
The best time to gather updated parent contact information is before the school year is over. Ask parents to verify and update contact information in the online portal during the last few months before summer break. Remind parents multiple times if needed.
4: Include School Contact Information in Student Registration Communications
Imagine a student registration day where every parent knows exactly what to do, where to go and what fees they need to pay. Pretty great, right? Though you can't read parents' minds, you can encourage them to ask questions before registration. Include your school's contact information in every single communication you send – ideally encouraging email over other methods.
Empower your parents to reach out with any questions or concerns ahead of time. By giving parents the opportunity to contact the school in a noninvasive way (by email), you can ensure families are better prepared and move through the student registration process faster.

5: Set Up Multiple Meetings with Staff and Volunteers Before Student Registration Day
Your staff and volunteers will be working hard to make sure everything runs smoothly during student registration. There's a lot to discuss during these meetings, and you don't want volunteers to burn out before they even start! Rather than setting up a long meeting, opt for several shorter ones.
Schedule multiple meetings during the school year and summer to go over every aspect of the registration process, including greeter coordination and set up. Make sure everyone understands the role they're playing and what they're responsible for on the big day.
6: Train Staff and Volunteers on Your Software/Student Registration System Ahead of Time
If your school uses a student information system (SIS) or other software for registrations, train staff and volunteers ahead of time. This is particularly important if you will be helping parents register online during in-person registration.
For schools that collect student fees, you will also want to train staff on how to use your preferred payment processor. We encourage schools to integrate their payment processor into their SIS to make it much easier to collect school fees during the registration process. Doing this will also speed up payment reconciliation afterward.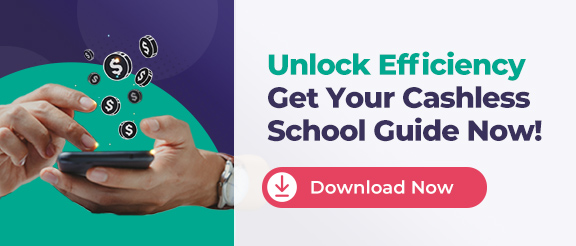 7: Encourage Parents to Use Online Student Registration
Unless your school lets parents know about your online student registration system and the convenience it offers, chances are they won't use it. Because online registration is built to be intuitive, parents can self-serve, cutting down on calls and manual data entry while limiting the assistance your staff needs to provide.
Don't miss out on the benefits offered by your online student registration system. Start setting expectations right away that online enrollment is preferred. Let parents know that it is easy, secure and saves them a lot of time. Depending on your payment processor, parents can also take care of student fees while registering online. They can pay technology, class or other fees right from their computer. No need to send payment to the school or make an extra trip to drop off a check or cash.
Include information about online registration in every parent communication and encourage parents to use your online student registration system throughout the year to make payments, check student records and update contact information.
8: Create or Update Parent Guides to Student Accounts/Registering Online
Do you have clear instructions for how parents can log into your online student registration system? How about for online registration (if you offer it)? If not, consider creating a short guide and sending it out during the school year. You may not think the process is complicated, but people have different comfort levels with technology.
A friendly, easy-to-follow guide with clear visuals (like screenshots) and instructions could lead to more parents using the online portal and registering online. Adding screenshots of each area goes a long way in helping parents connect instruction to action.
If you already have guides, consider updating them. Were there questions parents asked over the school year that you could answer here? Now's the time to add, update or remove sections of this guide, before parents turn to them for help. Again, try to make this as parent friendly as possible.

9: Coordinate Schedules to Ensure Staff Coverage During Every Shift
Many schools offer multiple registration time options. It's a good idea, and we highly recommend doing this to accommodate parent schedules and alleviate congestion during the busiest times if you're still doing in-person registration.
But there is a downside to having many time slots and dates for in-person registration. You may be unprepared for a surprise midday rush if you're not fully staffed throughout each day.
With that in mind, you want to coordinate staff and volunteer schedules ahead of time to make sure every available hour is fully staffed. Ask for volunteers to be on call for other shifts just in case someone cancels at the last minute. Send out a few reminders to everyone involved to make sure you don't have any unexpected gaps in coverage.
10: Plan Ahead for Potential Pain Points
Think back over previous years' student registration events. What were the most common delays or problems you encountered? Were there any pain points in the process that you could address now?
For example, what happens if you have an influx of parents around midday and the lines get too long? A solution would be to hand parents in line clipboards or iPads so they can fill out paperwork while waiting. To do this, you'll need to have these materials ready to go ahead of time.
It's better to prepare for the worst rather than face unexpected challenges during student registration. Talk through each of these potential problems or concerns now so you can find solutions now.
Student Registration Day
No parent wants to enter a school gymnasium or auditorium on registration day to find a line already extending to the doorway. Keep parents happy and limit your stress. Follow these tips for student registration events to limit the size of your lines and to speed up the process.

11: Meet and Greet Parents at the Door
In-person registration can be a frustrating process for parents, especially when the first thing they see is a long line. Station at least one volunteer by the door who is prepared to greet families and point them in the right direction. These volunteers should also be able to answer any immediate questions about the process or paperwork.

12: Offer In-Person Online Student Registration at Computer Stations
Set up computer stations in your gym or registration event space so parents can opt to register online, even if they came for in-person registration. You could even have volunteers asking parents waiting in line if they'd like to register online instead. Not only will this keep lines short, but it will also help parents understand the process so they can register online at home next year.
Something to keep in mind here is that you'll want to make sure you have volunteers who are familiar with your online student registration system. This will allow them to walk others through it. Include this in your pre-registration training.
13: Walk Parents Through Your Online Student Registration System and Process
During registration, you have parents in front of you giving staff their full attention. Take advantage of this moment to remind them that they should be using the online tools your school provides. Ask staff to stand near the computer stations and be ready to walk parents through your online student registration system and process.
By doing this, you can have a quick technology training session with parents who aren't tech savvy, letting them learn how to use the online system they'll use for the rest of the year. Show parents how to check their child's attendance, grades, lunch balance and anything else.

14: Reward Preparedness
This tip is quick and easy. If a parent has already filled out their paperwork, don't make them stand in line. Have someone, like your greeter, take the forms and send them on to the next registration step or station.
15: If Collecting Fees, Let Parents Pay How They Want
If you're collecting fees from parents, offer multiple payment options. Some parents may prefer to write a check while others may want to pay with their credit card or cash. By accepting credit or debit card payments as well as check or cash, you won't run the risk of parents having the wrong form of payment and needing to come back later. Consider including payment options in your early communication so parents can be prepared before they arrive.
16: Make Parents Pay Only Once
Throughout the registration process, parents may need to pay multiple fees for classes, extracurricular activities or materials. Don't make them pay each fee individually. Instead of asking parents to write multiple checks or swipe their card over and over, consolidate these fees so parents only need to pay once. Doing this will also save staff from having to track and reconcile multiple small payments. RevTrak's system simplifies this process by allowing you to consolidate payments while simplifying the routing of funds to various bank accounts.
17: Double-Check Paperwork Before Parents Leave
Don't let any parent leave without staff making sure their paperwork is complete. You don't want to have to call or email parents later looking for missing or incomplete information.  Make sure parents have paid all fees, filled out every form and picked up class materials before walking out the door.
Post Student Registration
Creating the perfect student registration process isn't achieved in one try, and even if everything goes swimmingly, there's always room for improvement. Once you've finished your major registration events, follow these tasks to not only put the finishing touches on the enrollment process, but to gather insights as to how you can improve for next year.
18: Thank Your Volunteers and Staff
Take some time after registration to thank everyone who volunteered to help. Consider sending a "Thank you!" email or a card in the mail. You could also bring treats (May we suggest cookies or cupcakes?) to share while your volunteers are taking down tables and organizing paperwork.
19: Schedule a Post-Registration Meeting
Registration may be over, but now's the time to start planning for next year (Yes, really!). Set up a meeting with staff and volunteers to talk about any issues they encountered during the registration process. Be sure to record these issues so you can start working on a solution now before next year. Talk about what worked well and what didn't, then ask for suggestions on how to make the process even easier going forward. Also, keep track of common parent questions or frustrations. You can address these later in a follow-up email to parents, in next year's pre-event communication or in a how-to guide.
20: Send a Follow Up Communication to Parents
You put the time and energy into walking parents through their online system and explaining how to register or pay fees online. While it's fresh in their minds, send a follow up email to parents reminding them to use their online system to check student grades, attendance records and class schedule. Provide the URL, login instructions and recommend parents bookmark the link so they always know where to go in the future. As mentioned before, always provide school contact information so parents can call or email with questions about the online system, registration or fee payments.
21: Start Scheduling Meetings to Plan Next Year's Registration
Managing your school's payments and registration forms the old-fashioned way is cumbersome. It can take hours to reconcile registrations with their payments, and that's not counting the lost time hunting down misplaced paperwork.
Even if you have a student information system (SIS) that handles enrollment, matching parent payments is a tedious process without the right solution in place. Lucky for you, there's an easy way to fill in the gaps within your school's registration process. Online solutions such as RevTrak integrate with a school's student information system to help you manage every aspect of the registration process.
Solutions such as these eliminate paperwork while reducing checks and simplifying cash management. In the case of one of the schools RevTrak has worked with, we were able to save them 20 pages of enrollment paperwork per family!
Looking for More Tips on Creating the Perfect Registration System?
Check out our free eBook to get the answers you're looking for.