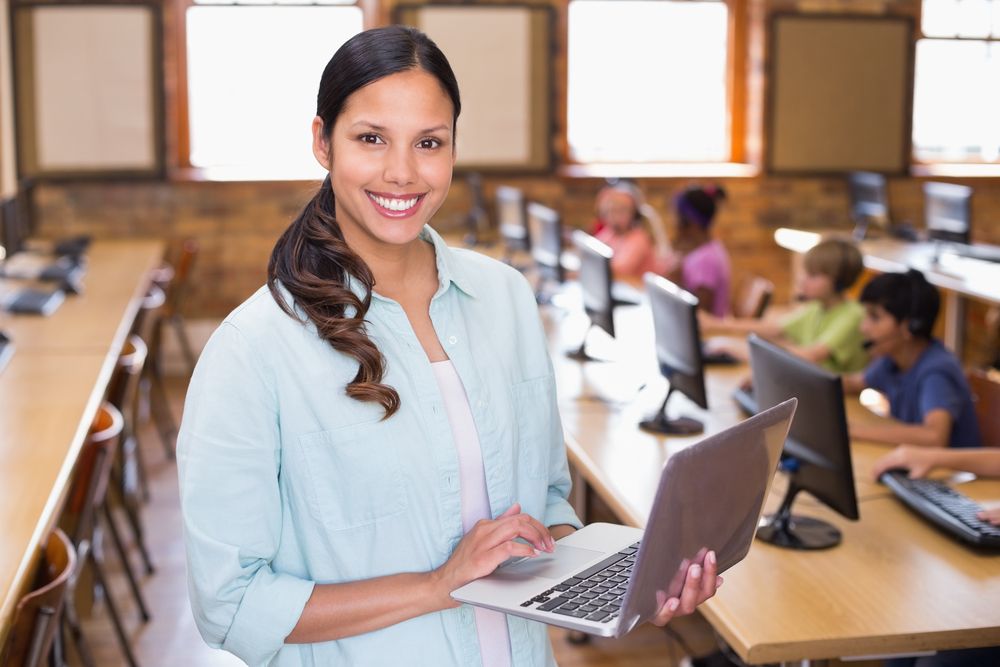 At Vanco, we're lucky to have some of the best professionals who work with schools to create a cashless campus and increase the use of time-saving technology. Every day our experts connect with schools to better understand the challenges they face, so we can help make back-to-school season as smooth as possible. As schools start looking forward to the fall, we sat down with one of our education experts to provide advice to schools as they approach fall registration. Here's what we learned.
Spring feels like the busy season before the summer for school staff. There's a laundry list of end-of-year tasks: students leaving the school, staff changes, summer school to plan for and finances to close out. And, let's be honest, the summer weather is calling staff members to relax.
Well, it's not time for settling back just yet, our expert says. In fact, spring is the best time to get ready for fall registration. Yes, there is a lot going on as summer break approaches. But preparing for fall isn't a big strain — if you follow our three steps to ensure a smooth fall registration period.

Step One: Get everything ready as early as possible.
In general, some districts put off going online, our expert explains. It takes effort to get it done, but once fees and forms are online, you know it's going to be a lot easier. Schools should begin planning their registration process as early as February or March. And schools will find the fall registration process so much more efficient if they set up their online payments in early spring.
Schools should make sure all fall registration fees are ready to go in their SIS or RevTrak Web Store. If the district still uses paper forms and hasn't moved completely online, they should post download links to all paper forms parents might need during the registration window. (Any other optional fall fees the district needs should also be prepared for the district's online web store.)
Our staff expert recommends putting all forms (both online and download links) and payments in one place on your district website and school website. Some districts delay doing this even though it will benefit everyone.
Make a one-stop shop for parents to complete the process and give them an idea of how much time it will take them.

Step Two: Focus on clear, regular communication with student families.
This might sound obvious, but schools need to use all communications tools they have to emphasize deadlines and how to pay fall fees.
Vanco suggests that districts communicate links to all registration forms, the Web Store and all other useful information in all the ways they communicate with parents — district and school websites, mail and social media. Be upfront about the time it will take parents to complete these steps to set expectations and so parents can better prepare.
Clear instructions are crucial. Parents are going to have to know the online process. They also need to have various forms filled out. And don't be afraid of telling parents they will need to allow 20 to 30 minutes to complete this process.
To cut down on calls from confused parents, include the steps for resetting their Web Store log-in credentials with each communication.
Registration is one of the things parents often wait until the last minute to do. And then many parents realize they forgot their log-in credentials. Many schools brace for the influx of frantic calls from parents on deadline day. By giving parents clear instructions, a back-to-school task list, and deadlines, schools can keep the phones quiet during the fall registration period.

Step Three: Be consistent.
If you make the process the same every year, parents will become accustomed to it. That means less stress for parents and staff in the fall.
As much as possible, our colleague says, setting a registration date that is consistent from year to year helps returning parents plan their time. That way parents know registration always opens on a certain date. So now they can devote time to going through the many forms that they have to update or verify.
Consistency also benefits staff. By having a consistent registration window each year, staff members know when they need to start planning, updating the SIS and Web Store, and communicating with parents.
Consistency will pay off in the large amount of time staff members save.

Make life easier for employees, students and parents.
By following these three steps to a smooth fall registration, schools can make life easier for employees, students and parents. Plus, a smooth registration leads to easier planning for the registrar in many areas.
Registrars need to know what courses students are registering for and what grades, so they can plan for teacher, transportation, and food service staffing needs.
For more information about making registration easy, read our article, 21 Tips for Creating the Perfect Online Student Registration System.
Is your school ready for a smooth fall registration? If you need a refresher on using the RevTrak Web Store, or have questions about how to make registration run easily, get in touch with a Vanco expert today.