Spirit weeks are popular ways to celebrate your school and your school community, so it's a good idea to have a few spirit week ideas for high school in your back pocket. Depending on the time of year, there are many different themes you can use for spirit weeks. In addition, there are also a lot of spirit day ideas for high school that can help you create one-day events or back-to-back spirit days for a spirit week of different themes.
Keep reading for 21 great ideas for spirit weeks and spirit days at school, from service events to fun takes on hair and clothing. You can explore history by hosting alumni or dressing up as decades. You can change up the usual school environment by turning it into a beach, or a camp or a book club. Find a fun spirit theme for your school here.
1.
Alumni Day

A great spirit day idea for high school to boost school spirit is to celebrate its legacy. Visit the school library to find old yearbooks. Look through the pages of books to discover more about your school's history, old logos, mascots and community alumni.
Dust off old school memorabilia or hang old pennant flags to celebrate your school's past. Use a long roll of poster paper to create a timeline of your school's history that the whole community can add to. This will help students better understand the school's past.
Then, invite alumni in the area to come and speak to students about your school's history. Alumni can share stories about their time at the school. They can share career advice with students to help them realize their potential after graduation.
Hosting Alumni Day is a great way to celebrate your school's identity while strengthening student connections to the broader community.
2. Beach Day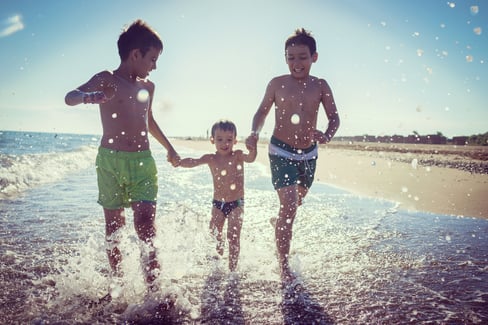 If you're looking for Spirit Week ideas for high school that everyone will enjoy, consider hosting a school beach day. Beach day is a fun way for staff and students to let loose — wearing floral button-up shirts, snorkels and oversized sun hats.
Take beach day one step further by serving cold beverages from a lemonade stand or playing a beach playlist in the hallways between classes. Host a game of ultimate frisbee.
You can organize a friendly beach volleyball tournament. Whether you set up the tournament in the gymnasium or outside it is a great way to promote school spirit. Students can face off against faculty, or classes can compete against each other for an annual volleyball title.
But before you organize a beach day, make sure students are aware of any ground rules. If your school has a dress code, make sure students still abide by it. Outline which clothing is appropriate for this spirit day at school.
3. Book Club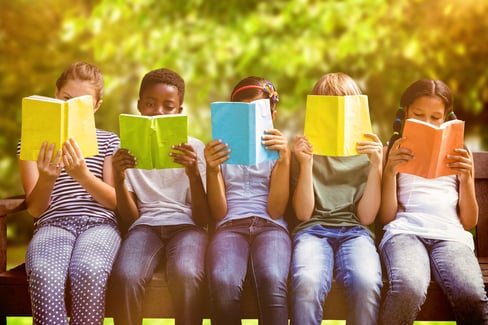 Promote Spirit Week and reading by organizing a book club day for your students. Give all your students the opportunity to read the same book or allow them to choose one book from a small list of titles.
Then, organize small groups so students and faculty can discuss themes, characters and motifs from the book. Serve snacks and refreshments to create a cozy and comfortable atmosphere, much like a book club.
If a book has an adapted screenplay as well, your students can spend the afternoon watching the film together. Set up a large projector in the gymnasium and serve popcorn from a machine.
You can create fun reading challenges by hosting a trivia contest about the book. Students can break into teams and face off to answer questions about the book. The team with the most points wins the battle of the book champions.
End the day with a book fair, where students can browse new titles at a book sale in the library. Or host a book swap where students can trade books they've already read with fellow students. This event encourages a love of reading and gets students thinking about new books!
4. Camp Spirit Day
Camp themes are one of the spirit day ideas high school students always enjoy!
Let your students embrace their youth and celebrate their school spirit by simulating summer camp. While hosting a camp day outside is a great way to promote outdoor learning, it works well indoors too!
Set up tents in the gymnasium or on your school's outdoor field. You can create a campfire setup. Because lighting a real fire may not be an option, have your art students create a fake fire for the event.
Students can gather around the fire and sing camp songs. You can serve classic camp treats like hot dogs, s'mores and trail mix. Set up an area for shadow puppets or have students take turns sharing spooky stories.
Organize fun camp games like cornhole, charades, capture the flag and murder wink. You can divide students into teams and conduct a friendly scavenger hunt around the building.
5. Community Service Activity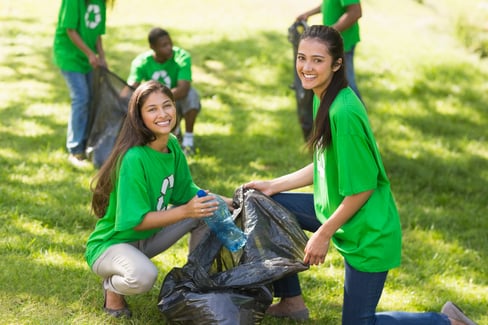 Use your themed spirit week as an opportunity to give back to your community. Organize a school-wide Community Service Day that gives students a chance to bond with each other while doing something that feels meaningful.
Send students on a field trip to volunteer at local organizations. They may choose to volunteer at a local nursing home, hospital, soup kitchen or animal shelter.
If hosting a field trip is not an option, do something at the school. Create care packages to ship to those in need. Or organize a school-wide trash cleanup around the property.
Students can also organize a donation drive and spend the day sorting and organizing their collected donations. Donations can be delivered to local organizations in need.
Giving back to the community is a wonderful spirit day idea for high school that helps students build a deeper connection to their surroundings. It helps creates empathy and a healthy work ethic for students.
6. Crazy Hair Day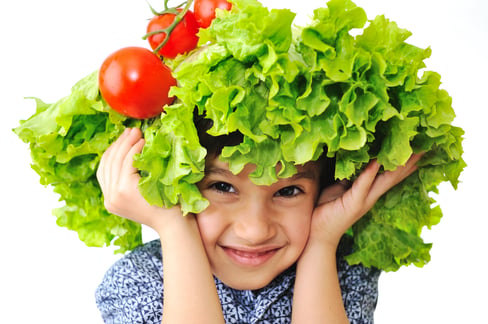 Invite your students to express themselves in a fun and creative way by planning a crazy hair day. This idea is simple but effective, which is why it's been a favorite at schools for decades.
Students can spray-paint their hair with temporary hair dye or get their hair to stand up using wire. For a low-maintenance look, some students may wear fun wigs.
This is often a golden opportunity for students to debut dramatic new hairstyles.
Your faculty can take part in the festivities as well, styling their hair in a wacky way for their students' amusement.
Crazy hair day is a great way to lighten the mood at school and lower stress during busy weeks. It's a fun way to spend the day and the photos make for great yearbook content!
7. High School Dance Day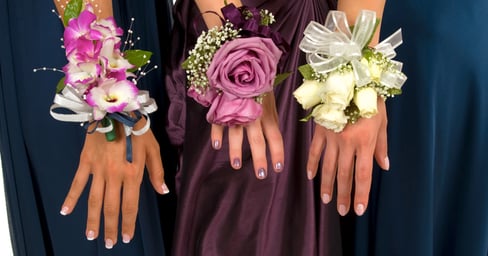 If you're looking for spirit week ideas for high school that are low maintenance, dance day requires minimal effort but has a huge impact.
Simply blast music in the hallways between classes and encourage your students to dance (rather than walk) to their next classroom. The change of pace will create a fun atmosphere for students.
Dancing helps lower anxiety before important exams. It's also a great way to boost everyone's mood and get everyone moving in a healthy manner.
Organize a dance-off between faculty members and have students vote for a winner through cheers. Then crown one winner as your dance champion.
8. Decades Day

Aqua and Cher both sang songs about turning back time. Well, now you can!
Let your students celebrate their favorite era during decades spirit day at school.
Students can dress up in fashion from the 50s, 60s, 70s, 80s, 90s or 00s. Invite students to create costumes with classic hairstyles, makeup and accessories from other eras.
Decades day is a great way to encourage your students' creativity and imagination. It's a wonderful way to encourage self-expression. But most importantly, it's fun!
Because your students weren't alive during most of those decades, many will choose to wear costumes inspired by fictional characters from those eras. Austin Powers is a popular choice — groovy baby!
9. Diversity Day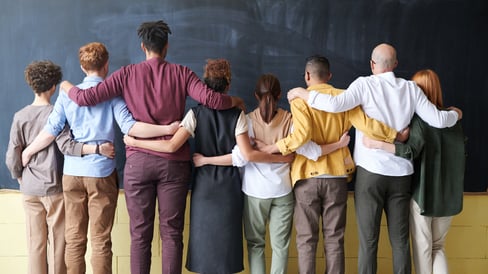 Another spirit day idea for high school is to celebrate your community by encouraging students to embrace their unique identities. Diversity day celebrates the diverse identities of students in your community.
Invite students to share traditional family recipes, music or history about their heritage with their classmates. You can host a potluck, with students bringing traditional foods to share with their peers. It is a great way to encourage them to get to know one another.
Students will learn about other cultures, customs and traditions. It's also a great way to promote mutual respect and inclusion within your school.
By holding a diversity day, your school will feel an improved sense of connection and unity. It brings students closer together and boosts school spirit.
10. Dr. Seuss Day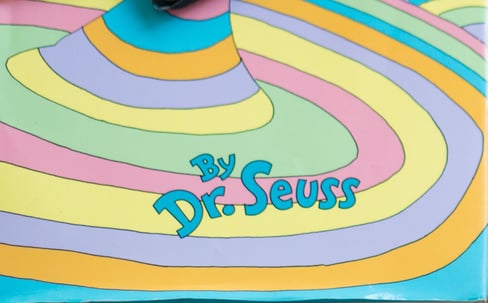 Sure, young kids love Dr. Seuss. But high school students love celebrating their childhood favorites too! Dr. Seuss Day is one of the most beloved spirit week character day ideas for high school students.
Invite students to dress up as characters from the author's classic children's books. There is no shortage of silly costumes to choose from.
Friends may dress up as Thing One and Thing Two from "The Cat in the Hat," or as green eggs and ham. Individual students may dress as The Lorax or one of Dr. Seuss' book covers.
It's a fun way to promote creativity among the student body. Your students can put their spin on these classic characters. It also promotes literacy!
Dr. Seuss' birthday is March 2. If you're not sure when to schedule this event, that date is a good choice.
11. Favorite Color Day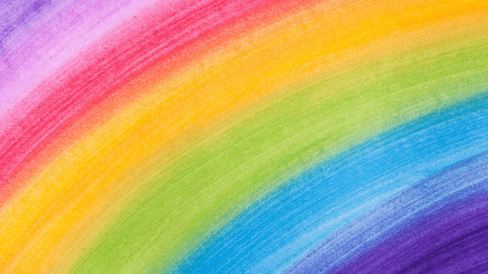 No themed spirit week is complete without a bit of rivalry. Create a friendly rivalry within your student body by holding a day for their favorite color.
Students will dress in spirit wear in their favorite hue. Then, host a school assembly where students join with other students who share the same favorite color in a team for a school-wide cheer-off or pep rally.
If there are some students with smaller teams, they can join to make one additional team or be designated to other color teams for the rally. Then, at the end of the assembly, all teams can recite a school cheer together.
You can also have students cut out pieces of construction paper with their favorite colors and write notes on them. Then, attach the pieces in a paper chain to celebrate how everyone is connected.
This spirit day idea for high school encourages students to connect with other students they may not know or interact with. It unites the school in a way that boosts morale and promotes school spirit and pride.
12. Field Day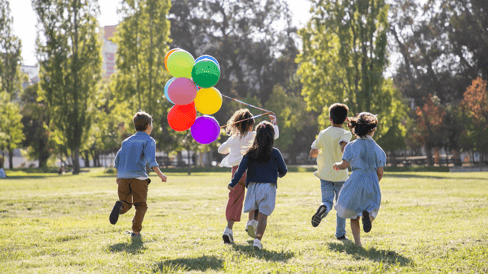 Most high school students will engage in a field day at some point during their education. But classic track and field activities aren't every student's cup of tea.
Instead, this spirit week idea for high school creates friendly competition with light-hearted activities that everyone will enjoy. Create an obstacle course or host a tug-of-war tournament between homerooms. If it's warm, you can also have a water fight.
These spirit days work best at the end of the school year when students can celebrate everything they have accomplished together throughout the year.
Students can showcase all the skills they have learned from physical education classes while cheering each other on and having some fun.
Keep in mind that you may need to schedule a rain date in case the weather gets in the way of your planned field day.
13. Formal Day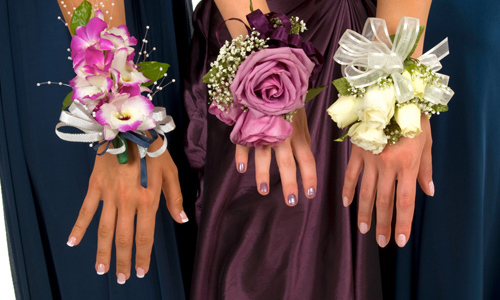 The classroom is one of the last places students consider getting dressed up for. But that's what makes this spirit day idea for high school so unique!
Plan a formal day at your school. Encourage students to ditch their track pants to wear their finest attire for the day. Full suits, evening gowns and fancy footwear are welcome for this classy event.
Roll out a red carpet in the school's hallways. Or create photo booths with photo props for students to pose for photos together.
If your school can accommodate it, have a caterer serve a hot lunch in the cafeteria or gymnasium, so students can enjoy a banquet together during the lunch hour.
Decorate the gym with tablecloths on the tables, elaborate centerpieces and twinkle lights. Set up large speakers for mood music. It will be a day your students will never forget!
14. Glow Party Day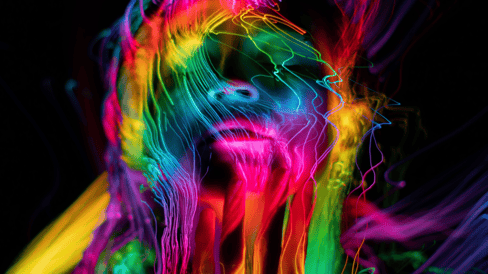 Glow events are on trend right now, so high school students will be excited when they hear you're hosting a glow party!
These parties are fairly easy to plan and create a great opportunity for Instagram photos and video content, so they will be a hit with students.
Using blackout curtains, block off the windows in the gymnasium at your school to prevent light from coming in. Then, fill the gym with backlights, bubble machines and neon decor.
Encourage students to wear clothing and accessories that glow. Hand out glow sticks and let the party begin!
Your school can even hire a DJ to create a glow-in-the-dark dance party for students in the middle of the day.
15. Kindness Day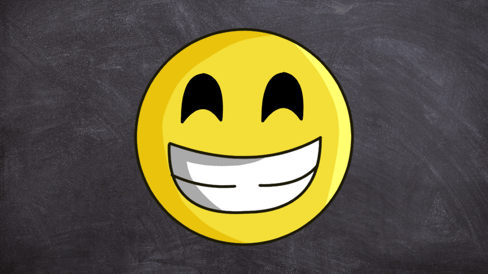 A great spirit week idea for high school students promotes care and community through kindness day. The idea behind this event is simple. Invite students to perform random acts of kindness throughout the day.
Their thoughtful gestures will help build connections between students and boost morale for everyone. You will be amazed by the creative ideas students will come up with and the stories that will come out of it.
You can also hand out rocks to every student and set aside time for them to write kind messages on them. Then, place all the rocks into a rock garden on the property to boost positivity.
Or ask students to write out notes with compliments to other students and deliver them to each student.
Kindness day encourages students to put intention into how they treat others. It promotes empathy and gratitude within the community.
16. Outdoor Learning Day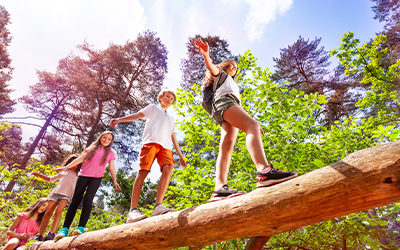 Studies show fresh air boosts student productivity and performance and helps them focus. So, take the classroom beyond the walls of your school with an outdoor learning day!
Set up blankets on the grass for lessons. Or set aside time for quiet reading outdoors and give students the opportunity to cozy up with a good book under their favorite tree. Take a hike with students for science class and learn about local plants and wildlife in the area.
For lunch, host a school-wide outdoor picnic with a potluck. Set up some games like bocce ball or horseshoes.
Because weather is often unpredictable, this event may require a rain date. Think about that when you're scheduling a date as you will want comfortable temperatures and a dry day.
The possibilities for learning outside are endless. Students grow tired of being inside and will welcome the change of scenery.
17. Rock and Roll Day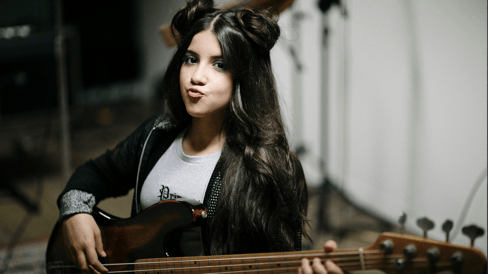 Turn your school into Jack Black's School of Rock with Rock and Roll Day.
Students can take some creative liberty here. Most students will dress up as their favorite rock music legends. They will style their hair, wear band T-shirts or bring inflatable guitars.
But don't be surprised if some students take this more literally — dressing as an actual rock and a roll.
If you have students who play instruments, invite them to perform at a school-wide rock concert. It's an exciting way for students to showcase their talents. But you can also invite students to play their best air guitar in front of their peers.
Faculty can also take part, dressing as rockers. Remember, students today might not know who you're dressing up as.
18. School Colors Day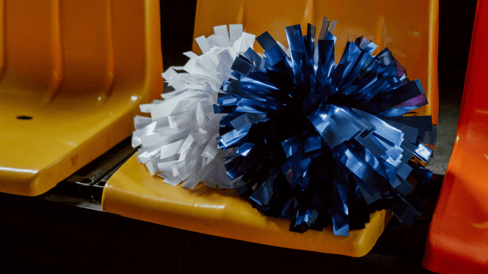 One of the most common spirit week ideas for high school is school colors day. Get students to express their pride for their school in color!
Students can wear swag with the school's colors and mascot. If they don't have swag, they can also wear clothing with similar colors. Or they can use face paint, colorful beads and silly socks with the colors of the school.
School colors day is a great opportunity to host a school pep rally! Gather students in their school spirit wear for an assembly. Allow students to express their support for your school's varsity teams.
Students can also create banners and signs using the school colors, which they can hold up at the pep rally. Make sure students know which content is appropriate for the signs they create.
This is a great event to host at the beginning of varsity sports season, or shortly before a team heads to a championship. This will encourage students to support each other and boost the morale of your school's teams.
19. Zoom Day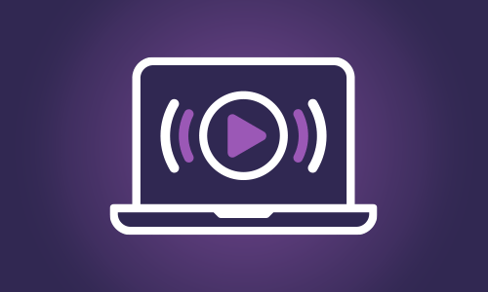 If the pandemic taught us anything, it was how to use video conferencing platforms like Zoom. This was true for students who engaged in virtual learning for months as well. Those days may be behind us now, but you can turn this memory into a spirit day idea for high school by hosting a Zoom Day during your themed spirit week.
For Zoom Day, it's business on the top and flannel or sweatpants on the bottom. Students can dress professionally from the waist up and wear their comfiest clothing from the waist down. After all, no one could tell if you were wearing your pajamas during your virtual calls.
Students will enjoy wearing comfortable bottoms to school for the day.
Zoom Day celebrates a fun look that everyone can take part in with minimal effort. It's affordable and accessible to all who wish to take part in it.
20. School Mascot Day
On school mascot day, invite students to celebrate by dressing up as the school's mascot. With this school spirit week idea, you have a lot of options. Students can not only dress up in costumes that approximate the school's mascot, but they can also opt to wear school colors, explore the history of the school's choice of mascot or engage in fun activities in which they make up stories about the mascot or imagine the mascot's life story.

Near the end of the day, you can have students compete in activities against the mascot; these can be academic activities, such as a trivia quiz, or themed bingo, or they can be physical activities such as footraces or a tug-of-war tournament. You can choose a winner for the end-of-day activities and award an opportunity to act as the mascot in an upcoming pep rally or dance. This is a great homecoming spirit week idea for high school because homecoming is tied so closely to school spirit and identity.
21. Culinary Day
Culinary day can be a wonderful way to engage with students of all ages. Different grade levels can learn how to prepare simple dishes that correspond with their appropriate developmental levels. Students can learn new things about cooking, explore new recipes, try their hands at the culinary arts and even sample some amazing food. To make the day more festive, you can allow students to dress up in chef costumes or as their favorite famous chefs.
In addition to touching on important life skills such as cooking, this can also be an opportunity to explore the educational side of cooking — chemistry, physics, nutrition and biology — which all play roles in cooking. It can also be an opportunity to hold discussions about the intersection of culture and cuisine, and students can learn about foods from cultures they aren't familiar with and expand their horizons.
22. Sports Day
As spirit week ideas for high school go, this one aims to build on the passions that students already have, leveraging them into educational opportunities. The great thing about hosting a sports day is that it can be an inclusive way to encourage students to share their passions and interests. Challenge students who are not interested in traditional sports to celebrate e-sports or their favorite hobby that involves physical activity.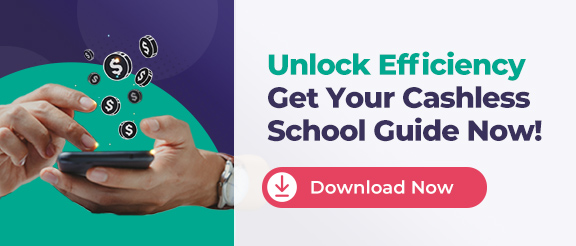 Classrooms can host sports-related events where students teach classes about their favorite sports and invite them to play together. Additionally, if students have favorite players on well-known sports teams, invite them to wear their favorite jerseys. Outdoor activities can involve playing quick games of different sports, and academic activities can hinge on the history of different sports and how they've changed over the years.
23. Hobby Day
Like sports day, hobby day can be an opportunity for students to share interests and passions with their classmates and teachers. During hobby day, if it's feasible, encourage students to bring components of their hobbies to school. This might include bringing stamps or coins, a video game controller they use for their favorite game, pieces of art they've created, or anything else that can be easily and safely brought to school that corresponds to their interests at home.
In addition to allowing students to explore their interests outside an academic setting, this can be an opportunity for students to explore leadership and teaching skills as they share their interests with the class.
24. Mock Economy Day
Spirit week ideas for high school can help to achieve learning objectives. For example, in a mock economy day, encourage students to participate in a fictional school-wide economy. Give them materials such as arts and craft supplies, basic and safe food materials, or predetermined "goods" that they can sell and buy. Then, distribute fake money to each "business" and watch them participate in a school-wide economy.

Students can set up their own "businesses" and try to earn fictional currency, which they can either use to buy "goods" from other student businesses or attempt to accumulate as much as possible. At the end of the day, students can tally up their earnings, taking into account not only the "liquid assets" they earned (fictional cash), but also the "nonliquid assets" ("goods" they purchased). For students, this can be an excellent opportunity to begin to understand how a business works. They can also learn about more advanced economic concepts, such as the liquidity of assets.
25. Drama Day
Drama day can be a wonderful school spirit week idea to explore some favorite stories, characters and settings. Encourage students to participate in small drama productions of their favorite movies, TV shows or even cinematic video games. Additionally, students can dress up as their favorite characters, make posters about their favorite dramatic narratives and give presentations on the deeper meanings behind some of their favorite stories to watch.
This can be an opportunity to learn about the elements of dramatic presentations and dramatic traditions, such as Greek tragedies that have led to the movies and plays and even video games that we love today. Being able to mentally make these connections between contemporary popular culture and drama in an academic context can help students find new ways to appreciate their educational journey.
26. Literary Day
Like drama day, literary day can be an opportunity for students to share and explore some of their favorite stories and narratives. To celebrate, encourage students dress up not only as their favorite characters but as their favorite authors. Students can discuss their favorite stories and explore how literary traditions have shaped the books we read and the other media we enjoy — from movies and plays to video games and TV shows. Prompt students to bring in their favorite books or books by their favorite authors to share with their classmates.
27. Character Day
Like a drama or literary day, character day enables students to explore and share their favorite stories. However, with character day, these characters can be from movies, TV shows, plays, comics or even video games. students can broaden their horizons to take in new stories and characters and explore the characters they look up to.
Invite students to dress up like their favorite characters, create posters or reports that explore the significance of the characters or even discuss the history of fictional characters if they've changed over time (like Dr. Who, Batman, or Superman).
28. Board Game Day
A great spirit week idea for high school that gets students engaged with critical thinking skills and with one another is a board game day. During a board game day, invite students to bring their favorite school-appropriate board games and set up playing stations. Students can spend time either learning new board games and joining groups as they play or leading their groups, teaching their classmates how their board game of choice works.
Teachers, students and the school can work together to bring enough board games to ensure everyone has a chance to play. Ask older students to give presentations or join verbal discussions about what real-life skills they can learn from board games. Additionally, you can give groups of students the opportunity to make up their own board games, develop rules and make boards and game pieces using arts and crafts supplies. At the end of the day, each grade or classroom can vote on their favorite new board game and assign winners for different categories.
29. Sweater Day
Sweater day is a fun spirit week idea for high school because there are so many directions you can go with it. Challenge students to bring their favorite unusual sweaters, their favorite ugly sweaters or even their favorite cool sweaters. Sweater day isn't just a great time for students to dress in unusual or fun styles, it can be a great fall activity that celebrates and explores the changing of the seasons. This can be a fun time for students to explore their styles, laugh together and enjoy a more relaxed school day.
30. Sock Day
Like sweater day, sock day can go in a few different directions. Encourage students to wear their wackiest socks, wear more than one pair of socks, wear mismatched socks or even bring clean socks to trade with one another. Teachers and administrators can join in on the fun, showing students that they have a fun side too. Sock day can be a wonderful spirit week idea for high school not only because students engage with one another, but because school staff and students can engage with one another.
31. Costume Day
The beauty of a costume day is that it can have broader requirements than other days that involve dressing up. Rather than limiting student costumes to a particular theme, a general costume day allows students to pick any kind of school-appropriate costume they'd like. This can be held around holidays like Halloween, or even held during a random time of year, truly underscoring the freedom to choose any school-appropriate costume. Like sock day, costume day can also be an opportunity for teachers and administrators to show their fun side and show up in costume too.
32. Anything but a Backpack Day
Anything but a backpack day is one of those spirit week ideas for high school that can be easier to explain than it is to understand. On anything but a backpack day — you guessed it! — students come to school with their supplies and materials in anything they want, except for a backpack.
You might be amazed at how creative your students are at finding ways to carry around their materials and supplies without the traditional backpack. It can be a hilarious time, chock full of incredulous laughter. It can also be an opportunity to discuss the impacts of global poverty and engage students in a discussion about what it means to be able to afford a backpack. Combine anything but a backpack day with a charity drive to give supplies to students in need, and at the end of the day, students may have a better perspective on the effects of poverty.
33. History Day
You can approach history day through a wide range of angles, but it can be a wonderful way to celebrate and explore history. Students can opt to dress as famous people from their current history curriculum, hold discussions or presentations on their favorite historical figures or the periods in which they lived, and find ways to compare their experiences in contemporary times with those who came before us. School-appropriate costumes can help students bring history to life and find new ways to connect with historical figures and periods.
34. Teacher Costume Day
During teacher costume day, students can choose a teacher and attempt to emulate their style. To avoid hard feelings, it may be helpful to use a sign-up system. Teachers can opt in to have their styles emulated or choose not to participate. Students can choose from teachers who have signed up for this event. This can be a wonderful way for teachers to see how they're perceived by their students. And whether the students can accurately capture the essence of their teachers' styles, it can be a hilarious and fun time for everyone involved. Being careful to ensure they aren't hurting students' feelings, teachers can also attempt to dress like students who have opted in with a similar sign-up system. This can be a wonderful way to engage in discussions about style and appropriate attire, and how fashion can change over time.
35. Using School Event Software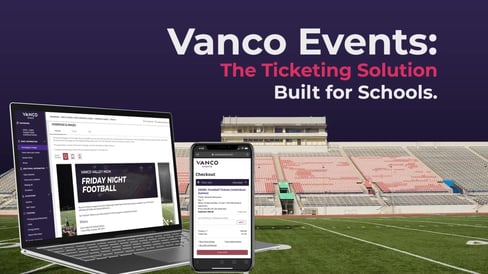 Vanco's school event ticketing software is an exceptional tool for organizing school spirit days and weeks. It streamlines the process of event management, from ticketing to attendance tracking, making the organization of these complex events much easier. For no-charge events, the software is absolutely free, providing schools with a cost-effective solution.
Its intuitive interface allows for quick setup of events, and the digital ticketing system reduces the hassle of physical tickets. Additionally, it provides real-time data on event participation, helping you gauge student engagement. With Vanco, school spirit days and weeks become less about logistical hurdles and more about fostering a sense of community.
Prepare for School Events with Free Checklists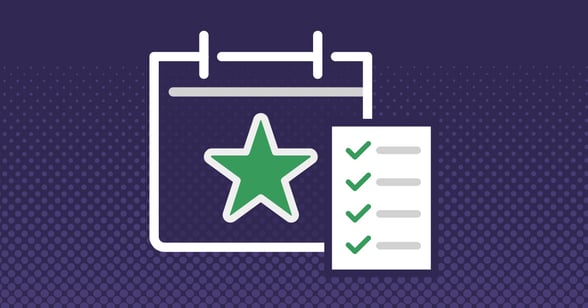 There's a lot to keep track of with any school event. That's why we built three checklists, which will work for most school events, to simplify event management. The checklists and guides include the following…
Prom event planning checklist.

Homecoming event planning checklist and guide.

A general school event planning checklist.