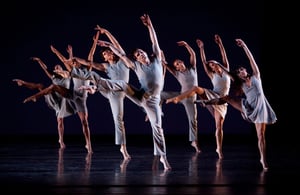 The end of the school year is fast approaching, which means the start of summer educational, recreational and enrichment programs aren't far away, either.
While many schools offer summer school and other programs at their campuses, and community colleges provide myriad courses that appeal to adults – as well as high school students who may want to earn a college credit or two to get a step ahead.
Summer is also the opportune time for community performing arts organizations to introduce the young people of their communities to their particular genres. Be it through youth camps, special performances, youth exhibitions or contests, summer programs can benefit arts groups by:
Introducing the organization to more families in the community, who hopefully will buy tickets during the year.
Attract new talent to the organization that will continue long after the summer program is complete.
Bring in revenue for the organization. For many non-profit groups, summer camps are a primary mechanism for funding the year's activities.
While most organizations likely have their summer youth programs set, with enrollment well under way, here are some last-minute ideas, based on type of group.
Music
Camps: Many communities, universities and music schools have day or sleep-away camps designed for musicians at all levels. These are good if a child wants to explore music, or if the student is already adept at an instrument (or voice) and wants to focus on improvement.
Summer orchestra or choir: Advanced beginner to intermediate level student musicians or vocalists drill down, gain mastery of their tool and learn several pieces of music. They end the program by performing in concert with the main group.
Educational concert: Children spend a week studying the nuances of a symphony or opera with the musicians who will be performing it. They then attend a special performance just for them.
Theater
Camp show: The company picks a family friendly musical that will resonate with audiences. Preparation proceeds on two tracks: 1). The core cast auditions and begins rehearsal. 2). Campers do basic acting, dance and vocal exercises. After a few weeks, the campers are integrated into the show's ensemble for the final weeks of rehearsal and performances. This is part of the company's regular season.
Regular camps: A less ambitious program, in which campers learn various theatrical skills – sometimes specialized. This doesn't necessarily lead to a show, though the last day of camp may include some sort of performance for parents.
Dance camp: Only for theater companies with access to strong dancers and choreographers skilled in a variety of dance styles. Campers learn different types of dances and end the program with a performance for parents.
Visual Art
Exhibition camp: Campers learn how to express themselves in a variety of artistic styles. The last part of the program is dedicated to creating a piece of art to be displayed at a camp exhibition that is open to the community. Prizes are optional.
Specialty camp: Abstract, Impressionism, you name it. These can be one-day or one-week programs focusing on learning a single style of art.
Community exhibition: No camp element, just a call for community members to submit their best works of visual art for prizes. These exhibitions can be divided into categories and age groups to encourage maximum participation.
While many community arts organizations are out of season during the summer, the season does provide opportunities to reach out and attract young people to their programs. Summer camps and performances also entrench these groups more deeply into their communities.