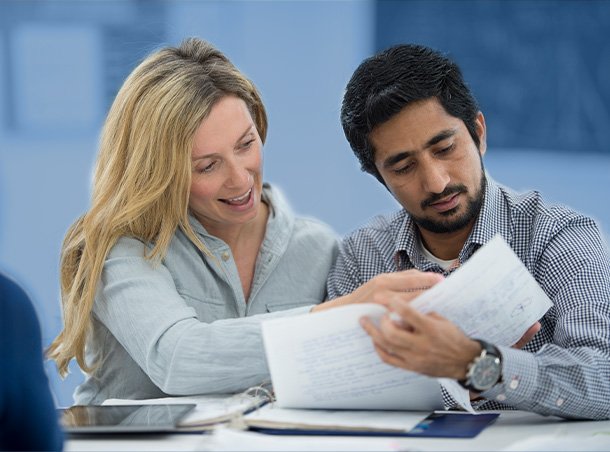 The school open house is a time-honored traditional kickoff to the school year. Students and families come in. School administrators provide the nuts and bolts of how the school year will go, including important dates and crucial information.
But it's more than that. As schools move to an online payment system for all fees, the open house has taken on greater importance. When payments, tickets and asset management are all handled online, it saves the district money and staff time.
In other words: The school open house is your pitch meeting to student families. It's the time you have a captive audience to explain why moving payments and tasks online is the best thing for parents, students and staff.
Let's explore the simple ways schools can turn open houses into meetings that get buy-in from parents around your technology, and how this will save your staff time.
Send an Invitation, Not a Court Summons

This tip might seem odd. We know. But consider how you invite families to your open house. If you send a bland agenda, chances are good that families will think, "I know what a school open house is. I don't really need to go." Even families that are new to the district might ignore it. So, how can you make your invitation enticing? If you send your invitations via email, consider personalizing them with the recipient's name. Add graphics representing your school. Mention the benefits they will receive by attending. And be sure to include the ways your online payments and other technology will make their lives easier. If you are sending letters, jazz up the envelopes with a compelling statement, and highlight the benefits of attendance. The important part of this tactic is to make it look like an event invitation, not a bland event parents are obligated to attend. Think about email subject lines and text on envelopes.
Be sure to tease attendees with the fact that crucial payment information will be presented. This can be as simple as: "During our open house, we'll show you how to make all payments online. Come to our open house, and you probably won't have to come back to the school to make payments!"

Don't be shy about being silly. A message like this could have a big impact on time-starved parents: "We only want to see you once this year. Come to our open house to learn how to make all your payments online!"
Memorable open house invitations are more likely to engage families than boring ones.
Every Communication Is an Opportunity
Not every student's family will come to your open house. People are busy. Don't take it personally. But every communication you send to families can make it clear that you want them to use your online payment and ticket software. (If you already use Vanco, this will be easy because we've built communication templates for you!)
Each time you communicate with student families is a chance to loop them into your online tools — and show them the advantages of using them.
Start thinking now about how and when you'll invite families to your open house. Every notice you send (whether it's by email, text message or mail) should mention you'll be covering your online payments tools, your ticketing services, and anything else parents can complete online rather than in person.

I'm Here, You're Here, We're All Here!
We're not going to spill any more digital ink about how the COVID-19 pandemic has drastically affected students, families and school staff. It's been a rough couple of years. We know because our experts have been speaking with school employees throughout this challenging period.
Now that schools are almost back to normal, they should use it as an opportunity to welcome families back to school during their open house.
As you invite families, speak with parents and prepare for the new school year, amplify how happy you are to return to full in-person learning and connecting. Make it clear in your communications that your staff is elated to interact with students in person each day. This is where warm-and-fuzzy messaging plays to your advantage. Encourage families to come out to the open house, and educate them about online payments while you're all in the same room.

Reconnect with Families this School Year
This school year is going to be a great return to normalcy for most districts. And that should be celebrated. It's also a time for districts to make everything easier for parents and staff. With online payments, tickets and registration, your district will keep families safe, reduce workload for staff and save money.
As one of our own school payment experts, Kristine Musaraca, explains: "School open houses this fall are the perfect time to reconnect with student families and make your district more efficient."