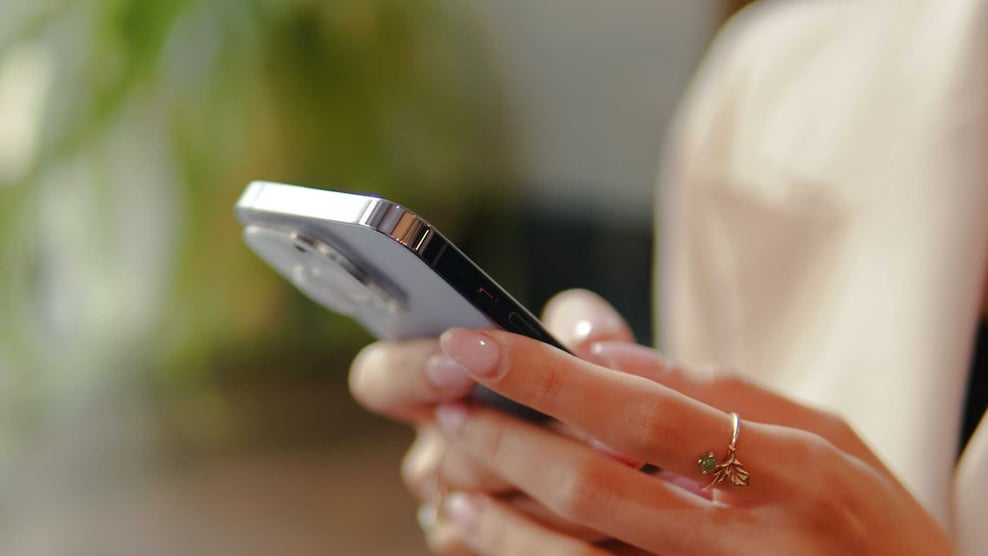 Each Sunday, churchgoers see it coming right after the worship songs and announcements. Usually during the hymns or special music. It's time to pass the offering plate.
But what if your members or visitors are watching online? What about those who don't carry cash anymore? Don't worry, there's an app for that!
At first, churches began shifting to text-to-give options. Now, places of worship can streamline the giving process with church giving apps.
Not sure how text-to-give differs from church giving apps? Keep reading to find out.
Table of Contents
What Is Text-to-Give?
Text-to-give is a mobile giving platform. Churches (or other organizations) can select a service provider. The church then sets up an account and webpage or embedded link. The service provider gives the church its own toll-free number and the ability to select a giving keyword.
Members and donors can text this keyword to the toll-free number. By following prompts and entering their information, they can donate through their phones. They can choose to make a one time or recurring donation.
Text-to-Give vs. Church Giving Apps
Text-to-give is a great way to capitalize on the fact that people have their phones with them anyway. It's easier than carrying cash and you can complete the transaction without leaving your seat.
Giving systems are advancing along with technology. There's another way churches can streamline the giving process through church giving apps. A church giving app (or mobile church app) is a one-stop shop for all your church needs.
The Mobile Church App
If you're giving through an app, there's no need to text a code or remember a keyword. Donors only need to add their account info once. After that, they can give through the app with the push of a button or two.
The app is already on their phone anyway, right?

Communication Station
Remember those old church directories? Every few years you need to make sure everyone's info is up to date. Who has left? Who is new? Are all the names, addresses and kids' ages accurate? The process requires a lot of people-wrangling and reminding.
What about a mobile church directory? Church mobile apps can include member directory info. You can have people add and edit their info themselves, directly from their phones. This takes the pressure off the church staff trying to get everyone's info current.
Looking up someone's number on your phone app is much easier than digging out your directory from 2004.
Church apps can also be a great place for church announcements and schedule changes. Church leaders can send messages to groups of people or the entire congregation. App users can opt in to push notifications and access church calendars, so they won't miss out on anything.

Stream the Service
Can't come to church? Listen to streamed or recorded sermons through the church app. Environmentally and budget-conscious congregations can add digital bulletins to their apps.
People can stay accountable by messaging others when they've completed a Bible Study lesson.
Why Should I Consider Donations Through Technology?
But what's wrong with the traditional dropping dollars in an offering plate? Isn't there some kind of charm about hearing the clink of a coin or seeing that visual symbol of generosity on the altar?
Sure, there might be some nostalgia and charm in the donation plate tradition. But does that translate to practical life? Not always.
In-person church attendance is down since the COVID-19 pandemic hit the US in March of 2020. However, online engagement is higher than ever. This means digital engagement may be an attractive option for some parishioners.
A mobile church app or text-to-give option is a great way to engage those who aren't physically there. If they're watching online, they can text the code in that moment. If they're listening through the app, it means they're just a few clicks away from that donation.
What about those who aren't comfortable in crowds yet? Accessible giving options include all your congregants, not just those warming church pews each Sunday.
Pros and Cons of Text-to-Give and Church Giving Apps?
Options like text-to-give and church giving apps are a convenient way for many people to donate. Like most things in life, there are two sides to the coin. Here are some pros and cons of text-to-give and mobile church apps.
Pro: It Makes Life Easier
Mobile solutions and digital giving streamline an often-complicated process. There's no cash to count and there is less room for fraud or theft.
People don't have to carry cash to church. They can just take out their phones, type a few buttons and be done! With 85% of Americans carrying smartphones, it seems like a popular move to offer mobile giving.
Con: It Doesn't Make Life Easier for Everyone
Not everyone loves smartphones. In fact, some people refuse to use them for health and legitimate reasons. Some may view the uptick in church technology as leaving them behind. Pushing that church giving app might feel exciting for some.
Those without smartphones could be alienated by the digital doings and mobile messaging.
Pro: The Numbers Don't Lie
Consider these 2021 church giving stats:
Churches that accept digital donations recorded over 30% increase in donations

Sixty percent of donors gave online to their churches

49% of all church giving comes from credit cards
Churches willing to accept digital payment bring in more money. Those who donate appear to prefer giving it that way. It's easy to see the advantages of text-to-give and church giving app options.

Con: Is More Tech Really Good for Us?
Ever popular and ever-present, smartphones aren't without their issues. Some may point out that smartphones are creating problems.
Should churches encourage smartphone use when too much can lead to inattention or distraction? Some people may find it difficult to regulate their smartphone use during church.
Churches should be careful to strike a balance between convenience and overuse. Your church can embrace tech without replacing face-to-face fellowship opportunities.
Donations Through Technology
A mobile church app allows churches to create a one-stop shop for communication and giving. A mobile church app invites those who aren't physically present to stay connected.
Distant Congregants
Almost every congregation has members who are unable to attend. Maybe they have concerns about COVID-19. Maybe they're unable to physically leave their home. Others could be uncomfortable attending group worship due to social anxiety or past trauma.
Congregants with these situations matter just as much as those who physically attend. A mobile church app is a great way to stay connected with those who aren't physically present. Congregants who aren't at the service can message church leaders, sign up for volunteer opportunities and stay connected with prayer chains using a mobile church app.
Accessibility Matters
As America finds its post-pandemic rhythm, so should its churches. Members may not always have cash on hand every Sunday. Chances are pretty good they all have their phones.
Options like text-to-give and a church giving app can make giving easier for smartphone-savvy congregants.
Online giving also makes tithing and donating more accessible by extending the time frame. Churchgoers may feel led to give during the service. But what if they want to give something after the plate is passed?
Mobile giving creates an opportunity for congregants to give at a time that's right for them. This could even be after the service is over or on a different day of the week.
Sharing is Caring
Church giving apps and text-to-give options for churches make giving more shareable. What if your church is running a giving or growth campaign? What happens when you have digital giving options?
Your congregants can send links and apps to their friends. Now you have an easy way for friends and loved ones to give to your church as well. Sharing a link through text or email is much easier than finding a stamp and mailbox to send a donation envelope.
This is another way text-to-give differs from church giving apps. A link might be easier to send to a friend or relative than signing up for an app.
Vanco Payments and Your Church
Now you know how text-to-give church giving differs from church giving apps. Text-to-give and mobile church apps help churches connect with distant congregants. These payment platforms also make giving more accessible to members. Donors can give when it's convenient for them.
Need more information on church text-to-give options and mobile church apps? Let the pros at Vanco Payments help you. We have the resources to help your church stay relevant and connected.
Contact us today to see how we can partner with your church to strengthen communication and streamline your giving process.
Get the Free eBook to Improve Church Stewardship
Keeping the lights on, the doors open and missions funded isn't what inspired most church leaders to pick their career, but it is key to the health of the church and the congregation. Discover how to become a master of church stewardship with our ultimate guide.