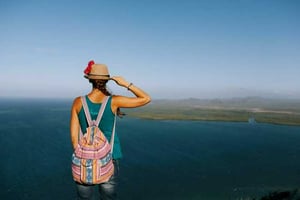 There could be up to 4 million people in North America who have the amazing opportunity of participating in a mission trip each year. However, one of the biggest obstacles in allowing someone to take one of these selfless trips comes down to financials. That's why fundraising is an important step to take when planning.
But, how can you get people to donate? Read on to find out everything you need to know about writing a mission trip support letter, including
Writing Your Mission Support Trip Letter
There are several key factors to writing an appropriate letter that will get you one step closer to setting out on your trip.
Make It Personal
Don't go with a generic letter. Remember that people want to stand with YOU! Share what is in your heart and what is going on in your life. It might be too much to personalize the letter for every person you reach out to but at least make it sound like you. We will provide some examples later on. However, be sure to make them yours by changing them up a bit!
One personalization that you can make for each letter is stating their name. Instead of beginning with an all-encompassing greeting, make it personal to them. When you speak, use words that make them feel like they are part of the mission too, because they are!
Another touch of personality could be adding your favorite verse to the end of the letter. There are also powerful verses you can use that relate to the situation at hand. Some of these might include verses about prayer, challenges, spreading the word or other unique topics.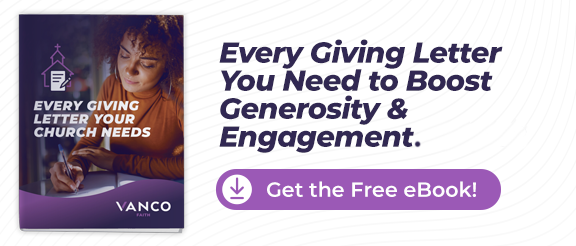 Include All the Details
Never skip out on the details! People want to know exactly what they are supporting. Let them know all the details about your trip including where you are going and when you are going.
What sort of things will you be doing to serve while you are there? Talk about the ways you hope to see God work while you are away.
Also, give them insight as to who you will be going with. What does this group stand for and why have you chosen to go with them?
Are you having a send-off party to celebrate? Let them in now so that they can plan to be there.
Explain how much money you will need to collect. Inform them why you need to raise this amount and what this money will be going towards. If they plan to send checks, be sure to tell them who they should make them out to.
Give Your "Why"
Another important detail to include is your "why?" We talked about making this letter personal and there is no better way than to include what is motivating you to go on this mission trip. Explain what has called you on this mission and why you have chosen this specific time and place.
Furthermore, state what you hope to learn from this experience. You are making an impact on others and this experience is sure to have one on you. This trip should change you and motivate you to continue the mission at home. How will this provide you with the building blocks to take it to the next step?
Be Interesting
Grab the attention of the person who is reading. The more interested and invested they are in the information you are giving them, the more they will want to support what you are doing.
You might try including some information about the community that you will be working in. What is their culture? What are some things you are looking forward to by visiting this particular place?
Our platform allows you to share images and stories that will give the reader a visual experience. When they can see intriguing photos, they will be that much more involved in the mission.
Get Creative
Mail is often boring with advertisements and spam including over 4 million tons of waste produced each year. It's time to make it exciting! Get creative with what you choose to present your letter as. Include a map of the area you'll be going with a pinpoint on where you will be located. You might also include a photo of yourself or the group you'll be going with.
Another idea is to put it on some letterhead or a lightly tinted sheet of paper. Don't overload them with a bunch of meaningless things. Put some thought into it.
Envelopes are a great way to spice it up too. Use a stamp that reflects the cause.
Keep It Short and Sweet
One page is plenty of space for you to get the point across. Quality over quality is the best motto.
Be Respectful
Be careful what you say about where you are headed. Don't create this destitute imagery just to make your trip seem more significant. Use positive words that honor God's mission.
It's fine to state why you think these people need guidance. It's one thing to provide them with the background but it is another to bash them.
Ask for Prayer
Remember that it's not just about monetary support. Some may not be able to give to your cause financially. But donations aren't the only way that people can be a part of your mission.
The power of prayer should never be underestimated. Make your "mission trip donation letter" into more of a "stand with me on my mission letter." Present monetary donation as secondary to that of prayer.
Be specific about what you would like them to pray on. Give three or four examples. Some might be:
Your travels
The community you'll be visiting
The team
Open hearts
Safety
The presence of God
Proofread
Mistakes happen. Sometimes you just need a second pair of eyes to find them! Have someone you trust to read over what you have written to make sure it's ready to print. You don't want to print 100 pieces of paper only to find out that you have to do it all over again!
Create a Blog
Create an online space that you can keep updated. People will enjoy seeing your experiences come to life. Before you go, you can keep everyone updated on things like how your fundraising is going, a countdown to the date of your trip, updates on the place you are going, reasons you are going, what you are looking forward to and more.
If you are able, you can keep it updated while you are there. Share lots of pictures of your activities. Be sure you get permission to share any photos of others before you post them. This will be a fun way for your supporters to live through you. You might also keep them updated on what to pray for.
After you return home, continue posting on your blog to share what you have learned, how you are implementing lessons, any updates from the community you visited, future endeavors and so on.
Include the link to this blog in your letter so your supporters can have an easy time finding it. You'll also enjoy looking back on it as a reminder of your experiences.
Sample Support Letters
We have provided some examples of mission trip fundraising letters. As mentioned, you'll need to make them personal and tailored to your mission. Make them sound like you are the one writing. People will be able to tell if you go in with something that doesn't sound like you or is too broad.
Sample #1
Dear (name of person or family),
God has presented me with an amazing opportunity. This Spring, I have felt the pull in my heart to go on a mission trip to (your destination) through (name of church).
Following the will of God, I will be there during the summer from (dates). We will be staying with (name of the place) and partnering with them to share the healing love of Jesus Christ.
During our stay, we will take on numerous tasks. Some of these include hosting vacation Bible school, connecting with others, construction on the church and other acts of evangelism.
I am bursting with excitement and intent to carry out God's good intentions. I know that the experience will serve not only those in the community I am venturing to but myself as well. I hope to learn how to further the mission at home and bring back tales of how I have seen God work.
As I have expressed to you, God is calling me on this journey. I ask that He bless us with the strength and support to take on the role of spreading His word. If you feel so called, I ask that you send your support as well.
The biggest blessing that you can provide would be to include my team and me in your prayers. We ask that you pray for our safe travels, open hearts, the community and for each day to come with the chance to plant the seed of faith.
In addition, I will need to raise (a dollar amount) before (date). If you find it in your heart and can support me financially please know that it will be used to support those in need.
I will be taking donations by cash or check. Please make any checks out to (name). I will also be taking donations online for your convenience. These are tax-deductible donations.
I want to thank you for your support in each way. You can keep up with my mission at (link to blog). I intend to keep this updated with our activities as I am so able.
In Christ,
(Your name)
Sample #2
Hello (name of person or family),
I'd like to share with you a challenging yet important opportunity that has been given to me. Our Lord and Savior has called me to go on a mission trip to (your destination). As you may know, I am currently studying at (school) and will be wrapping up my junior year this spring. During my break, from (dates) I will be traveling with (name of the organization.) I have included a photo of our team so that you can see just who God has chosen to carry out his mission.
(Why you have been called to do so.) (Background on destination.)
During our time in (destination), we will be carrying out the many tasks that help to spread the word of God. Hosting services, completing repairs on the church, fostering connections and other acts of evangelism will be some of our day-to-day activities.
Our team asks that you keep us in your prayers as we try to lead as many souls to God as possible. Being a prayer partner is the most effective way that you can stand by us during this time.
Each person is responsible for raising a certain amount to get us there. Please also keep us in your prayers so that we are each able to achieve this goal. If you would like to help us get there, we are taking donations by cash, check and online.
Know that any donation you feel so-called to make will be accepted in grace and love. Your money will be used to support our mission in terms of travel, lodging, food, supplies and additional acts of evangelism.
We will be having a get together to send us off on this adventure on (date and time). I ask that you come to celebrate this amazing opportunity that God has given us.
God Bless,
(Your name)
Matthew 21:22 "And whatever you ask in prayer, you will receive, if you have faith."
Follow Up
As you receive your donations, be sure to follow up with your contributors. Be proactive about keeping them in the loop. Since you are keeping your letter to one page, there may be more information you'd like to share.
Send out a reply or ask them if there are any other questions they have about your initiative.
Keep Records
Keep thorough records of those who contribute. The easiest way to keep track of your supporters is by creating a list. Physical paper lists are efficient but easily lost.
Send Thank You Cards or Postcards
It's important to thank your supporters. It's a must to send your gratitude to those who have invested in your experience and the mission. Don't let their donation be the end of their involvement.
Thank you cards are a wonderful way to show your appreciation. Take it one step further in the realm of creative thinking and purchase some postcards once you reach your destination.
These are a fun way to get everyone involved a piece of memorabilia from your trip. Be sure to personalize each one to show your care.
Sample for Follow Up
Dear (name of person or family),
I want to express to you my greatest gratitude for your donation. Your donation is more than just a financial investment. You are a part of this mission, and I thank Him for leading you to stand with me.
With your generous contribution, I will be able to reach many people who are in need of hearing His word. My team and I are committed to finding and delivering as many souls as possible.
I want to invite you to follow along with our journey by keeping up with my blog at (link to blog). If you have any additional questions, please reach out to me.
Beyond your financial support, I ask for your support in prayer too. I hope to come back from this with many stories and outlooks to share with you.
Sincerely,
(Your name)
Get Together Your Contact List
The first step is putting together a list of potential supporters. Many different people may be interested in partnering with you. This might include:
Family members
Friends
Church members
Coworkers
School staff
Neighbors
Coaches
Doctors
Local businesses
Try to aim for a list of about 100 people. Not everyone will be able to provide a financial contribution. Tossing a wide net will allow you to harness the most donations possible. Also, you'll be able to get many people involved in one vital thing - prayer.
Looking for Letter Templates to Get Started?
Without a framework, or an example, crafting an appeal or a thank-you message can be cumbersome. That's why we built a complete guide that not only offers 105 letter samples and templates for nearly any situation, but also offers specific guidelines to help.
Download the guide for free!