An All-In-One App for Church Members
Vanco Mobile helps members like you support your church by giving to its missions, connecting with other members and staying up to date on what's happening within the church. Here are just a few of the amazing features you have access to within the Vanco Mobile app:

Online Giving
Use Vanco Mobile for your financial support of the church, just as you did with GivePlus Mobile. You can use it for recurring or one-time contributions and payments. You can log in using your GivePlus Mobile username and password if you already have one or set up your account in minutes.

An Online Church Directory
Vanco Mobile lets you easily connect with others in your congregations using our safe and secure online directory. The directory allows you as a member to create a profile within minutes, and it has multiple privacy settings for your information.

Online Church Group Management
Are you a part of a church group or committee like Bible study and prayer ministries? Now you can communicate with your fellow members within Vanco Mobile. This makes sharing and receiving virtual meeting details notes and groups chats easier.

Private Chat
As a member sometimes you need to have a private conversation with church staff. Talk with your pastor or church staff discreetly in Vanco Mobile.

A Central Hub for Virtual Worship
There are many reasons member attend church virtually. Whatever your reason, you can now feel like you're participating fully from anywhere. Vanco Mobile is your portable church hub. Your church can post online bulletins, sermon notes and Zoom links, and you can access them in the app.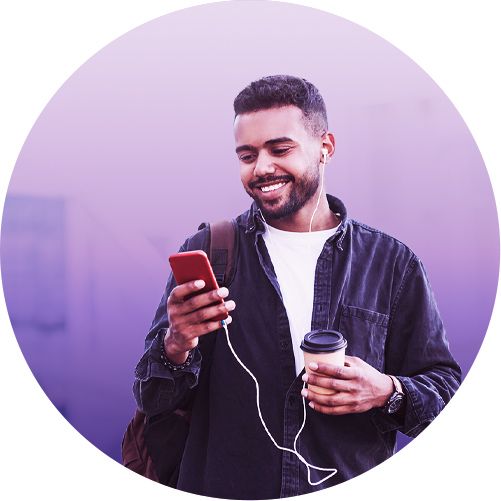 Engaging in your church community with Vanco Mobile is as easy as 1-2-3.
Download the Vanco Mobile app from the Apple App Store or Google Play Store.
Find your church and log in using your GivePlus Mobile username and password. Or set up your user account in minutes.
Give, chat or RSVP to an event!
Church has changed. See how Vanco Mobile helps.
Have questions? We have answers.
Churches across the country use Vanco Mobile for a variety of purposes including…

Virtual Services – Whether you're recording or livestreaming, Vanco Mobile helps churches communicate with members on how to connect to virtual services.
Bible Study – Boost group engagement by letting members attend virtually.
Prayer Groups – Facilitate group prayer outside the church with Vanco Mobile.
Volunteering – Easily manage volunteers for fundraisers, church upkeep, cleaning and more.
Committees – Connect your leadership council, your finance committee and any of your other groups.
Pastor Conversations – Provide another avenue for your members to connect with your pastor or clergy and receive the spiritual guidance they need.

Yes, we're making Vanco Mobile free for all churches and their members. We want churches to remain connected and engaged. This is how we can help, and we're happy to do it.

Ask your church leader or volunteer who handles the church's technology for assistance.