Ways to increase giving this Easter Sunday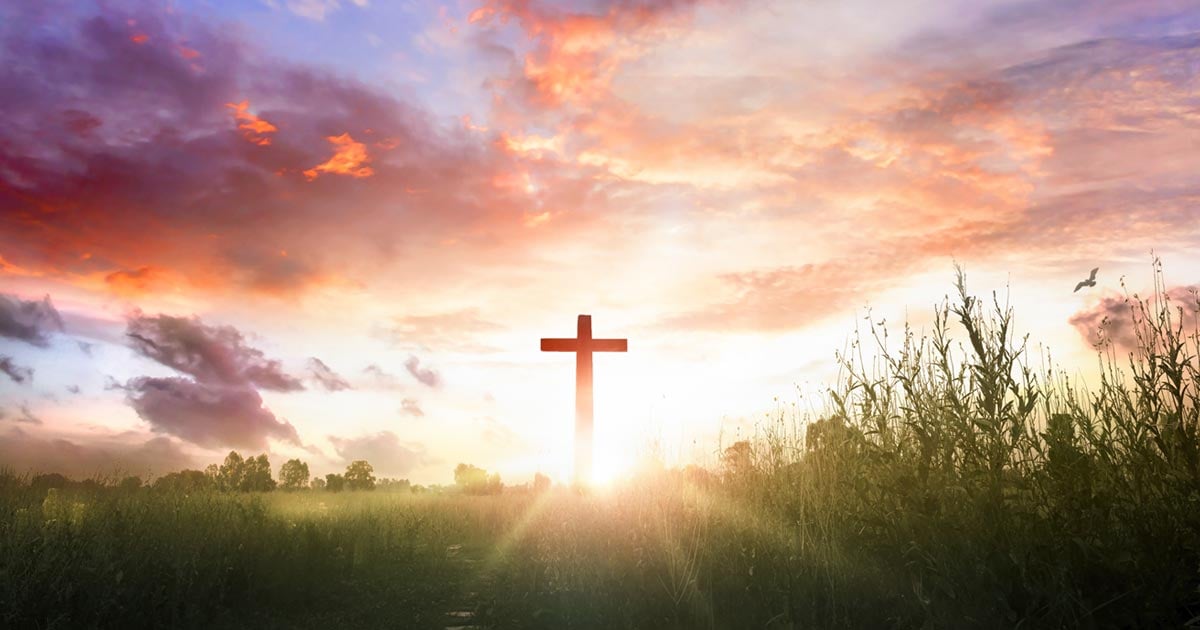 We celebrate this holiday with joy and gratitude, as it has brought hope and love to billions of people over the years. This Easter, many people who don't regularly attend your church services will be present (both virtually and in person). Aside from strengthening your community, the increase in attendance gives you a chance to increase tithes and offerings. But asking for gifts, especially on Easter, can be uncomfortable for anyone, even pastors and clergy. So, we've included six simple guidelines along with our Easter Giving Kit to help you increase tithes and offerings for Easter Sunday. This Easter Giving Kit includes:
6 promotional PowerPoint slides to display on your church monitors or projectors to grow giving.
4 giving messages to include in your church bulletins to help grow Easter offerings.
A bulletin insert to encourage giving via smartphones.
A pew card for online givers to include in the offering plate.
Promotional email copy to encourage members to give on Easter.
A promotional letter to send to your congregation through the mail that will encourage members to give this Easter.
The complete copy of the 6 guidelines to grow Easter offerings and tithes.
A guide to help you set up or improve your virtual ministry.
Get a sneak peek at what's inside by reading our 6 guidelines.
Guideline 1: Make Giving and Virtual Ministry Easier
The way people worship has changed. Churches now need a way to make online worship as dynamic and inclusive as when everyone was in the sanctuary together. That's why we created Vanco Live.
Bring the warmth of your services to online attendees with livestreaming (with the streaming service you already use) giving and member conversation and fellowship.
Broadcasting isn't enough anymore for churches. Vanco Live boosts engagement and is designed for simplicity and quick adoption for everyone.
Guideline 2: Provide a Bit of Inspiration
Your members and visitors will understand and welcome your request for tithes and offerings, but you'll have to do more to inspire them to give. After working with tens of thousands of churches over two decades, one of the biggest mistakes Vanco sees churches make is forgetting to share the good that came from their members' gifts.
Remember, givers are overwhelmed with calls to donate every day. And, though they would like to give to many causes, they simply don't have the resources to donate to each one. That's why churches need to share the good they do. And when it comes to sharing, it's much better to show than to tell.
Don't just tell your congregation about the amount of money you raised or the number of volunteers that participated in a fundraiser. Tell a story of how your church's action helped a local student attend college or how volunteers and dollars ensured local children had backpacks for school.
These human elements give members the feeling they're contributing to something significant with their tithes and offerings.
Guideline 3: Express Your Gratitude
We all know when we receive a gift of any kind, we should express our gratitude.
When members and visitors volunteer to help with fundraising or offer money, it's important to give thanks. Don't simply rely on a collective "thank you" announced to the entire congregation from the pulpit. Go the extra distance. Provide handwritten thank you notes or cards to your volunteers and donors. Or be creative with your thanks. For instance, you could show a video of your clergy expressing thanks and calling out members by name. Whatever you do, make it personal and always show them the good their donations helped achieve.
Guideline 4: Make Giving Easy.
Church attendance spikes around the holidays, especially Easter and Christmas. Many of these visitors are coming home for the holidays or aren't regular attendees. They also might not have cash on them (A US Bank survey shows that many Americans carry less than $50 on them)1 and even fewer people carry checks. According to the Federal Reserve, the use of paper checks has dropped 50% in the last 15 years.
At Vanco, we've seen the trend of churches growing giving by offering simplified giving methods that use electronic methods rather than paper. In fact, we found 90% of Vanco clients that are growing donations by more than 10% year-over-year also offer members and visitors the option to give by credit or debit card (See the rest of our data in our Churchgoer Giving Study). Churches that use these online giving tools are well prepared to accept gifts during holiday attendance increases.
Giving works the other way, too. Having a method for people to give online with a text or on a mobile app makes giving simple for attendees who feel passionately about your church's mission but find themselves unable to attend due to distance or time constraints.
Guideline 5: Follow Up
According to a Pew Research Center report, Google searches for the word "church" spike during the Easter season. This is because there are many infrequent churchgoers. These people may have attended your church in the past and are refreshing their memories on the times of your Sunday services. Or they may be individuals who have never attended before.
Whatever the case may be, these folks offer your church the chance to grow its membership. That's why when new faces appear during the season of Lent up through Easter Sunday, your church needs to make them feel welcome.
One technique churches use to greet members and visitors is a connect card (here's a good example). Church connection cards are cards new visitors fill out when visiting or joining your church. These cards can be printed out or online. To do them online, you can use a simple QR code placed in your bulletin. You can use a free QR code generator like this.
No matter what information you gather with your connect cards, be sure to follow up on newcomer visits with a call, letter or email message quickly.
Guideline 6: Feature Recurring Giving
Not every member or visitor may be able to attend your services regularly. Work and family obligations often get in the way, but that doesn't mean members aren't invested in your mission. Give them a chance to easily support your church by letting them contribute their tithes and offerings through recurring giving.
Your pews will be full during Easter Services so it's the perfect time to mention the online and recurring giving options your church has. Not only does online and recurring giving help you by streamlining your admin process, but it can also help your churchgoers! By donating at regular intervals, their gifts will continue to come to your church even when they aren't able to attend.