Why United Methodist congregations love Vanco
Increase giving
Congregations experience a 26% increase in donations after launching Vanco.
Easy to manage
Easy integrations with more than 60 of the most popular congregations management software systems.

Exceptional service
Outstanding U.S.-based support with nearly zero hold time.
"Thank you for providing such a great service. It is secure, easy to use and beneficial to our church. I would highly recommend Vanco to all our fellow United Methodist Churches."
— Burlington United Methodist Church, Burlington, WI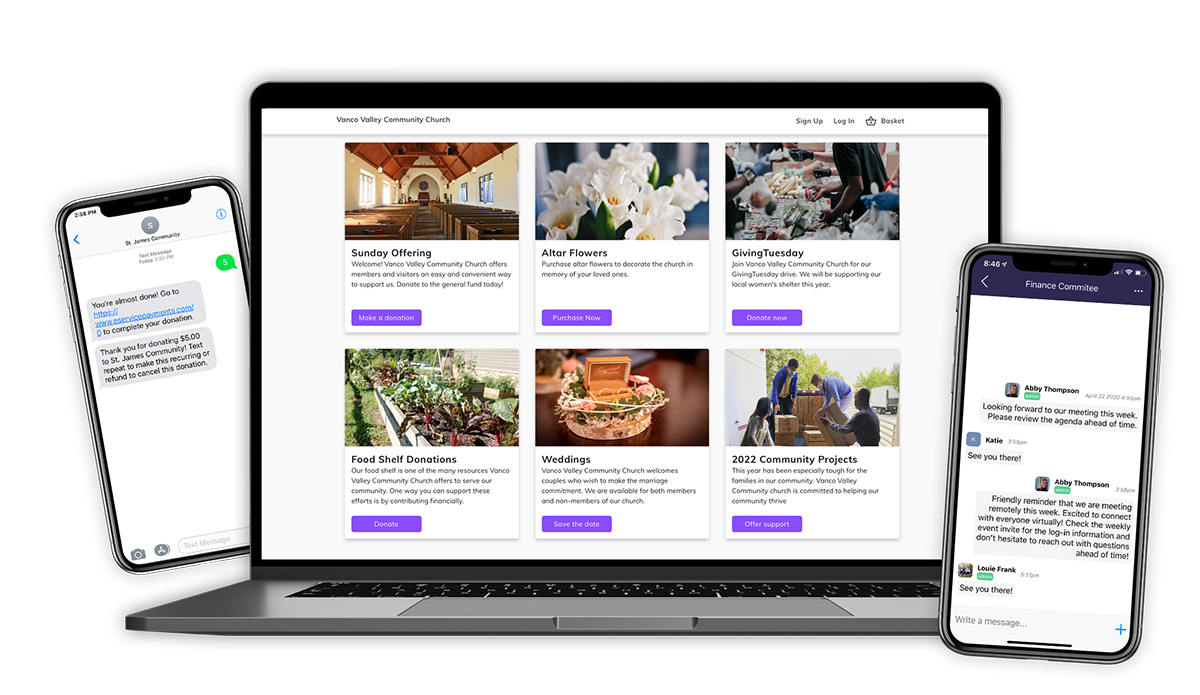 Request a demo with a giving expert.
See how easy online donations are with Vanco.