Vanco Events:
Online ticketing made easy
Easily build events to start selling tickets online for concerts, plays, athletics games and tournaments, fundraisers and more. Simplify event ticketing for your schools with Vanco Events.
Online ticketing for all school events
Vanco Events was specifically built for schools: meaning it's simple for staff and volunteers to manage, and even easier for families to buy tickets.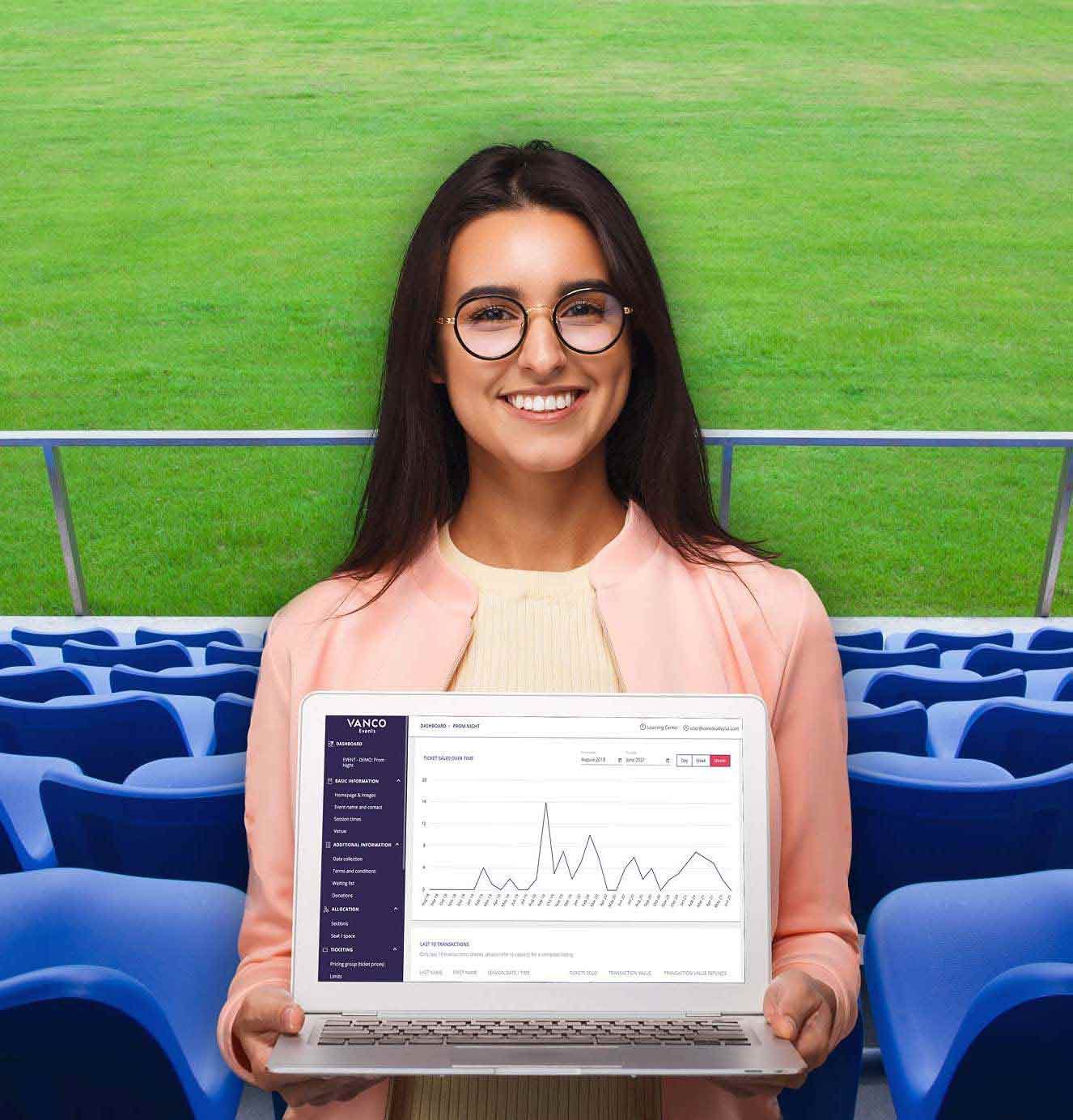 Why do schools choose Vanco Events?
Create events with ease
Create an event in minutes using our simple templates, or build one from scratch.
Customize seating charts
Create custom reserved seating charts, charge by arena section, or stick with General Admission.
Promote your events
Share links on social, in school newsletters, and even print event QR codes on posters.
Track ticket sales & attendance
View ticket sales and event attendance in real-time with Vanco Events' easy-to-access reports.
Free for free events
Vanco Events is completely free to use for free events. And with no monthly fee, it's budget-friendly for paid events.
Schedule a Vanco Events Demo