[Bloomington, Minnesota] – Vanco, a leading provider for online giving, announced today its partnership with OurChurch.Com, a leading provider of custom design, web hosting, and marketing solutions for churches and faith-based organizations, to offer their customers an exclusive online giving platform.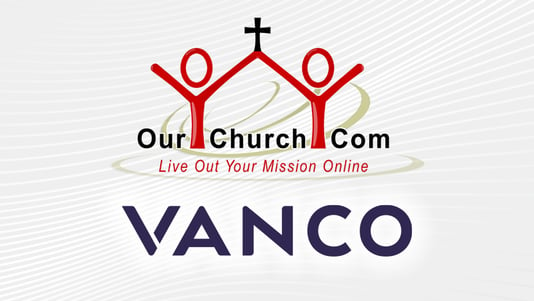 Through this partnership, OurChurch.Com customers will have access to Vanco's advanced online giving tools, including mobile giving, text-to-give and recurring giving options, all of which will be seamlessly integrated into OurChurch.Com's web hosting and design solutions.
"We are excited to partner with OurChurch.Com and bring our online giving solutions to even more churches and faith-based organizations," said Dan Gretz, Vice President of Partnerships at Vanco. "OurChurch.Com has a strong reputation for providing exceptional web hosting and design solutions, and we look forward to working together to help organizations better serve their communities."
"OurChurch.Com is thrilled to partner with Vanco to provide our customers with the best online giving solutions available," said Paul Steinbrueck co-founder of OurChurch.Com. "As churches and faith-based organizations continue to shift towards digital giving, we are committed to providing our customers with innovative tools that make giving easy and secure."
Vanco's secure online giving solutions have been trusted by churches and non-profit organizations for over 20 years, and the company is proud to expand its reach through this partnership with OurChurch.Com's nearly 1000 customers!
For more information about OurChurch.Com's partnership with Vanco and its online giving solutions, please visit https://www.vancopayments.com/