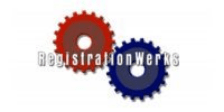 For anything to be stress-free, you need to be organized going in. You want to ask yourself, what could you have done better?
It is difficult to prepare for school age childcare registration. We put together 10 steps to make your registration process as easy as possible.
10 SACC Registration Tips
Prepare: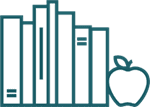 Step 1: Identify Individuals who will oversee school age childcare (SACC) registration
It always helps to have enough staff members assisting with registration so the process does not fall behind. You want to make sure these individuals are familiar with the registration process and can answer new parent's questions confidently. In addition, you can provide parents with direct contact information to them, eliminating the number of transfers.
Step 2: Determine how will you be collecting registration
Collecting registration materials such as forms and cash by hand can be time-consuming. It is inconvenient for both staff and parents. Try processing these items with an online registration system. Programs that can collect custom registration forms, payments, and provide you with robust reporting tools keeps you organized to save time. Consider using a SACC registration system like RegistrationWerks.
Step 3: Educate parents
With any registration, the same questions come up. How can I register my child for SACC? Do you offer before school care, after school care, or both? Provide a document that answers common questions about your schools specific SACC program to help reduce the amount of phone calls and emails.
Step 4: Offer customization options for parents:
Is your school going to offer different scheduling options for parents to choose from? By offering these options you're providing flexibility to parents so they can make the best decision for their child.
Promote: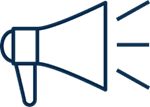 Step 5: Spread the word
Parents won't know to sign their child up for childcare without promotional materials. Get the word out about SACC through newsletters, take-home flyers, emails to parents, or even social media posts on your district's Facebook page. Most online payment processors, like RegistrationWerks, offer some guidance when it comes to promoting your registration. Do not be afraid to reach out for help.
Step 6: Set a clear deadline:
Promote the deadline so parents are sure to get their registration in on time. If you are offering custom due dates, make sure parents know when they are. The sooner you receive the registration forms, the sooner you can begin finalizing the other details.
Processing Online: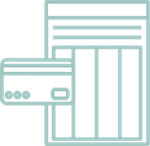 Step 7: Manage waitlists and rosters
Being able to easily keep an eye on waitlists can help indicate that you might need to hire more staff members. It will also help you if a parent calls to ask if they can register their child for afterschool care. You can do a quick search instead of having to shuffle through papers, saving you time.
Step 8: Invoice Online
Parents like to keep track of how much they spend on childcare. With software programs, you can send receipts to them with only a few clicks. This allows them to keep up to date payment history for simplified tax statements.
Step 9: Simplify Payment Tracking
Keeping track of each child's account is a time-consuming task. Look for efficient methods that allow you to track who has paid and the method of payment, resulting in you saving time.
Step 10: Stay on top of Reconciliation
No one enjoys reconciliation because it is time-consuming. You have other things you could be working on. Some payment processors, like RegistrationWerks with RevTrak, help you to reconcile in 10-minutes or less. Find a program with robust reporting tools that meet your needs. This frees up your time to focus on other important tasks.