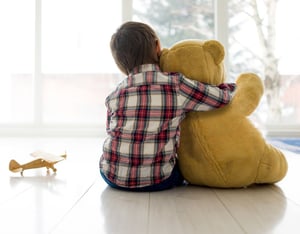 Running any child care facility, from after-school programs to daycare, requires the support of a powerful software system. Many child care programs are making the switch to child care management software to alleviate the pain of working within outdated systems that aren't designed to handle the operations of a child care facility.
What to Look for in Child Care Administration Software
However, high-quality child care management software isn't easy to find among the sea of competition. The best child care software for your business depends on your unique circumstance. You'll need to determine the goals and needs of your child care program. Once you've done that, you can compare different child care management software options to find the one that works best for your program.
Not all child care administration software is created equally, but the best child software has all the basic features you need to run your daycare successfully. Not sure what these features are? Here's a breakdown of the top eight essential features of child care management software and why you need them for your daycare.
1. Record-Keeping
Child care facilities handle tons of records. A top-notch child care software should contain features that enable you to keep and manage records and data easily. Emphasis on easily. Don't waste time manually entering tons of data at once. The software you choose should have features that streamline the record-keeping process and provide access to each record from wherever you are, whenever you want them.
2. Cloud Backup Support
There's a lot of debate about cloud-integration, but it's an important feature for any business needing to keep records. Child care facilities have to handle records that span from vaccination records to tax records. Losing any of these essential documents can lead to headaches for families and staff. That's why it's crucial to have a fail-safe to ensure all your records are safe.
Any platform you're seriously considering should support cloud backup, which ensures your data stays safe, even in the event of a natural disaster, system failure or outage.
3. Advanced Scheduling
A daycare's schedule is its backbone. From field trips to daily operations, the schedule ensures that everything runs smoothly. However, that's not to say the schedule is ironclad. Sometimes events need to be rescheduled. Other times, circumstances change, and an entire day's schedule needs to be amended quickly. Moreover, multiple schedules need to be maintained, including inventory checks, food delivery, staff vacations, school district schedules and more.
In short, your child care software needs to have powerful scheduling capabilities that can handle the schedule changes your daycare needs. Consider a platform that includes support for multiple calendars, Google or Apple calendar integration and reliable syncing.
4. Billing and Payment Capabilities
Whether it's splitting a bill with friends at dinner or contactless payments at the grocery store, mobile payments are becoming increasingly common. Within the current pandemic, mobile payments are also becoming increasingly necessary as a safety precaution. If your daycare has adopted new procedures that emphasize safety and limiting the spread of the novel virus, then mobile billing and payment should be a part of your strategy.
Many child care software systems offer some form of online bill pay. Not only is this more convenient for parents, but it helps maximize on-time payments by sending pre-scheduled reminders and late payment warnings. The platform should also support billable hour tracking for staff.
5. A Smartphone Application
Over 81% of the American adult population owns a smartphone, according to recent data. When it comes to communication, cell phones are often the best way to reach people. This is true for the families of your students and staff members. Having a smartphone application that enables families and staff to access pertinent information about daycare operations and acts as an avenue of communication is crucial.
More importantly, a smartphone application for your child care facility is practical and convenient. Families can pay bills on the go, get reminders about upcoming payments, view their account information and even check attendance records. An application that supports cloud integration can give families access to real-time information to ensure everyone is on the same page.
6. Communication Tools
Generally, families and staff need to communicate frequently. Whether it's a reminder to bring in an extra set of clothing for your child or reporting a medical emergency. Having a reliable line of communication with families is vital to both safety and efficiency. Typically, email or phone calls are used as the primary method of communication. However, many parents can't take a phone call during work hours and emails can get lost in a cluttered inbox.
The child care management software you choose should be able to support multiple modes of communication. This enables parents to choose their preferred method of communication, making it more likely that they'll receive and respond to any messages. SMS messaging, in-app chat and push notifications are most common.
7. Excellent Customer Support
The advantage of technology's ever-evolving nature is that there are always new features and upgrades being added to software platforms, so they're rarely out of date. Unfortunately, there are times when these upgrades can lead to technical difficulties on the customer's end. Unless your child care facility has its own IT department, you'll need to get in touch with customer service reps.
Running a child care facility means always being on the go and ready to jump in when needed. It's impossible to do that if you're spending hours on the phone trying to get in touch with customer support to troubleshoot your issue. Be sure to research a software system's customer service offerings. Check reviews and be wary of any platform that boasts multiple reports of poor customer service. Look for software that features an online customer service portal/help center, online chat with customer service representatives and telephony customer service.
8. Cost-Effectiveness
The child care software you choose should be multi-functional, but it should also be cost-effective. Before making a final decision, it's crucial to research the software's pricing model, and whether it will work with your budget. Many child care software programs operate on a tiered per-user pricing model. Generally, you pay for each user that will have an account. The cost may be collected at a discounted rate for a one-time annual purchase or paid monthly at a higher rate.
Additionally, you'll need to consider child care management software packages. Some software is priced by tiered packages, from a basic package offering limited features at the lowest price to an ultimate package with all features available at the highest price. When creating a list of child care software contenders, you'll need to consider:
Upfront and monthly cost.
Package options.
How many users profiles you'll need.
These considerations will help you choose a child care software that best suits your needs and your budget.
Key Takeaways
Choosing the right child care management software can be challenging, especially considering the plethora of available options. However, it's crucial to dedicate time to conducting research and making comparisons before making a final decision. This will ensure your child care facility benefits from a child care management software that streamlines and simplifies every aspect of the administrative side of things.
Vanco's Smartcare software has got you covered.
The ultimate child care management tool, Vanco's Smartcare platform is designed with child care management in mind. It's capable of handling everything from communicating with parents to tracking child-monitor ratios. In short, it's everything you need in a single comprehensive platform.
Discover what Vanco's Smartcare platform can do for you and your child care business. Request a demo today!
Discover the Secrets to Simpler Child Care Program Management!
Download our free eBook with expert tips that will not only help you improve your child care program, but show you how to simplify its management, so you and your team can enjoy a much needed breather.