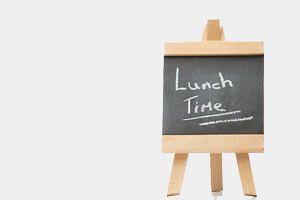 During the school year, nearly 100,000 schools serve hot lunches to over 29 million students. And over 20 million of these meals are either free or reduced-price lunches, which many students from low-income families have come to depend on.
This year, schools across the U.S. find themselves in a difficult situation. It's back to school time, and students are either returning to the classroom or getting ready to start virtual school.
These schools need a way to provide the hot lunches that many students rely on while keeping their students safe and minimizing the spread of COVID-19. Achieving this is no small feat, and it's uncharted water for everyone involved.
How to Choose the Right School Lunch Software Program
Right now, providing a hot lunch program that keeps students safe is a top priority for schools. And the best way to do this is by finding the right school lunch system.
Listed below are eight things school administrators should look for in a school lunch software program.
1. Intuitive and easy to learn
Cafeteria staff have a lot to handle come lunchtime, so they need a POS system that's intuitive and easy to use. Staff members of all ages should be able to navigate the software, no matter how "tech-savvy" they consider themselves.
The software should be easy to navigate, have a touchscreen interface, and allow cashiers to look up things like student history with ease. And cashiers should be able to easily add a la carte items for faster checkout.
Of course, it's only a matter of when (not if) some kind of issue arises. That's why you want to partner with a company that provides U.S.-based support and can quickly assess and help your school resolve any problems with the software.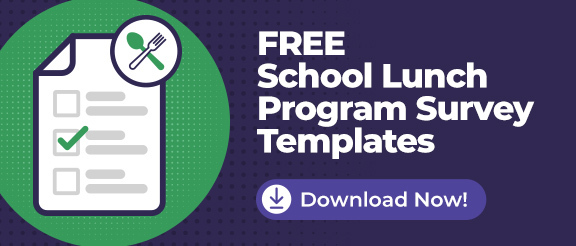 2. Fast and reliable service
One of the biggest challenges for school administrators is finding a way to avoid crowding and large groups of kids. Reducing crowding at school is hard to do, especially at lunchtime, when everyone is lined up to get their food.
The right school lunch system will make it easier to move students quickly through the lunch line. An intuitive POS system will allow students to pay quickly, so the line keeps moving, and there are no holdups.
You can also provide digital menu boards for students, so they can decide what to order before reaching the front of the line. A digital menu board will make it easier for students to quickly choose their food instead of pausing to think once they get to the lunch counter.
3. Multiple payment options
POS systems need to accept multiple forms of payment for school lunches. The system should accept credit cards, debit cards, and ACH payments.
And the right POS system will keep student payment information safe and won't save personal data. Plus, it's very important that schools have a way to accept contactless payments from students.
RFID technology allows students to pay for their meals by scanning a card. Older students can store these cards on their smartphone in a digital wallet.
4. Lets students pre-order meals
One of the best ways to speed up the hot lunch line is to allow students to order ahead of time. Families can place their lunch order the night before or at the beginning of the week, and the staff can have the meals ready and waiting when students arrive for lunch. Pre-ordering will shorten the line for the other students who didn't pre-order their food.
And increasingly, many schools are choosing to forgo the cafeteria experience altogether and have students eat in their classroom. Pre-ordering hot lunches ahead of time can make this a smoother transition as well.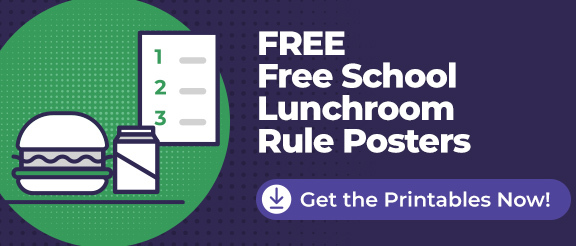 5. Online access for families
Your POS system should come with an online portal where parents can easily access their child's school lunch account. The right school lunch software system will allow parents to put money on their child's account, pre-order meals and see their transaction history. They should also be able to set spending limits and specify any food restrictions.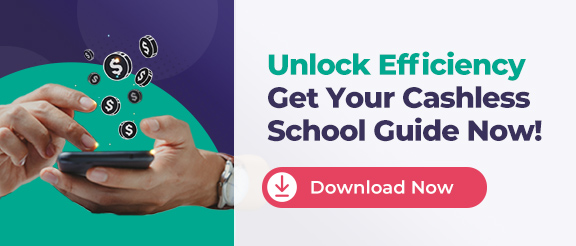 6. Easy to clean and sanitize
Your school's POS system should be as contactless as possible, but it should also be easy to clean and sanitize. Proper cleaning procedures are essential to limiting the spread of COVID-19.
You should be able to easily wipe down high-touch POS systems with a Clorox disinfectant wipe. You can wipe down these systems at the beginning of each lunch shift, and as often as the CDC recommends and your school's requirements specify.
One of the most critical features of any school lunch software program is the ability to manage free and reduced lunch plans. The right POS system will take applications and calculate a student's eligibility.
It will also allow you to easily change a student's status and track when a student makes a purchase. And your POS system should keep this information confidential, so there's nothing to cause students to feel embarrassed or put on the spot at checkout.
When your POS system manages free and reduced lunch plans, you'll be able to keep an accurate record of everyone who is eligible and involved in the program. These kinds of records will allow your school to maximize your reimbursements and allow as many students as possible to participate in this vital program.

8. Reporting features
And finally, your school lunch software program should provide easy reporting features. Having the right reports automatically generated for you will save staff and administrators hours of valuable time. The right POS system will show you total meal counts and allow you to complete federal and state reimbursement reports.
Bottom Line
Upgrading to a school lunch software program is a significant investment, but it's one of the most important investments your school can make right now. You need to have a way to safely give kids access to hot lunches while reducing the spread of COVID-19 to both students and staff members.
That's why you should consider partnering with a company like Vanco Education. We have more than 20 years of experience working with schools like yours and have worked with public, private and charter schools.
Contact us today to learn more, and to request a demo of our software.

Don't spend thousands of dollars and countless hours on the wrong choice. Save yourself a lot of headaches by making an informed decision for your school. Download our free guide to get the questions you need to ask before making this critical decision.