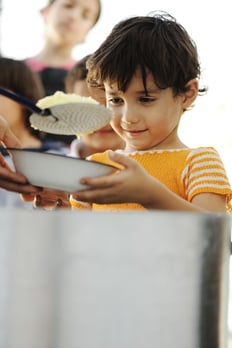 It's been some time since schools have welcomed students back for back for face-to-face learning. However, COVID has only added to the list of challenges surrounding school lunches. Schools have had to adjust many of their daily procedures and routines to allow for things like social distancing and proper cleaning procedures.
All of these additional responsibilities has added strain on the already stressed school staff. With burnout high among staff, it's important schools are on the lookout for a solution.
One of the easiest ways to simplify school lunches is with technology, specifically, a school lunch ordering system. If you don't know what a school lunch ordering system is, that's okay. We explain what this system is and the eight reasons why schools can't live without them.
Top Benefits of School Lunch Ordering Software
A streamlined school lunch online ordering system will save your staff time and ensure students receive their meals in a safe and efficient manner. Let's look at eight reasons schools need a school lunch online ordering system.
1. It's more convenient for families
When you implement a school lunch ordering system, parents can access their child's account through an online portal. This online portal makes it easier and more convenient for everyone involved.
Parents can see what the lunch options are for the coming week, which makes it easier to plan ahead. They can log in when it's convenient for them and even pre-order meals.
And it's easy to add money to their child's online lunch account. Plus, they can set up automatic payment reminders when the account balance gets low.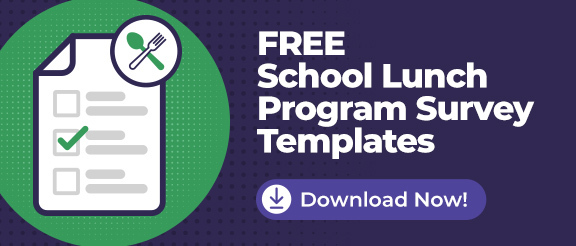 2. Parents can monitor student accounts
Once kids are in school, many parents start to feel like they don't really know what's going on. That's why one of the biggest benefits of a school lunch ordering system is the added transparency it provides parents.
Parents can log into the online portal and quickly see what kinds of meals their child is eating on a daily basis. They can also access a list of their transaction history, and add spending limits to their child's account.
Plus, many kids have dietary restrictions due to allergies and cultural or religious preferences. Parents can easily update this information in their student's online lunch portal.
3. Increases hot lunch participation
The NSLP provides free or reduced price lunches to over 29 million kids on a daily basis. So it's important that schools have a lunch ordering system that allows as many kids to participate as possible.
The right lunch ordering system will make it easier for students to sign up. It will also make it easier for kids to sign up for free or reduced lunch plans.
4. Improves cafeteria management
The right software will not only make it easier for families to manage student lunches, but it will save your staff time. The right lunch ordering system will connect to your menu and make inventory management easier.
Plus, the right service will be easily customizable, so staff members can manage student orders. And the software should be intuitive and easy to use so all staff members can navigate it.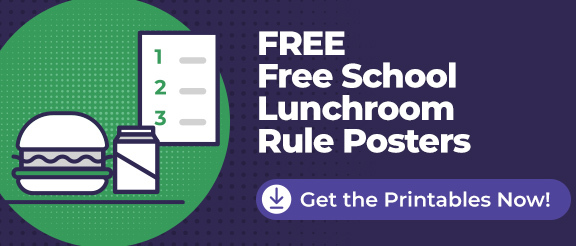 5. Students spend less time waiting in line
A lunch ordering system makes it easier to reduce bottlenecks and move kids quickly through the lunch line. And an intuitive POS system allows cashiers to ring students up quickly and make the lunch line move faster.
You can also do this by using digital menu boards so students can choose what they want to eat while they're waiting in line. That way, they won't have to spend time deciding once they reach the counter.
6. Secure online payments
Online school lunch payments are one of the best ways to speed up the lunch ordering process. But if you want parents to embrace the online portal, they need to know their payment information is secure.
In addition to choosing a system that is flexible, you also want to choose one that's secure. Make sure that any system you select uses a payment processor that's PCI compliant.
7. Mobile responsive
The days of having kids pay for their school lunches with cash or a check are over. But if you want to fully utilize online payments, then you need a payment processor that's mobile responsive.
Most parents will update their child's account while they are on their phone and on the go. Choosing a lunch order system that allows for in-app purchases and is mobile responsive will ensure maximum participation levels.

8. Makes social distancing easier
Thanks to school lunch ordering software, kids won't have to spend time waiting in line for their lunch. Cutting down on time spent in line is crucial because it helps schools maintain the proper social distancing procedures recommended by the CDC.
One of the ways it does this is by allowing parents to pre-order meals for their kids. At the beginning of the week, parents can see an updated list of the upcoming school lunches. They can then place their orders ahead of time.
Pre-ordering allows staff to prepare these meals ahead of time, so they are waiting for students when they come to the cafeteria. Students can either pick up their meals, or staff members can deliver them directly to the classrooms. This will help prevent overcrowding in the cafeteria.
Bottom Line
Schools are facing many challenges right now, and there are no easy answers. All you can do is move forward one step at a time, and navigate each hurdle as it comes.
Fortunately, by adopting the right lunch ordering software, schools can dramatically improve how they manage mealtimes. By utilizing online payments and having parents pre-order their child's meals, schools can effectively implement social distancing guidelines.
This will keep students and staff members safe, and ensure that schools can remain open for the kids who need in-person learning.
Need Help Choosing a Lunch Ordering System?
Don't spend thousands of dollars and countless hours on the wrong choice. Save yourself a lot of headaches by making an informed decision for your school. Download our free guide to get the questions you need to ask before making this critical decision.