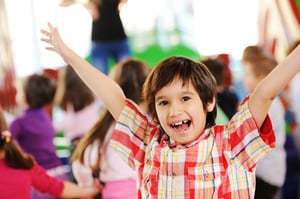 Managing a single child care facility within a K-12 school district is a significant challenge in its own right. The task requires a major investment of time and energy and the skill to keep everything running at a high level and coordinated with the school schedule. However, when managing multiple child care facilities within the same district, the challenge becomes exponentially more difficult.
The biggest challenge of managing multiple child care facilities is maintaining and fostering a high standard across all facilities through effective coordination. This can be difficult to manage without clear standards, effective collaboration, and a powerful management system. Although it's an investment of valuable resources, successfully managing multiple child care facilities within a school district is an essential service that benefits families, students and staff.
Here's everything you need to know about how to manage child care facilities expertly.
What Makes a Child Care Facility Successful?
There are several factors that impact a child care program's success, not only as a business but as a provider of an essential service. Daycare providers ensure that families have child care options when work schedules or other commitments make it impossible for a child's family to provide the care themselves. This is especially true for families with school-age children that need care before and after school.
Like schools, daycare facilities are responsible for providing safety, structure and well-trained staff. Child care facilities must prioritize these key elements of child care above anything else. Here's how you can ensure that you succeed in providing exceptional care in each of your district's child care facilities.
Safety
Caring for someone's child is a major responsibility, regardless of the situation. The modern school setting can act as a guide for child care directors. Child care professionals know, of course, that children should never be left without supervision, and monitoring should be done at the lowest possible monitor-to-student ratio.
But there are more safety elements to consider. Entry into the facility should be restricted to a set list of staff and those responsible for pick up and drop off. Additionally, fire safety precautions should always be functional, and there should be a set procedure for evacuation in the event of an emergency.
Structure
Children need structure and stability to thrive. A child care facility needs to provide a space in which children can perform activities, learn, play and be active. This is most easily achieved by utilizing a structured schedule with time to do different activities that promote children's well-being, supplying a variety of resources including homework help, toys and games, while also ensuring that children are fed healthy meals.
Staff
The staff within a child care facility are the people who work to protect children's safety and actively provide them with structure. In short, a child care facility's staff is its greatest asset, so it's vital to verify their qualifications. Here are some guidelines that will help to ensure that your staff is only comprised of exceptionally qualified individuals.
Certifications: Staff should be certified in CPR, first aid, giving the Heimlich maneuver, and water-safety. These certifications ensure that staff can maintain safety & administer care in a variety of situations.
Vetting: The vetting process for child care facility staff should be especially thorough. This will ensure that children are not put in the care of negligent, abusive, or otherwise dangerous individuals. Fingerprinting and background checks are a must.
Education: Caring for children in a professional setting requires a specific background or education in child care. There is a range of higher education degrees that would be desirable for any child care facility staff member, including early childhood education, child care, and child psychology degrees. CDA certifications or CCP Certifications are also valuable.
Utilizing a Management System
Managing multiple facilities within a single school district requires perfect coordination and collaboration, both with schools and the facilities themselves. There are simply too many details for a single person to keep track of without the help of technology. Generally, child care directors have the following responsibilities in addition to maintaining excellence in child care:
Supervising and training staff.
Policymaking.
Liaising with families, staff, schools and other organizations.
Budgeting and fund allocation.
Scheduling.
Developing educational programs and keeping up with evolving standards.
Ensuring All Facilities are Clean and Well-Maintained.
With all these tasks and duties, it's essential for a director to manage multiple facilities to utilize a comprehensive administrative system that optimizes child care facility management. A management system is designed to make all the essential tasks of child care management more streamlined by reducing the time it takes to complete them.
However, the most important aspect of an administration system for child care management is that it serves to enhance the service offerings of the child care facility. It is able to achieve this through the following key features:
Record keeping: Student and teacher attendance, inventory monitoring, enrollment, and other vital information for child care facilities should be easily recorded, stored, and accessed by those with clearance. Moreover, data recording should be optimized to reduce the time spent manually inputting it.
Communication platform: Whether you're communicating with parents or your staff, the administrative management system you use should feature a platform that makes it easy for everyone to communicate with one another.
Scheduling: Snow day? Field trip? District schedule change? Regardless of what events you have to plan for, the management software you utilize should have intelligent scheduling capabilities that enable you to make changes as needed and updates across all platforms.
Financial tools: Managing multiple child care facilities means managing multiple budgets, allocate various funds, sending and receiving bills, and handling staff payment. The software you choose should have the functionality and features to allow you to handle a childcare program's financial side.
Choosing the right software for your facilities can be challenging. There are many options out there, and each one promises to make the job of managing child care facilities easier. That said, it's vital to make an informed decision by researching different software and speaking to representatives before making a final decision.
Key Takeaways
Certainly, there is no way for child care providers to plan for every detail of every uncertain thing that will arise for child care providers. However, prioritizing the key elements of child care, safety, structure, and staff, can act as a solid foundation. However, it's the right child care administration software that can help you build on that foundation and manage multiple facilities with ease.
Vanco has partnered with Smartcare to produce a feature-rich child care administration software designed to make child care management simpler. From real-time reporting of essential data to automated billing, Vanco's Smartcare software is an invaluable asset to any child care facility director.
See what Vanco and Smartcare can do for your program today.