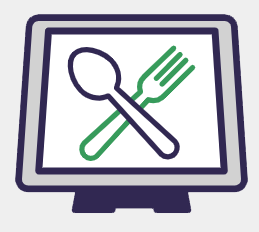 Every year, the National School Lunch Program (NSLP) serves billions of lunches to kids across the country. For children who come from low-income families, the meals they receive at school may be the only balanced meals they'll receive all day.
The NSLP helps a lot of children, but some parents and educators have strongly criticized the program. This article will explain the National School Lunch Programs pros and cons.
What is the National School Lunch Program?
The NSLP is a federally funded meal program for schools, nonprofit private schools and child care centers. It was signed into law by President Truman in 1946.
The goal of the program is to provide nutritionally balanced lunches to kids, either for free or at a reduced cost. The program is designed to be a safeguard for the health and wellbeing of children.
Over seven million kids participated in the NSLP during its first year. And 70 years after the program was first established, more than 30 million kids received lunches thanks to the NSLP.
In order to participate, school lunches must meet certain federal nutrition guidelines. Schools are then reimbursed for these lunches based on the number of meals served.
The Benefits of the National School Lunch Program
For kids who don't get enough to eat at home, the NSLP is a lifesaver. During the school year, they can always count on school lunches for free or at a very reduced price.
Here are some of the other benefits the NSLP has to offer for families:
Helps kids get a better education: It's hard for hungry children to receive a quality education and concentrate in school. Nutrition is foundational to their ability to learn, and school lunches can help fill in the gaps of what many children are missing at home.
Fights childhood hunger: There is still a lot of inequality in the U.S., and many kids are paying the price. Providing free and reduced-cost school lunches can help decrease childhood hunger.
This was especially important during the nationwide shutdowns due to the coronavirus pandemic. The USDA was able to extend the program and allow anyone under the age of 18 to continue receiving meals through the summer. The program was expanded to include meal pickup sites and home delivery options at no additional cost to the parents. This ensured that kids could continue to receive the meals they rely on for their nutritional needs.
Increase overall well-being: When children have their basic nutritional needs met, this increases their overall health and well-being. They are less likely to get sick and miss school days and will be better able to pay attention at school.
Convenient for parents: School lunches are also more convenient for working parents and give them more options. Not having to worry about making their child's lunch every day may seem minor, but it's one thing parents can check off their to-do list.
Improvements to the program: The NSLP is constantly changing as federal leaders look for ways to improve the program. For instance, the USDA

updated the program guidelines

to recommend that schools serve more fruits and vegetables and offer whole grains whenever possible.
Problems With the National School Lunch Program
While it's easy to see the benefits that the NSLP provides, the program has also been subject to controversy and criticism over the years. The program has also struggled to keep up with the increasing demand.
And many people argue that the ingredients in the meals are not very nutritionally balanced and contribute to obesity in kids. Here are some of the biggest disadvantages of the program:
Food quality: One of the biggest criticisms of the NSLP is the quality of the food. Healthier food costs more money to make, so many schools just don't have the funding to improve lunches and meals.
Physically unhealthy children: There's no doubt that any food is better than no food. But studies have shown that students who regularly eat hot lunches are more likely to be overweight and obese as opposed to kids who bring their lunches. And poor nutrition can cause cognitive delays in children.
Cost to taxpayers: The cost of free school lunches can be very expensive since all of the food must be paid for by the taxpayers. And the taxpayers have to pay to administer the program.
Can cause a stigma: For children who receive free or reduced-cost lunches, it's important that this is done in a way that doesn't differentiate them from other kids. Otherwise, this can cause a stigma where those children stand out from their peers and even be subject to bullying.
Potential waste: Because the quality of the ingredients isn't great and many kids don't like hot lunch, there's an inevitable waste with the program. Some kids end up throwing away their food, and many school lunches will ultimately go to waste.
In spite of the USDA updating the NSLP's guidelines, many health experts say they don't go far enough. The updated guidelines still include things like French fries and pizza, and don't put any restrictions on how many servings students can take.
Bottom Line
The primary purpose of the NSLP is to ensure that all kids have access to nutritionally balanced meals while they're at school. Having access to school lunches can help kids perform better in school and fight childhood hunger.
However, there are things that could be improved about the NSLP. A lot of food ends up going to waste, and the quality of the ingredients isn't as high as it could be. Plus, we have a long way to go when it comes to teaching kids to choose healthy food.
But overall, making sure underprivileged children get the food they need should be a top priority for all Americans. The NSLP can help make this a reality, so the benefits of the program outweigh any cons.
If you're interested on how you can streamline your school meal program to fit the NSLP, there is a software that can help. Vanco's POS Software simplifies the process for families to maximize reimbursements, E-rate and Title 1 funding.