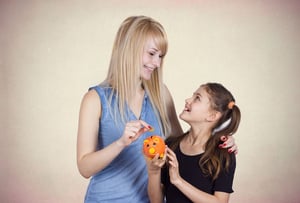 By keeping school lunch debt to a minimum, you do a service to families and your institution.
The United States doesn't have a framework for tracking student lunch debt. For this reason, it's unclear how much unpaid student lunch debt American schools hold. However, the conversation regarding the topic is becoming more prominent as many schools reel from budget cuts.
Aside from the devastating budget cuts schools face, food insecurity has grown throughout the country. Food banks have reported shortages during the pandemic and beyond. This has put even more pressure on schools to combat food insecurity. The increased role of schools in fighting food security will likely grow the amount of unpaid school lunch debt over time.
To learn more about what schools can do about school lunch debt collection, keep reading.
The Grim Reality of School Lunch Debt
It's hard to tell if school lunch debt is growing. It's possible that the problem is simply more noticeable in the wake of shrinking school budgets. Nevertheless, student lunch debt is a problem shared by nearly 60% of America's schools.
In schools across the United States, parents are facing outstanding student lunch debt. As a result, many young learners are left with Graham crackers and milk for lunch.
In Denver, for instance, the school district has a policy in place for when parents can't afford to pay for school lunch. Students can continue to receive up to six dollars' worth of meals for free.
Meals for kindergarten through fifth-grade students cost $2.00. Meanwhile, meals for students in grades eight through six cost $2.25. For grades nine and up, however, lunch costs $2.75.
In elementary school, the six-dollar limit amounts to three lunches. In middle and high school, however, the policy only covers two lunches.
Once students surpass the six-dollar meal allocation, they'll receive an alternative meal. An alternative meal includes milk and a cheese sandwich.
In many cases, however, parents still fail to pay for meals. When this happens, the district will feed the children white milk and Graham crackers.
The policy is stated clearly on the Denver public school system's meal prices webpage. However, the school does make exceptions for students who receive free lunches.
Looking at the Problem Beyond Debt
Only about 25% of students pay full price for school lunches, according to a BBC exposé. That equates to nearly 8 million students.
The rest of the student body qualifies for free and reduced-price meals. Government-funded programs contribute or pay for the meals of millions of students across the United States. The government provides support based on family income.
For the remaining families, there are times when parents cannot make lunch payments. In these cases, some schools have refused to serve their children's meals. Other schools have followed the example of the Denver public school system and served snacks as an alternative.
Some schools have reversed their policy of denying children's meals for lack of payment. For instance, the Rhode Island school district recently reversed its policy of doing just that.
The school believed that the policy promoted "lunch shaming." Administrators felt that the practice embarrassed students whose parents couldn't pay for meals.
The Importance of Keeping the Books Balanced
Currently, many administrators are grappling with how to settle the debt for school lunch. Keeping lunch debt balanced isn't necessarily about profit. The problem is somewhat more complex.
In Denver, for instance, officials expressed that they must follow federal regulations. Those regulations prohibit students who don't qualify for free or reduced lunch from receiving unlimited meals.
Accordingly, the school district must manage the issue in the best way possible. If the school district were to continue feeding children, the act is considered theft under federal guidelines.
For this reason, many students run the risk of going without lunch. This outcome is something that no school administrator wants.
As a result, Denver school officials adopted a policy of providing alternative meals. The meals aren't full meals.
However, they're a better option than allowing students to go a day without eating. For now, milk and Graham crackers are the best solutions that the school can provide.
Denver officials express that they try diligently to reach parents regarding school lunch debt. Also, there are many reasons why parents can't afford to pay for student meals. Nevertheless, the problem continues to go unresolved in many instances.
School officials state that they're doing the best they can. The bottom line is that school administrators must do more to solve the problem.
How Unpaid Lunch Debt Affects Children
Kids need a healthy, balanced meal during the school day. It's not their fault when their school lunch fees go unpaid.
However, alternative meals create another problem. A lunch that consists of milk and Graham crackers is a telltale sign that children's parents have not paid school lunch debt.
In some instances, kids skip lunch for this reason. They're afraid of the stigma associated with the snack. Resultantly, a growing number of schools have turned to school lunch debt charity to cover outstanding balances.
Furthermore, school lunch debt isn't a problem that goes away. Outstanding school lunch carries over to the next year. It also transfers to schools in the same district.
For this reason, many students start the new year under the same circumstances. They receive nothing more than milk and Graham crackers for a midday meal.
Ultimately, it's the children who are penalized for school lunch debt. In a way, it's like they're getting shamed and punished for something over which they have no control.
One Community's Struggle with School Lunch Debt
In Nashville, school officials recently appealed to the public for help with paying for unpaid school lunch debt. Officials there wanted the community to help to put an end to lunch shaming. Accordingly, they compelled residents to help pay off student lunch debt.
A school official urged Metro Nashville Public School officials to list the unpaid lunch balances in the school district. District officials complied. They released an online list of 26 schools.
Each school had unpaid lunch balances of more than $200. In total, the balance of unpaid lunches was close to $68,000.
The school district must find some way to cover this expense. Nashville school officials express that they don't have discretionary funds to cover the balance.
Currently, the district serves mostly low-income students. Many of the students qualify for free or reduced-price meals.
However, the district doesn't have the funding to provide free lunches for all students who qualify. Primarily, school officials worry that a lack of sustenance will impede the student's ability to learn.
How to Pay Off School Lunch Debt
Fortunately, there's a better way to mitigate school lunch debt. You can use technology to increase school lunch participation. By automating free or reduced-price meal enrollment, you can ensure that as many kids as possible participate in meal assistance programs.
An automated system will make it easier for kids to sign up for available meal assistance. It will also allow you to provide online advanced meal ordering.
Ultimately, you can use technology to improve cafeteria management. With the right software, you can make it easier for families to manage student lunches.
Technology can also help to reduce your administrative workload. The right technology solutions are easily customizable.
With automated technology, staff members can manage student orders easily. However, it's important to use an intuitive application that's easy for staff members to learn.
Technology in the cafeteria has another benefit—it will reduce student lines. This benefit is important in a time of social distancing.
With the right technology, your cashiers can move lines faster. In doing so, it can help you to maintain current school safety guidelines.
A centralized management system enables you to do away with a patchwork of software. It will also allow you to accept online payments.
Today, school officials are extremely busy. There's no time for outdated administrative collection tasks. The right technology can end your struggle with multiple platforms and vendors.
By choosing the right technology, you can create a cashless campus. Most importantly, you can free your administrative staff from repetitive manual tasks and payment processing.
Resultantly, you'll find that your staff is free from managing simple accounting tasks, meal payments, registration fees and other basic functions. Furthermore, the right technology can integrate with your existing software.
By updating your technology, you can bring your district together. Moreover, you can simplify the lives of families, students, and staff members.
For example, today's technology offerings can help you to simplify payments. They'll also help you cut down on paperwork.
In many instances, a leading online payment system can reconcile payments in 10 minutes or less. You can use this kind of system to accept online meal account payments. You can also incorporate contactless point-of-sale tools.
Furthermore, you can even use technology to enable families to preorder meals for their children. With the right technology solution, you can make cafeteria management easy.
Benefits of Digitizing School Lunch Payments
Today, the right technology vendor can deliver online payment processing systems that are safe and secure. Online payments are one of the best ways to speed up lunch ordering and reduce student lunch debt. This kind of system can streamline school lunch debt collection considerably.
However, parents must trust your technology. They want to know that their information is secure.
You also need to choose a flexible system. Furthermore, when selecting a payment system, it's important to work with a payment processor that complies with the Payment Card Industry Data Security Standard.
In addition, it's important to choose a technology that works across a range of devices. Cash and check payments are slowly falling out of favor.
Resultantly, it's important to make full use of online payment systems. To accomplish this task, you'll need to work with a vendor that's responsive.
For some parents, the problem isn't if they can pay lunch debt, but how to pay school lunch debt. In many cases, the task gets eclipsed by life's responsibilities. For this reason, it's important to make paying for student lunch as easy as possible.
Today, parents need to do things while they're on the go. Accordingly, it's vital to provide a payment portal that parents can access using their smartphones. By choosing a technology solution that's convenient for parents, you'll ensure maximum participation and decrease student lunch debt.
Choosing a Technology Partner
When searching for a technology partner, it's important to find a vendor that's experienced in providing academic solutions. An experienced vendor can help streamline your operation and provide a strategy for how to pay school lunch debt. More importantly, they'll help to enrich your community.
You should also look for a vendor who can provide you with a range of solutions, from payment to donation processing. These kinds of solutions will enable you to operate more efficiently.
Most importantly, it's critical to find an organization that you can trust. Working with a trusted provider will enable you to simplify daily administration processes, event planning and online transactions. The right vendor will make a world of difference in the way you manage administrative tasks.
Today, most people use credit or debit cards to pay for goods or make donations. For this reason, it's vital to choose a vendor who can provide easy online payment options. Online payment options can help you to increase revenue.
If you're looking for tried-and-true guidelines for choosing a provider, check out this guide, which offers 17 tips to help you choose.