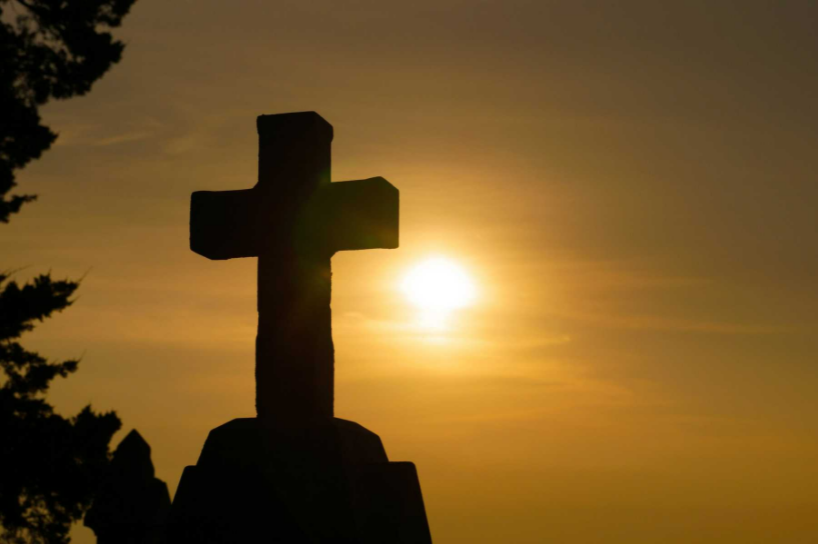 Looking for a church welcome survey template loaded with questions that will give you the insights you need? You've come to the right place. Our team looked through dozens of surveys to come up the the perfect church visitor survey questions to save you time!
Why Use Church Welcome Surveys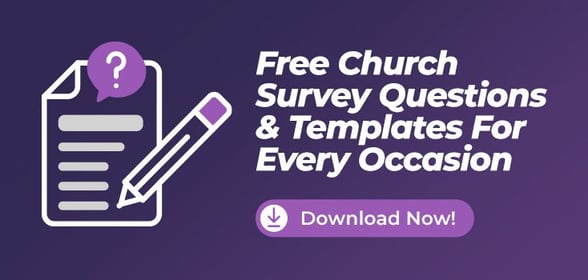 Before we get to the church welcome survey template, let's take a look at why it's important to survey visitors.
Did you know that faith continued to remain strong among churches nationwide, despite the COVID-19 pandemic? Church's efforts to make visitors feel welcome, despite the loneliness of the time, made them a special place for people. Online services and surveys to connect people with the church helped foster this feeling of connectedness.
Having great church visitor survey questions handed out by your church leadership is a great way to make new church members feel welcome from the beginning. Read on to help boost engagement for your church with our Church Welcome Survey.
Church Visitor Survey Questions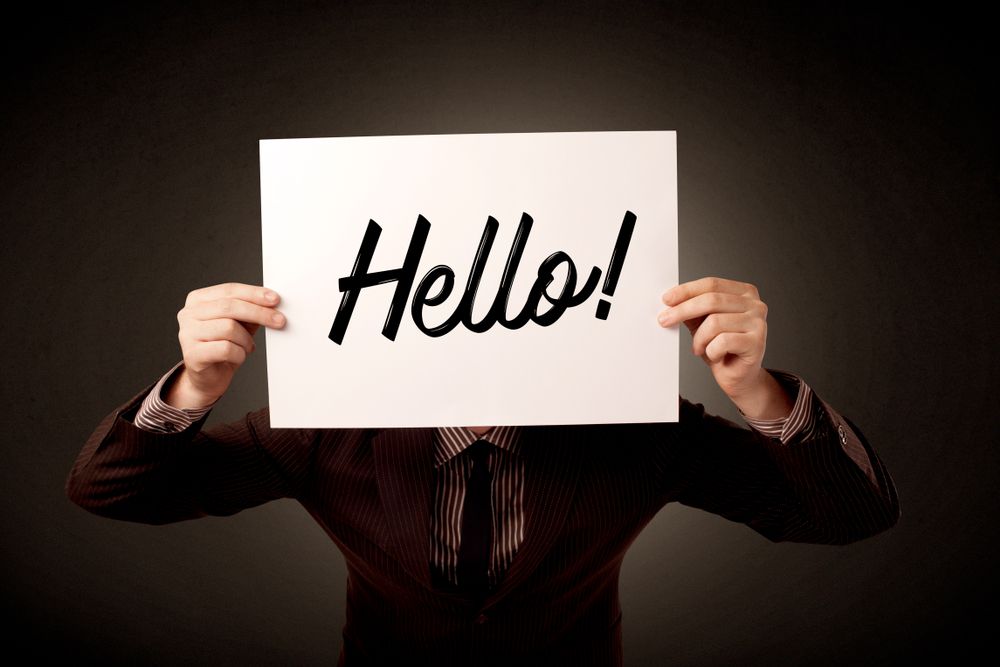 Building a community in your church is crucial to help members feel welcome and continue gaining the support that your church needs.
This template below will offer ideas to include when making a church guest survey. Feel free to use the categories provided and change them accordingly to what you see as the best fit for your church visitors.
Personal Information
Name:
Phone Number:
Email:
Church Location:
Age:
Church Questions
How did you hear about the Church?
Noticed it by driving by

Social Media

Invited by a friend

Internet Search

Other (Please list)



Which Service Did You Attend?
Do you have any children? If so, please list each of their ages. We'd love to help them get involved with our church community.
Your Experience Today
Our hospitality ministry wants to ensure that each of our church visitors feels welcome and included from the moment they walk in the door. Please answer truthfully about how your experience today was.
How did you find the building? Was it easy to find parking with assistance in the parking lot from one of our church volunteers?
Did you feel that there was enough space for new church members to mingle in the foyer, as they were greeted by our church's members?
Were you able to easily spot the guest/ welcome center to connect with our team there?
Were you welcomed as you entered the worship center? Whether you were alone or with other people, did you feel comfortable in finding a seat?
Any suggestions regarding the worship service or your overall experience upon entering the church?
Questions about the building
How did the entry foyer feel as you first walked in?
Uninviting

Overwhelming but interesting

Neutral

Interesting

Inviting



Were you able to easily locate the restrooms?
No, I had to wait until I got home

Eventually, I had to ask multiple people

I could not find it myself but someone walked me there

Yes, after searching for a bit

Yes, it was marked and easy to find



How did you feel about the worship space where the service took place?
It was overcrowded and overwhelming

There were some seats, but I didn't know where to go

Fine, eventually I found a seat

Good, I asked an usher for help, and they walked me over to a space

Excellent- I could see where seats were available and found a spot
Are there any types of church ministry you would like to get involved in?
The music groups (singing or band)

The children's ministry

The church coffee shop

The new member welcoming team

Other (Please List)
Every Church Survey Sample You Could Ever Use

Church surveys are valuable for every church. The feedback you get from these church survey questions provide valuable insights. Unfortunately, building the church survey questions takes time, which you are short on. That's why we built Word Document templates for every church survey you could ever use. All you need to do is download the 18 printable church survey templates, which won't cost you a thing!