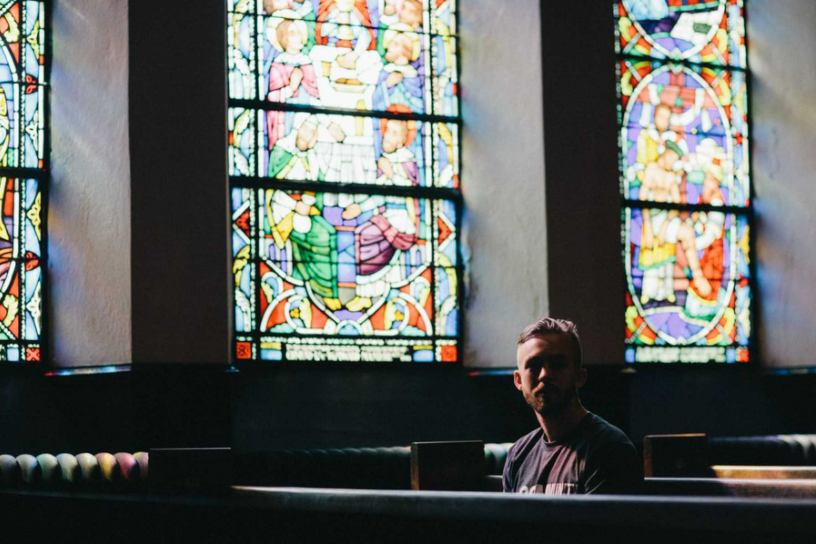 It's important to welcome new church members to the congregation. Not only is it the Christian thing to do, but it helps maintain the longevity of your church. After all, what will happen if all your new members leave after only a few months of membership? Once they respond to a church invitation text message, letter or face-to-face invitation, you want them to feel welcomed and comfortable at your church.
Finding the right actions and words to welcome new church members is key to ensuring a steady stream of newcomers. It's doubly important when you consider new members are likely to be younger, and for most churches, these younger members are hard to come by.
For the first year ever, PEW Research reported that less than half of all Americans are members of a church. A lot of the drop in membership across America comes from young people choosing not to engage in organized religion.
Whoever your new members are, your church likely went through a lot of effort to get them on board. Make sure their commitment sticks. Use the following tips to welcome new church members to the congregation.
Table of Contents
Encourage Current Members to Welcome New Church Members
You don't have to do all of the work on your own. When you're trying to welcome new church members, you can involve other current members.
You can put out a general "call to action" to your entire congregation. Encourage them to welcome new community members or friends to join your church, or at least pay a visit.
People will be more likely to trust friends and community members who are giving them church recommendations. Word-of-mouth is still one of the best ways to market your church.
When it comes to visitors who are already checking out your service, consider asking some of your more "outgoing" members to make an effort to include them.
Place them strategically around the church in areas where visitors are more likely to linger (often in the back). Have them chat with visitors so they feel more welcome.
You want to prove your church is a true community. By enlisting help from your current congregation, you'll show newcomers that they'll be able to form strong bonds there.

Do Community Outreach
When you're still in the process of attracting new members, make sure that you spend time on community outreach. You want to put your name on the map. Sending out a church invitation letter is a good start, but there is more to the process.
Community outreach is a great thing to do when you're trying to show devotion to your faith. You should want to help others. Do that by engaging in charity work and putting together church events for people to mingle.
Sometimes churches can feel exclusive. By holding community events (like free food nights, car washes or even social gatherings), you'll tell potential churchgoers that you're devoted to making your community a better place.
Once people determine that they want to visit your church, get them involved in the outreach projects. Let them know about volunteer opportunities so they can integrate into your community and bond with other churchgoers in your congregation.
Make Your Church Visitor-Friendly
If you have a large church, or even a small church with a tight-knit community, it's common for visitors to feel overwhelmed or intimidated. After all, they're outsiders.
Make your church as visitor-friendly as possible. There are a few ways that you can do this.
First, make sure there's adequate signage and directions. While you should give your newcomers a tour when they arrive, it's best to provide more than enough information for them to navigate the church on their own.
Any information about the church or future events should be easy to find for visitors. Make sure that it's front and center so they don't have to go looking. Visitors who feel confused about the layout of your church are less likely to want to return.
Using Video to Create a Welcoming Atmosphere
An easy way for churches to welcome both visitors and members to their service is by playing a church welcome video loop on their projector. While it's important for churches not to rely solely on welcome videos to greet newcomers, they can be a useful tool, especially when the church welcoming committee is unable to identify newcomers in a crowded setting. Welcome video loops can convey an upbeat welcome to everyone who enters through the doors, and many churches play them with the volume on low while people gather to create a welcoming atmosphere.
If you're wondering where to find videos that are suitable to play during church services, Vanco has created a playlist that your church can use. Take a look and if you find it helpful, please consider subscribing to our YouTube channel for the latest videos. We continue to add new videos churches can use all the time.
Use Video Countdowns
At the heart of a thriving church lies a warm and inviting atmosphere, essential for welcoming new church members and visitors alike. Church countdown videos serve as the elegant solution to this age-old challenge. Each Sunday, these masterfully crafted videos blend striking visuals, soothing melodies, and a ticking timer, cultivating an environment of anticipation and unity. This powerful combination ushers newcomers into a sense of belonging and ensures a seamless transition into the worship service.
Witness for yourself the transformative impact of these remarkable videos. Check out Vanco's church countdown videos. Any church can stream these before services. The videos come in a variety of different increments, including one minute, two minute, five minute, 10 minute, 15 minute, 20 minute and 30 minute. They all use welcoming music and visuals too.
Consider a Church Welcome Letter
A welcome letter is a great way to let visitors know that you're paying attention to them and that you value their presence at your church.
The church membership welcome letter should contain messages of gratitude from the pastor. Let the visitors know why you're happy that they chose your church to visit, even if they haven't fully committed to it yet.
Consider including content about future events, what your church stands for, your overall mission statement, and anything else that you think that a newcomer would need to know. What would you want from a letter if you were visiting a new church?
You can hand this letter to the visitor directly, send it in the mail, or send it via email. Choose a method that makes sense for you and your church.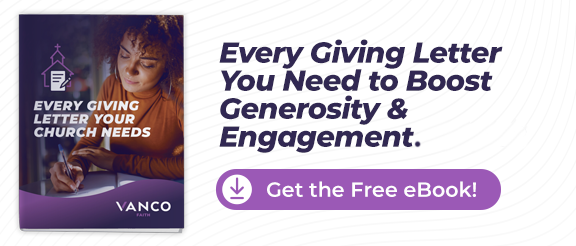 Use Good Website Design Practices
Does you already have a church website? If not, it's time to create one.
Many churches have websites that are old-fashioned and hard to navigate. While it's true that your website shouldn't be your top priority, it's still a priority if you want to attract and welcome new churchgoers.
If you can, use professional website designers to help build an effective and visually appealing site. It should be easy to navigate, and it should have all of the necessary information about your services.
If you offer online services (which is a great idea when it comes to attracting new people), make sure that they're easily accessible from the site's homepage.
Take Advantage of Social Media
Speaking of bringing your church onto the web, never underestimate the importance of social media for churches. Remember, your congregation is a social faith-based community. You want to be able to connect with them (and have them connect with each other) through as many channels as possible!
For churches, Facebook tends to be the most popular platform. You can also use Instagram for younger congregation members. Instagram might be helpful for targeting young families and teenagers.
Young people are comfortable with social media, so these platforms will make you and your church seem more approachable. It will also make it easier for newcomers to find you!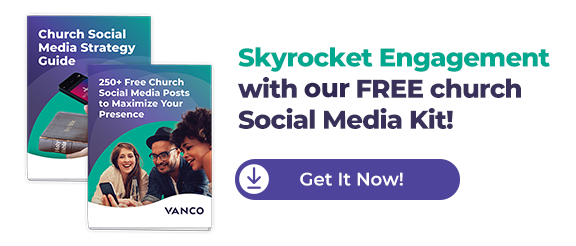 Make Sure Your Church Looks Nice
If you want to welcome new church members to the congregation, remember that appearances matter much more than you might think. Appearances aren't everything when it comes to your church, but you should still try to keep it in good condition if you want your visitors to feel as welcome as possible.
Whether your church is old or new, make sure that it's well-maintained. Everything should be tidy and well-designed.
It's a good idea to hire professional cleaners for deep cleaning sessions at least once per month. You don't want to keep any allergens trapped inside your church!
Give a Brief Tour
When you have new visitors, even if they haven't committed to your church yet, make sure to give them the grand tour! Either the pastor or a member of the welcoming committee can do this.
Visitors should be able to remember where everything is by the end of the tour (though it doesn't hurt to give them a map or guide if your church is large). Instead of just walking by each room, consider taking them inside.
Where does the church do youth group? Is there an area for children? Is there a private meeting area?
Go over everything with your visitors so they can feel comfortable at your church.
Get to Know New Visitors
Do everything in your power to get to know your visitors if you want them to return. Again, it's important that they feel like part of your community.
If you notice new people, don't call them out publicly. Instead, consider walking up to them before or after the service and asking them their names. Consider asking about their interests and if they've been introduced to anyone else in the church.
Even just remembering someone's name can make a huge difference. Use their name the next time you see them. This will let them know that you value them!
Prepare Visitor Packets
If you're looking to welcome new church members, you shouldn't overlook one of the most essential tools at your disposal. Visitor packets are fantastic for making people feel welcome without putting them on the spot. Have packets available near the entrance of the church and have a greeter pass them out to newcomers.
So what should the packets for visitors contain?
The packet should include things like times for services, the name of the pastor, prominent groups and meetings, church events, services the church offers and a variety of other details.
If the church has a youth group or daycare, make sure to include these things. If your church is involved with a specific charity, mention how the newcomer could get involved.
If the newcomer has a child, you can also include a children's packet. This can include church-related puzzles and coloring pages to keep the child happy during services.

Follow-Up With Visitors
After your service, consider following up with new visitors. Ask them about their experience and let them know that you enjoyed having them at your service. You can send a church newsletter or even a small gift to let them see your appreciation.
Let them know about upcoming events, even if they're not sure that they're ready to join. Consider connecting them with other members of the community, but don't to apply too much pressure.
Make a Good First Impression
To welcome new church members, you'll need to make a good first impression. From the time that they first see information about your church, they should feel curious and welcome.
Your first impression is everything. It can take moments for visitors to decide whether or not they want to make your church into their new church home. Make them feel as comfortable as possible.
Words to Welcome New Church Members: Four Sample Speeches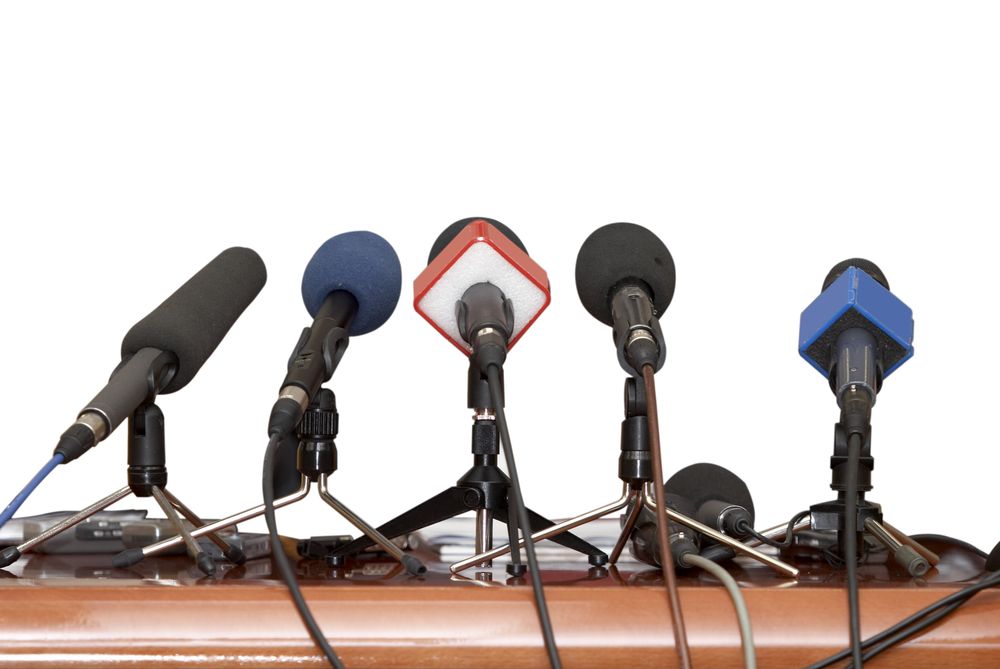 The word choice you use to welcome new members matters. People can easily be put off by the slightest phrase. That's what makes greeting new members so difficult.
Get the inspiration you need to find the right words to welcome new church members. Use these five sample speeches to welcome them.
Sample 1
Hi… Welcome to [name of your church]! Thank you for joining us for [the event]. I am glad that we can spend time together in worship and fellowship. This is a special day. A special welcome to visitors and new members. I'm truly delighted that you're here. Please feel welcome and at home. We're glad you've decided to be a part of our family. New members are a gift from God, and an encouragement to us as we build His Kingdom. So please join me in giving a very warm "Welcome!" to [name of new members/name of your church].
Sample 2
Good [morning/evening/afternoon]. Isn't it good to be in the presence of God today? Yes it is. Let's just enjoy that and be encouraged this [morning/afternoon/evening]. I am delighted to welcome a number of our new members today. We have [name of the new members] joining us from [place/country]. Please join me in a round of applause for them. They will be a great addition to our church family.

Sample 3 for a Visitor (Potential Member)
Finding words to welcome new church members is important, but what about the visitors? This sample gives you a short greeting for newcomers. Using it will help them feel welcome and increase the likelihood they might return to become a member.
Welcome to [church name]. There is someone who has traveled a long way today to get here. [Name of the new member or members] from [place/country] has come all the way to [name of your country/city/state] to join us today. Please help me give him/her/them a big welcome.
Sample 4 [Prayer]
Dear Lord, we give thanks that [new member name or names] has chosen to start this new phase in [his/her/their] life journey. We pray that [he/she/they] will, with your help and guidance, grow in love and strength here at [church name]. Please watch over them, protect them and strengthen their faith.
Thank you. Amen.
Get All the Materials You Need to Welcome Church Visitors

We've built a complete kit of templates to help you get started on building a comprehensive welcome packet for newcomers. Download our free church welcome kit to get...
8 church connection card templates. 

Church verse & quote cards for your welcome packets. 

40 amazing welcome quotes to use in your printed material. 

Free welcome message templates for visitors and new members.