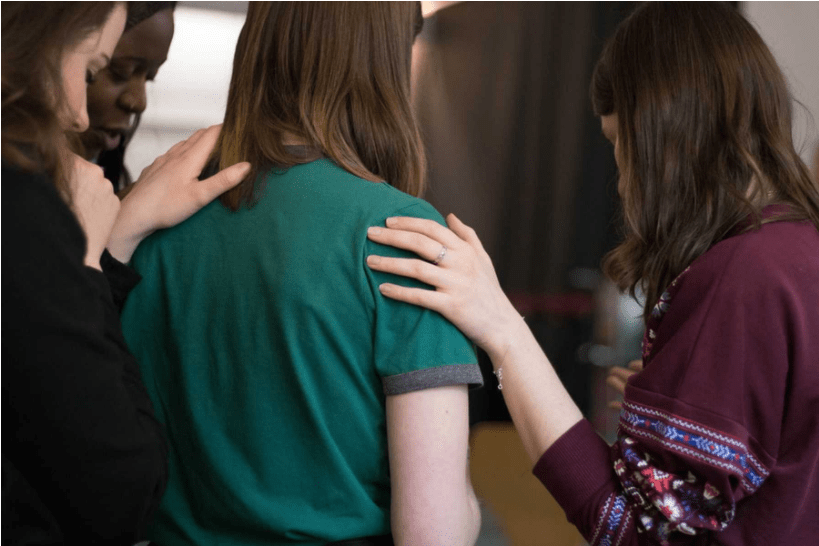 It's more important than ever to draw people into our church communities and give them a reason to come back.
One of the ways that you can do that is by creating a church welcome committee. Church welcome committees are a wonderful way to welcome new church members and show them they matter to your congregation.
If you're interested in learning more about how to say "welcome to our church" to visitors, this guide is for you. Let's look at 10 church welcome committee ideas!

1. Build an Outstanding Church Website
There are more than 4.5 billion internet users out there and browsing the web has become an average way of life. Internet users don't just go online to seek out entertainment or make product purchases; they also go online to connect with church communities.
As such, having a strong church website is the key to building positive interactions with potential members. Your website is a major way that new members come to your parish and learn about your church.
In order to make sure that your website has an effective church marketing strategy in place, you'll need to make sure you include a few key pieces of information.

Service Start and End Times
For one, you should list all service start and end times. This lets potential visitors know when to arrive as well when they'll expect to head home from your services.
Church Address
You need to make sure you list your church address. If visitors don't know how to find your church welcome committee, they probably won't attend! One terrific way to show your address is to install a Google maps plugin that makes it easy for visitors to get directions to your building.
Contact Information
Visitors often have questions about a new parish, which means that including your church's phone number and email on your homepage is critical. That way, church visitors can easily contact you and learn more about your congregation.
A New Visitors Page
It can really make visitors feel welcome if they can find a new visitors page that teaches them about what to expect at your congregation. This page should be inviting and should provide information that's geared specifically toward new members.
Previous Sermons
It's important to put recordings of old church sermons on your website and your church YouTube channel. This gives visitors an idea of your preaching style and helps show them whether they'd get something out of attending your church.
2. Create Easy Parking Areas
It's not just your church website that's important for attracting members to the church's welcome committee. Another important way to welcome visitors and grow your church is by having easy parking access.
This means having good signage in your parking lot. Placing a sign by the road show's visitors that they're in the right area and can help guide them to your church. That's extra important if your church is set back from the road and not immediately visible.
On top of that, you'll need to have plenty of parking spaces. Make sure that there are signs that clearly point visitors to general parking, handicapped spaces and special spots for visitors so that it's easy for them to know where to go.
Next, make sure to set up an easy-to-follow path indoors. Once visitors have parked their cars, they'll need to know where to get to the sanctuary. Have clear signs that point them in the right direction.
3. Have Friendly Greeters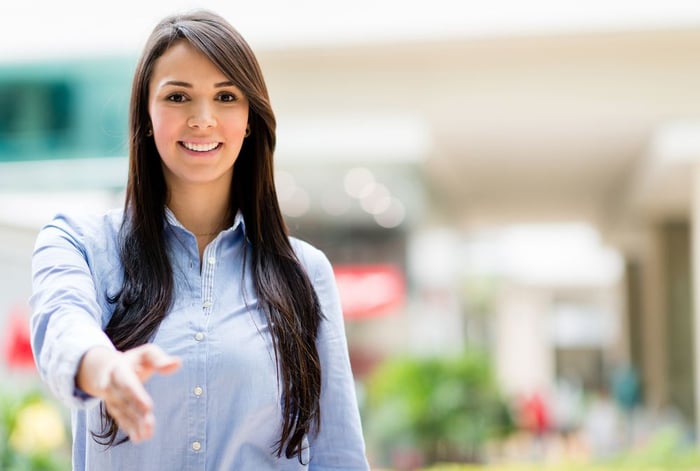 One major way of improving church member satisfaction (and getting members in the door in the first place) is to have friendly greeters. Your church welcome committee will be the first people who connect with new visitors, meaning that they set the tone for how your parish will be perceived.
Greeters are also important for helping visitors know where to go. They can soothe any anxiety about coming to church for the first time and can make them feel comfortable and relaxed.
There are a few different places where you should have greeters stationed. For one thing, have greeters stationed at the exterior doors so that they can welcome visitors to the building when they first arrive.
Secondly, if you have a church welcome desk, make sure that there are a few greeters there. If you don't have a welcome desk in place, set one up and use it as a place for new visitors to go when they arrive at the church building.
Finally, station greeters in front of the sanctuary doors. They can hand out church bulletins to visitors and direct them toward free seats in the sanctuary, making for an easy entrance to the service.
4. Interior Signs
When it comes to your church's welcome committee plan, you'll need to go beyond exterior signage. You'll need to make sure you have good interior signage posted throughout the space too.
Interior signs are great for big church events or holiday services when greeters may get busy with large amounts of guests. The interior signs tell visitors where to go even if a person isn't available to help them.
A few places where you should place signs include the welcome desk, on the restroom doors, pointing toward child care facilities and in the sanctuary. Make sure all your signs are big enough to read from a distance.
5. Create an Inviting Atmosphere
Another church welcome committee idea to be aware of is to create an inviting atmosphere. This means having a clean and well-decorated church building that shows visitors your church is a great place to be.
Dirty restrooms or poorly-kept lobbies are an instant turn-off for visitors because it shows that you don't care about your church's presentation. That makes it extra important to have common areas that leave a good first impression when people walk in the door.
To build an inviting atmosphere, you should make sure that your church's public spaces are cleaned. That's especially true for the restrooms since they'll need to accommodate the rush before and after the service.
On top of that, make sure you have welcoming decorations placed around the lobby. Have fresh paint, coordinating furniture and a few fresh plants to create an atmosphere that immediately makes people feel at home.
6. Set Up an Exceptional Childcare Program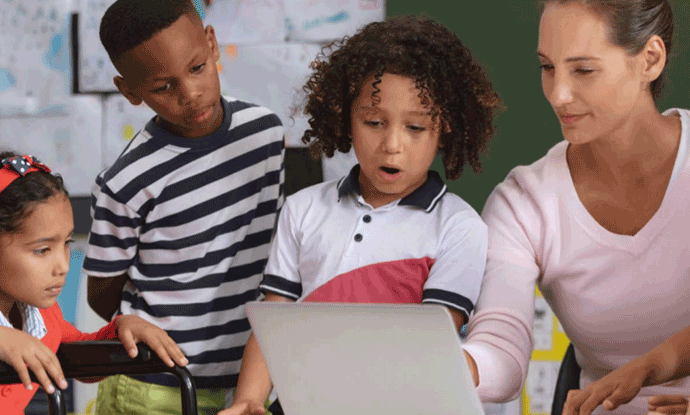 Having a children's minister in your church is essential not only for the health of the congregation but also to draw in new members. Parents can attend services without worrying about their kids disturbing worship.
To have a great children's ministry in place, your church welcome committee will need to make sure to hire volunteers and staff who love kids.
What's more, your children's ministry should have an easy child care check-in process. This helps parents drop off their kids quickly so they can get to the service and start participating in your church family.
Just like your lobby and restrooms, your children's ministry rooms should be a bright and happy space. They should make kids feel excited to be there and should make it easy for kids to say goodbye to their parents before the service.
Finally, make sure to have a cry room. A cry room is a place where nursing mothers or parents of fussy kids can take their children during the service. This space is a fantastic way to make young parents feel welcome in your church.
7. Make Your Sanctuary Visitor-Friendly
Creating a visitor-friendly sanctuary means setting up and establishing a space that makes visitors feel comfortable and welcome. What that means is adhering to a few simple pieces of advice for your church welcome committee.
For one, don't have huge roped-off sections of the church. These types of sections feel unwelcoming to visitors and can also make it confusing for visitors to navigate.
In addition, make sure you have ushers to guide visitors to the pews. Your ushers can help direct visitors toward seats next to friendly members who will put them at ease during the service.
Finally, make sure not to direct visitors toward the front rows of your church. You want to make sure that they feel relaxed during the service and not as if they're under the microscope.
8. Greet Visitors During the Service
During worship, visitors will pay close attention to how the service progresses. To make them feel comfortable, you'll want to welcome them to the service without making them feel uncomfortable.
A good way to do this is to make a general welcome announcement at the beginning of the service. You don't need to ask visitors to stand up but can certainly invite them to say hello at the end of the service.
Your church welcome committee can also include a connection card in the bulletin. This is a great way for visitors to leave their contact information so that they can connect with church leaders after the service.
Finally, make sure to let visitors know where to go after the service. Point out the coffee hour hall so that they can meet other members once the service is over.
9. Connect with Visitors After the Service
If you don't already have a coffee hour at your church, you might want to think about setting one up. Coffee hours are a great place for church members, new and old, to mix and mingle.
During the coffee hour, make sure there are greeters available to connect with visitors. They can answer questions, get to know the visitors, or take prayer requests to make them feel welcome.
Another great way to connect with guests during a coffee hour is to have a church welcome packet including a free gift for new visitors. This can include mugs, spiritual books or other items that make visitors feel welcome.
Finally, make sure visitors are aware of ways to connect with your congregation. They might not be ready to commit to your church right away, but having opportunities for them to do so can help them feel welcomed into your community.
If your church has a projector, using visual media could be an effective way to attract newcomers. By playing a series of welcoming videos with inspirational music, you can create an enthusiastic atmosphere for both newcomers and existing members at the start of the services. Videos can also help convey a welcoming environment even when there is no volunteer available to greet the visitors personally. This is particularly important because the church welcome committee may not always be able to identify a newcomer in a crowded setting.
To guarantee a warm greeting for visitors, consider playing a loop of welcoming church videos, such as those in our curated playlist, prior to the commencement of services.
We also built another YouTube playlist of church countdown videos. Each video seamlessly blends uplifting melodies and captivating visuals, creating an ambiance of warmth and welcome. Available in a versatile array of durations – one, two, five, ten, fifteen, twenty or thirty minutes – these videos are perfect for playing before services.
For even greater value, subscribe to our YouTube channel, granting you access to an abundant library of welcome, offering and prayer videos, as well as expert guidance on church growth topics. Our devoted team continually produces top-tier content, empowering your church to flourish in ways you never thought possible.
11. Follow Up with Visitors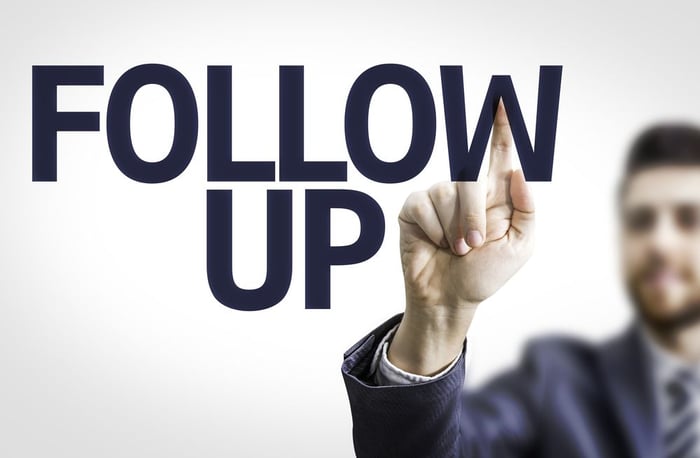 If your church welcome committee chooses to use connection cards in your bulletin, it's extra important to remember to reach out. And that means reaching out to visitors in a timely manner.
Making use of the connection cards is a great way to show visitors you care and to thank them for coming to your service. Make sure to use their preferred church communication medium so they feel welcomed.
You can start by sending a welcome message thanking them for coming to the service. Let them know you're available for any questions they might have about the parish.
Later in the week, send out a reminder email inviting them back to church on Sunday morning. This shows that you're excited to see them again and that you and the rest of the congregation are interested in getting to know them.
Build Your Congregation with a Church Welcome Committee
Having a church welcome committee in place is a great way to show members, new and old, that they matter. If you want to start a church welcome committee, be sure to implement the advice laid out in this guide to help you do so successfully.
Get All the Materials You Need to Welcome Church Visitors

We've built a complete kit of templates to help you get started on building a comprehensive welcome packet for newcomers. Download our free church welcome kit to get...
8 church connection card templates. 

Church verse & quote cards for your welcome packets. 

40 amazing welcome quotes to use in your printed material. 

Free welcome message templates for visitors and new members.