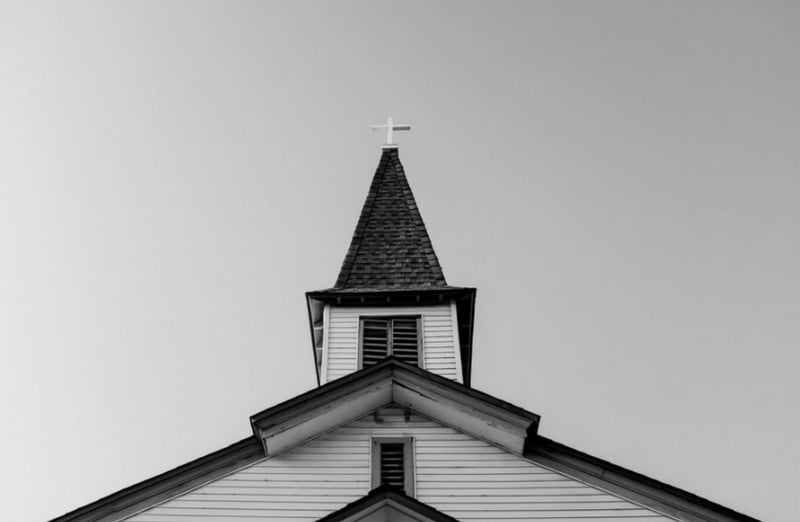 Without a church welcome center, newcomers may feel out of place. Feeling out of place as the new visitor at a church can cause more anxiety than people think. This is unfortunate because churches should have the warmest welcome for visitors. After all, the local church exists to benefit their communities.
If your church fails to make visitors feel at home, your membership numbers will suffer. Keep reading for 13 great church welcome center ideas you can use to energize your church welcome station.
Table of Contents
1. Make It Purposeful
The church welcome station has the potential to make a curious visitor into a life-member of a congregation. So make it clear that its main purpose is to welcome and help newcomers.
In many churches, the welcome center has become a multipurpose place where congregants go to collect information about different things. This leads to having too many fliers advertising different activities and a crowd of people around the desk discussing church matters.
Visitors will be afraid to interrupt conversations between the welcome team and congregants so they may leave without getting the information they need. To avoid this, make it clear to your congregants that they should keep the welcoming center clear for visitors. Ministry leaders may not like that they can't post their fliers at the welcome desk so create another ministry desk for such activities.

2. It Should Be Easily Accessible
Another key amongst church welcome center ideas you should follow is to make your welcoming center easily accessible. This desk should be the first thing visitors see when they enter your facility.
Install a sign hanging from the ceiling so that guests can see it from afar and above crowds. If you have a huge church with several entrances, ensure that there are clear signs directing guests to your welcome desk.
3. Provide Useful Information
Do you know what information your church visitors are looking for and are you providing this to them? To know for sure, take some time to speak with visitors after services. Ask them if the welcome information packet they have received has answered any queries they may have had.
Learn what members are curious about. You can then improve your information packet and fliers to include the information that visitors are after. Some things your guests may want to know about are your service times, children's activities, youth ministries, small groups, bible studies and singles ministries.
Many guests want to be active members of their local church so make it easy for them to integrate into your church. Will they need to go through a discipleship class? Get them to sign up for the next class.
4. Install Welcoming Signage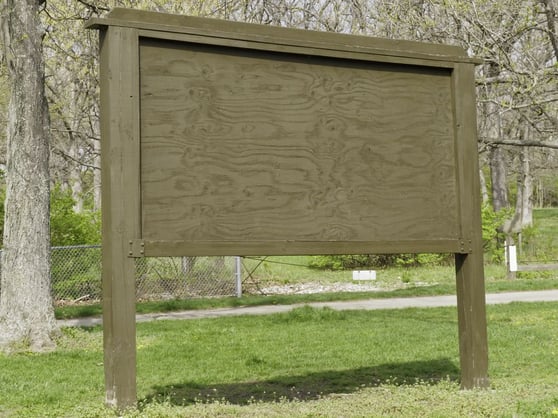 First impressions matter and your signage is the first thing that visitors see when you introduce your church welcome center ideas. Unfortunately, right from the gate, many churches make it difficult for guests to feel at home.
Visitors don't know church norms and customs, so they are often very early or extremely late. By this time, ushers are often attending the service inside so can't welcome the visitors or direct them on where to go. So, the newbies end up confused at the entrance or hallways looking for the church meeting hall.
If they are lucky, a kind soul will greet them and direct them to where they need to go. Typically, though, they are left to their own devices to find where they need to go and what they need to do.
One thing that could help make guests feel welcome is clear signage directing them where they need to go. For starters, you should have outdoor signage welcoming congregants and visitors.
The sign can clearly indicate the Sunday service and weekday meeting times. You could also post any special events that will be taking place, such as 12 steps meetings, counseling services or special guest speaker meetings.
You must also have directional signage showing guests where important places at your church are located. They may feel shy to ask for directions to the bathrooms, but clear signage can show them where to find them. You can also have signs for the pastor's office, Sunday school class, main service hall, etc.
5. Meals and Refreshments
The general hospitality offered by the welcoming team at the church welcome center ideas really matter. Meals and treats offered to visitors can go a long way in making them feel welcome and at home. Set aside a small room or some space away from others where you can invite visitors after the service.
You can then offer guests some tea and biscuits or sandwiches as you tell them more about your church. Remember the miracles of Jesus when he multiplied food─ the crowds came back looking for him and he traced it back to the meal he offered them.
Many people associate food with a warm hug and welcome. Perhaps it comes from the happiness we experienced as children when we got tasty treats as a reward for being good. Whatever the reason, food is the key to our hearts. So, you can't go wrong with adding tasty meals or snacks to your church welcome center.
6. Welcoming Staff Team
As we talk about church welcome center ideas a pivotal piece is the staff which includes the ushers and welcoming team. For these positions, you need genuine, friendly, prayed-up brethren with a heart for people. If a visitor feels loved and cared for by your team, they will likely be a repeat visitor.
Love is a universal human need. Jesus told his disciples that love would be their distinction in this cruel world. He said, "They will know that you are my disciples if you love one another". This love must overflow from the welcoming team to visitors.
When recruiting volunteers for your hospitality ministry make it clear that they must be "people persons". During the interviews, find out what motivates them and why they want to join the ministry.
Make it clear that they will have to be of service to others. This may include washing dishes after meals, helping elderly people to climb stairs, taking care of crying children, etc. People that have a genuine love for hospitality will shine through.
7. Anoint the Welcome Desk
Further on church welcome center ideas, don't forget to pray over the area reserved for this activity. Does it matter? Absolutely yes!
The welcome center, desk or area must be anointed and prayed for at the altar. This is because it is a place of encounters where exchanges between the natural and the spiritual take place.
Do you recall Jacob at Bethel? He encountered the stairway to heaven at an anointed place and his life never remained the same.
You must also design your church welcome station as a sacred place. This is where visitors will encounter Christ and His kingdom at a close range, and their hearts will find rest and solace.
The welcoming team, church leadership and prayer team must spend some time weekly in prayer. They should consciously believe in God to impact the lives of all that will congregate with them.
8. Meet with Guests After the Service
You might find it necessary to hold church guest services or have a mini service after the main church service. This may take the form of introductory services where visitors are given more details about the church. At the same time, you can also collect details about them interactively.
During the service, guests may feel embarrassed to stand up and introduce themselves to the whole congregation. But at a small meeting after the service, they will feel more comfortable opening up. Remember, they will be interacting with other visitors too so they will not feel singled out.
9. Play Areas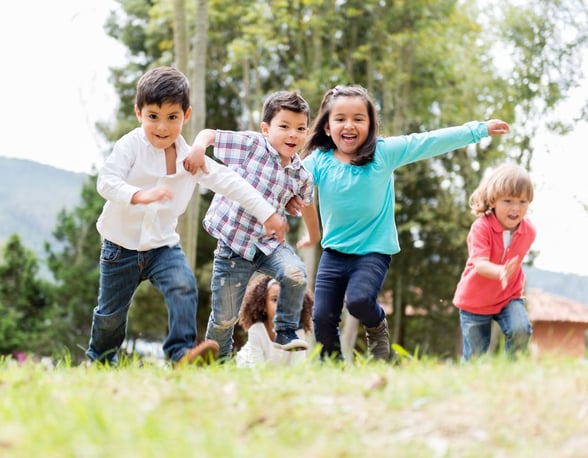 The church welcome station is a devoted area that every visitor, no matter their age or disposition, should find welcoming. Special emphasis should be given to children and youth. There should be physical and digital play areas to keep children and youth busy while the parents meet with the welcome team.
Keep in mind the differences in the entertainment needs between youth and young children. Alternatively, you can also have some members of the youth team as part of your welcome team committee. In case a family with teenager visits, the youth welcome team can show them around the church. They can also use the opportunity to tell them more information about your youth services and activities.
The younger ones will be content with toys, but the older ones may want books, mind puzzles or a computer station. Of course, youth can get in trouble with the internet so ensure that any digital entertainment provided is appropriate. You can install firewalls and site blockers on computers to prevent children from inappropriate accessing content.
Churches seeking to create a welcoming atmosphere can also include welcoming video loops on a monitor at their welcome center desk. These videos are bright and catch the eye, drawing newcomers to the welcome center, where you can distribute welcome folders and other materials.
Finding these videos can be hard for churches not wanting to spend to create their own or purchase them. Luckily, Vanco has built a free YouTube video loop you can play to attract newcomers to your welcome desk. If you like the video loop, please subscribe to our channel, where we continue to add free resources for churches like yourself.
11. Have a Duty Pastor
At the church welcome station, counseling and prayer must be available on demand. Some people come to church when they are at the end of their rope so they may urgently need to speak to a pastor. Therefore, the gift of touch and counseling should be available as needed.
Create a rotation of pastors that can be available at the church welcome center anytime your church is open. Paul counsels us to welcome each other with a brotherly kiss. Even though our society has become more individualistic, sometimes we all need a friendly shoulder to cry on.
A friendly listening ear to intense and difficult conversations will endear you to your church visitors. If you make your church welcome station a restful place for weary souls, you could start changing visitors into members. Their recovery and transformation will, in turn, make them instruments of transformation in their families and community.
12. Follow Up With Visitors
A church welcome station is a place for genuine interactions with visitors. So it's also a great platform for follow-up and feedback. Ensure that your welcome team does a detailed follow-up with visitors and collects feedback about your church.

For instance, if they fill in a form that they have prayer needs, the team can ensure that a pastor calls the member to pray with them. This may lead to home and hospital visits or whatever it takes for the church to interact with the needs of visitors.
13. Create Welcome Packets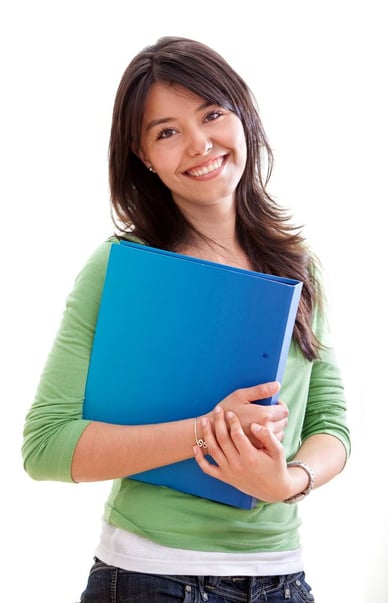 More church welcome ideas include openly celebrating and welcoming guests during services. One way of doing this is to ensure that there are welcome packets for visitors. These are small gift packs that contain practical stuff like writing pads and material, popular books or messages from the church, season greeting cards, etc.
Some churches also offer bibles to visitors that don't have their own bible. These church welcome packets go a long way in making visitors welcome. Items like pens and notebooks also etch a permanent memory of your church in their hearts.
The book of Proverbs states that "a man's gift will make a way for him". Your welcome gift pack warms the hearts of visitors and encourages them to come back.
14. Conduct an Audit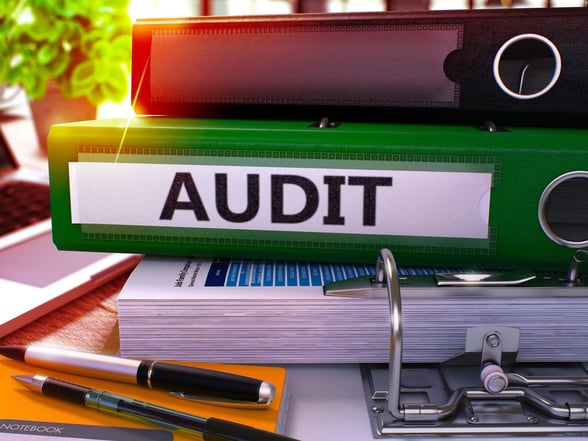 Put yourself in a visitor's shoes and imagine how you would feel if it were your first time at your church. Start at the entrance and go through the whole service experience until departure from the church.
Ask some of these questions:
What do you see when you first come in?

Is the signage clear?

Was there an usher to welcome you in and show you where to go?

Were you recognized during the service?

Did you get a welcome packet and was it useful?

Were you offered tea and treats after the service and welcomed back?
To get objective information you can ask a nonmember to conduct an anonymous audit for you. Their feedback would be very useful in improving your welcome center.
15. Church Countdown Videos
Seeking innovative church welcome center ideas?
Church countdown videos are the solution you've been searching for! These engaging videos not only inform newcomers about the start of service but also create a warm, welcoming atmosphere. As the timer ticks down, captivating visuals and soothing music envelop visitors, transforming the church welcome center into an inviting sanctuary. This immersive experience fosters a sense of belonging, assuring first-time attendees they've found the perfect spiritual home.
Don't miss the opportunity to elevate your church welcome center. Embrace the power of countdown videos and watch your congregation grow. Check out our free YouTube playlist featuring video countdowns in a variety of different increments: one minute, two minute, five minute, ten minute, fifteen minute, twenty minute and thirty minute.
Want even more captivating content? Subscribe to our YouTube channel and gain access to a wealth of welcome, prayer, offering, countdown, and guide videos, tailored to elevate your worship experience. Our dedicated team tirelessly crafts invaluable content, providing you with the tools to propel your church towards unprecedented success. Don't wait – join us today and witness the remarkable impact firsthand.
Get All the Materials You Need to Welcome Church Visitors

We've built a complete kit of templates to help you get started on building a comprehensive welcome packet for newcomers. Download our free church welcome kit to get...
8 church connection card templates. 

Church verse & quote cards for your welcome packets. 

40 amazing welcome quotes to use in your printed material. 

Free welcome message templates for visitors and new members.