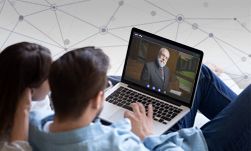 It's 2020, churches closed and limited attendance at their services. Mega-churches adapted to the changes quickly because they already used live streaming. For mid-sizes and smaller churches, a quick adjustment had to be made.
Still, some churches aren't using the full power of video. It is more than streaming church services online. Learning how to use YouTube to promote is a church marketing strategy of its own.
Keep reading to learn more about marketing through YouTube.
Table of Contents
Why Do You Need to Know How to Use YouTube to Promote Your Church?
There are at least two billion logged-in YouTube users each month. Harnessing the potential of YouTube can help grow your audience.
As the world moves deeper into the digital era and technology simplifies the way we do things, it's no longer enough to live stream church services.
Your church needs a marketing strategy to promote the great works you're doing in ministry. Not only will it keep your members connected and engaged, but it also extends your discipleship.

Choose the Best Streaming Software
If your church is not Live streaming already, it's time to start. Most churches, big or small, have a media ministry.
Assign your media department with researching to find the best streaming applications and tools for your church. If you need a help getting started, we built a guide that breaks down 44 online worship tools for churches.
When choosing between these tools, you'll need to consider your budget, team capabilities and demand for video services. Depending on your resources and commitment to online streaming, you may require more equipment. But remember, you don't have to go all in right away. Many of the tools and equipment we discuss in the guide are scalable.
You can start with the low-cost or free tools we list and then upgrade. Or, you can continue with the free and low-cost tools if your congregation is satisfied.
Develop a Brand Strategy for Your Church
Churches are starting to understand the importance of having a brand strategy. Whether or not you choose to view the church as a business, technically, it is. Branding is important in setting identity.
There are tens of thousands of churches. Among them are various theology approaches and denominations. Once you drill down to the true identity of your church, use it as a way to draw like-minded parishioners.
Your brand is a recognizable symbol or icon. It's common to attach a tagline, slogan or both. Once your YouTube is up and running, you'll have the option to brand your channel.
The church's logo, color scheme and tagline are incorporated within all video and marketing content.
Become a YouTube Partner
There are billions of hours of content uploaded to YouTube each week. Becoming a YouTube Partner is an important step in learning how to use YouTube to promote your church. As a partner, you'll gain access to tools that'll help your channel reach a wider audience.
These tools include analytical data to show how people are interacting with the channel. You'll learn how long people engage with your content and how they are learning about your channel. Also, you can monitor demographics to see if you're reaching your target audience.
Promoting your church is more than providing content for your existing members. It is also about growth and engaging new audiences that may not have a relationship with Christ.
Three Ways to Stream Services
With YouTube, there are two ways a church can stream its services. With the right streaming software, you can create a third option for your media team. All three have benefits that will allow you to reach different audiences.
Live
With Live streaming, you're broadcasting your church service in real-time. It's important to encourage your subscribers to turn on notifications. This option will allow YouTube to notify users when you're about to go Live.
YouTube has recently added features that allow content creators to promote an upcoming Live stream. It also gives the option to create a link that will take people to the stream page and set a reminder.
Once your live stream ends, you can edit the content before making the video available to rebroadcast on your channel.
Premiere
The YouTube Premiere is a great tool for churches. Premiere videos are pre-recorded and edited videos that are uploaded with a real-time chat feature.
The pastor doesn't have to wait until Sunday to present the sermon. The recording can take place on any day or time. Premieres benefit everyone involved with the production of the video.
Premieres gives the media team the chance to edit the content, install features and make last-minute changes. If the pastor chooses, he or she can join viewers in the chat during the broadcast.
This type of interaction is awesome for promoting the church. It also makes viewers feel connected on a more personal level.
Rebroadcast
Rebroadcast is a tool smaller churches may find useful in growing their audience. Many churches have multiple services every Sunday. With so many churches closed to the public, it may not make sense for the pastor to go Live multiple times in one day.
Now you have a tool that will allow you to restream one service as though it is a live video in real-time. Your media teams can take the original service, do edits and make small modifications to the content. They load it to the software, and it sends it to YouTube as live content.
The difference between a Premiere and a rebroadcast is the way YouTube presents the video. Content marked as live has a better response and engagement.
Repurpose Content
Finding ways to promote your church may seem difficult. Often, the content you already have on hand is the best marketing material you'll ever need.
Too often, great church sermons get lost because they are memorialized on outdated CDs or cassettes. Depending on how seasoned your church and pastor are, VHS tapes could hold these gems.
Create a catalog of past and current church services using your church's YouTube channel.
Full Service
Start by recording and posting full church services. For current content, this is the live stream from Sunday's service. You can leave the video up for a few hours, a few days or indefinitely.
For archived services, you'll need software to convert the sermons from their current mode to MP4. Once it's uploaded to YouTube, use the playlist tool to create subcategories. Make sure you're using SEO-laced keywords to increase your chances of getting picked up in YouTube's algorithm.
Utilize your channel's community page to give a brief history of the videos. Encourage subscribers to take a stroll down memory lane.
Praise and Worship
Was the choir exceptional during the morning worship service? Did the praise team render an emotional call-to-worship? For this tip on how to use YouTube to promote your church, you'll take this segment of the service and create a separate video.
Place it in a playlist and give it a title like "Call to Worship" or "Inspirational Moments."
Understand there is an audience that only wants to hear the choir sing or see the ministry perform. There are different ways to repurpose content to keep viewers engaged with your channel.
There are numerous ways to minister to people. Every sermon, song or dance performance is an opportunity for discipleship.
Sermon-Only
Even during online church services, people are on a tight schedule or multi-tasking. They often see online church services as another form of social media they can scroll through.
Someone may leave a live streaming church service because they don't want to sit through the announcements, the songs and call to worship. These are the same people who arrive at physical church service just in time to hear the pastor give the sermon.
With repurposing, you can create a smaller video of the sermon and the invitation to join the church. Conclude the video with a special message to encourage the giving of tithes and offerings. Not only are you catering to a particular audience, but you're increasing the chances that more people will rewatch the sermon.
Key Components of Streams
Online church service presents the same elements as a physical church service. The benefits are, you have enhanced options to promote what your church is doing outside of Sunday services.
Here are the key components you'll need to carry over to the church's YouTube worship.
Ways to Give
Every church needs to incorporate online giving into its financial strategies. It doesn't matter if you're hosting in-person services or online. Promote multiple ways people can participate in online giving.
Options include promoting text-to-give, a giving app and donating via your church website.
Branded Message Banners
Include message banners for promoting your church. These are stripes of information that scroll at the top or bottom of the screen. The banners can last the length of the video or reappear throughout the church service.
Banners should be used sparingly to convey messages important to promoting the church or upcoming events. You don't want the messages to become a distraction or take the focus away from the worship service.
Countdown Clocks
In the physical church, the doors open to the congregation at a set time, allowing them to get in and choose a seat. For an online church service, instead of opening doors, you run a countdown to the start of the service.
If the stream will start at 11 AM, set the time for 10:55. Music can play in the background, run your church announcements or use a highlight reel from last week's service. The counter is prominently displayed to let people know the church service is about to start.
Incorporate Bylines
To highlight the service, use bylines to let viewers know the sermon's title and which scriptures you're using to support your commentary. Include bullet points, and highlight if this is a sermon series.
The software you choose needs an option to incorporate thumbnails of any marketing images to promote the series.
Calls to Action
As with any marketing strategy, your YouTube content needs a call-to-action. Do you want people to subscribe to the church's YouTube channel? Do you want them to visit the church's website, register for church updates, learn more about ministries, etc.?
The CTAs can get displayed at the start or end of the video (or both).
Move Beyond Sunday Services
Promoting your church isn't just about promoting Sunday services. You can learn how to use YouTube to promote your church's other events. It can also become the launching pad for new endeavors.
Anything you present at the church can find its place on YouTube. Because you have already begun to grow your online membership, it makes sense to welcome your global audience into every aspect of the church.
Here are a few ways to create engaging content to promote the church's overall mission.
Host Pastor Talks
We all know that God and Jesus are the central focus of the church. The pastor is the current day mouthpiece. The audience is dependent upon the pastor to bring the good news message through the Sunday sermon.
The other aspect of teaching the word is engaging audiences at a deeper level. Getting up close and personal is where pastors and their laypeople have an opportunity to go deeper into the Bible's teachings.
Pastor talks are growing in popularity. You remove the formal pastor's apparel and come out of the pulpit. Meet the audience on a more casual level and deliver the message as though you are talking one-on-one with the viewer.
Incorporate a Q & A session. Invite guest speakers and offer associate ministers a chance to lead the discussions.
Broadcast Ministry Events
Does the church have an upcoming conference, training sessions, or musical performance? Use YouTube to promote the event. Next, live stream on your platform to expand your audience.
As with your church service, implement the banners and links that allow people to connect with the church. Also, extend any call-to-action like joining the church and giving.
If it is a paid event, use the membership feature to limit access to those that have officially joined your channel.

Create a Bible in a Year Series
Another way to promote your church via YouTube content is to create a Bible in a Year series. This series is a way to encourage members to read their Bible on a regular basis.
You can start the series at Genesis and end the year in the book of Revelations. Or you can take a unique approach and mix things up with a predetermined objective. The end goal is to have taken viewers through the Bible in 365 days.
The Bible in a Year concept is more than a strategy to promote the church. It also allows for associate pastors, ministry leaders and members to participate in the channel's growth. Plus, you're creating valuable non-stop content.
Upload Church Announcement Videos
Church announcements are your biggest marketing tool and should get relegated to a two-minute time slot between the choir's selection and the reading of scripture.
Digital announcements are a way to engage the creative talent hidden in a lot of churches. Get the youth involved by creating skits. Make it a formal news broadcast or go on location.
Give your church the promotions it deserves and attract more people to tune in to your services. Download our free church video announcement guide to learn how you can create effective messages to show your congregation.
Create an Additional Revenue Stream
The second most important reason to promote your church on YouTube and to become a Partner is the ability to earn residual income. YouTube Partners earn revenue from the advertisements that appear on their content.
It is a decision your finance team should explore and weigh the pros and cons. Look at the ways YouTube can bring in extra revenue.
Monetize Your Church Channel
All channels have the option to monetize after reaching 1,000 viewers and 4,000 watch hours. You will have the tools needed to determine the type of ads that can run on your channel.
Just as advertisers can run their promotional advertising on your videos, your church can create promotions to run on other channels. There is a cost associated with doing this. A business decision to consider is using the revenue earned on your content to pay for YouTube ads to promote the church.
Promote Church Merchandise
Once your YouTube channel reaches 10,000 subscribers, you can open a new window of opportunity. YouTube has a product that allows its Partners to sell branded material. If people love your channel and your church, they are more likely to want to represent you on and offline.
What better way to reach more people than having walking billboards promoting your church? You create the design, incorporate your logo and messaging.
YouTube provides the vendors, so all you need to do is submit the artwork. Your church merch can include t-shirts, hoodies, coffee mugs and more.
Market Your YouTube Channel on Other Social Media Platforms
What you do on YouTube doesn't have to stay on YouTube. Use the content created on your YouTube channel on other social media platforms.
You can upload a full sermon to Facebook. Take short inspirational clips and post them to Facebook and Instagram Stories. Post longer clips to IG TV.
To promote your church to a younger audience, get church members to create reenactments using a powerful statement from the pastor's sermon. IG Reels, Snapchat and Tik Tok are designed for this type of content.
Don't forget to tag the church, pastor, ministry and plug your church's YouTube channel. Use this type of promotion to get people to your channel on Sunday mornings.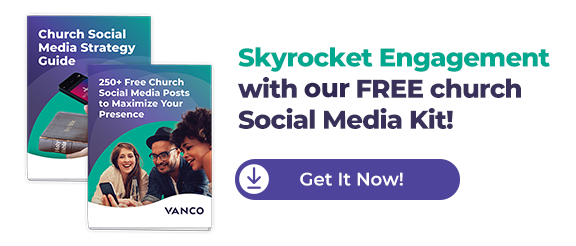 Announce Church Services
When sharing YouTube content on other platforms, become mindful of your audience. Create a church page, as well as a pastor's page. You may also want to utilize the option to create subpages for individual ministries.
To promote your church, also consider subpages on YouTube. You can add them under the same account.
Announce your services with mini videos that use a CTA to direct people to YouTube for live content.
Create One-minute Clips
YouTube has a new feature called YouTube Shorts. These videos are less than one minute in length. You file them in portrait mode.
You use shorts in many different ways. A good promotion for the church is to have members submit short videos saying why they love the church. They can also submit quick praise reports.
Personal testimonies are always good promotional tools.
Encourage Service Selfies
The service selfie was a growing trend before churches were forced online. Some churches have continued the tradition with parishioners taking a selfie at home.
This is a promotional tactic that encourages people to share their selfies and post them on social media. The photos are tagged with the church's social media handles.
For the YouTube twist, you can take those photos and create a video collage thanking people for their support and participation. You can also share the photos on your YouTube community page.
The Cost-Effective & Easy Way to Market Your Church
What if your church could get $120,000 in free online advertising each year?
Or, advertise locally without spending much at all?
We'll show you how you can get a free six-figure advertising budget and other cost-effective methods to promote your church and its ministries. All you need to do to get these high-impact church marketing and advertising secrets is download our free, comprehensive guide.