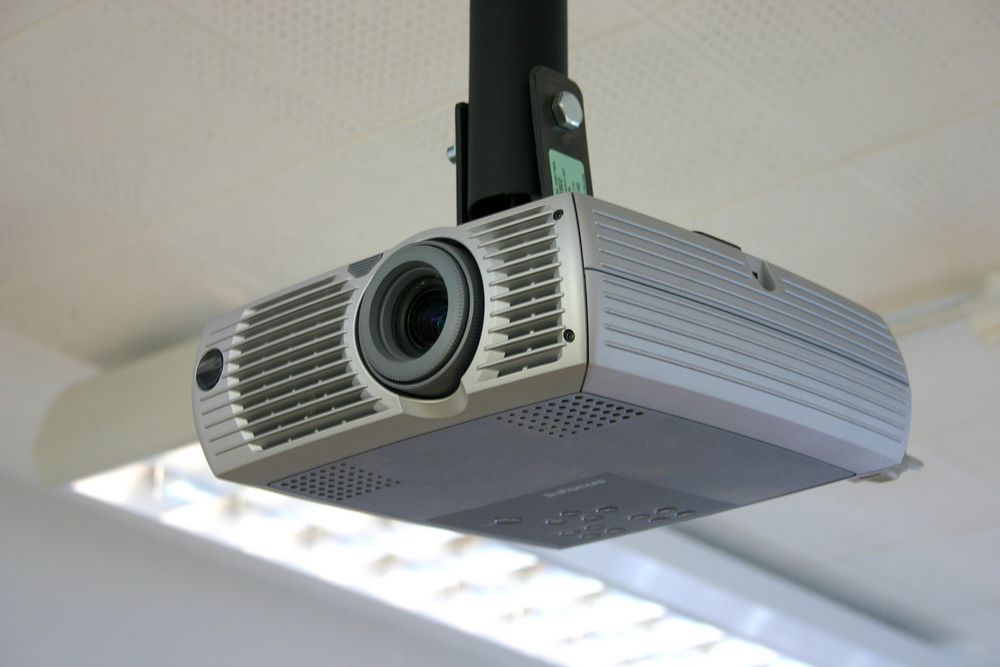 Did you know individuals retain 95 percent of what they see in a video versus ten percent of what they read as text? With the growing popularity of YouTube and other video platforms, it's quite apparent that video is a popular way to convey a message.
But, how do churches leverage that information? You can, of course, stream your services; however, going beyond that, church video announcements can be very effective.
If you want to step up church video announcements, keep reading to learn the ins and outs.
Table of Contents
Get Started With the Right Equipment
Before you can start making your church video announcements, you need equipment. The equipment you need for video announcements may not be as intensive as the equipment required to live stream a church service, but it is still important.
If you want quality video, you need quality equipment. While this does not mean you need to break the bank, it does mean that you may be looking at a bit of an investment.
Ultimately, it may be better to spend more, which will result in spending less in the long run. Some congregations may already have the cameras and mics needed to create church video announcements.
However, if you are a church that doesn't, we have a few recommendations.

Camera
Starting with Phone Cameras
Your computer most likely has a web cam, but it is isn't the best option for clear video. Most of the time the stock camera will be a bit grainy. There are a few additions you can make like a ring light, but enhancements can only so much when it comes to stock webcams built into computers.
That's why you'll at least want to use a smartphone that takes quality videos. Many smartphones on the market take high-end videos suitable for church announcements. With additional equipment, such as lighting and phone tripods, your pastor can easily address members with church video announcements.
Upgrade to Higher-End Cameras
Even high-end phone cameras have their limits, which is why many churches eventually invest in cameras that they use for streaming and recording church services.
If you haven't made that investment yet, consider the Canon EOS, Rebel T71 DSLR Camera. It is an excellent camera for beginners and has enough features to allow your church to branch out into more advanced video techniques.
There is even a dummies book you can purchase for true beginners who feel clueless when they open this camera. This book helps with understanding lighting, your camera's settings and other features of the Canon EOS Rebel.
While the Canon for Dummies book focuses on photography, the sections you will be most interested in are the sections that teach you about the camera and its functions.
This camera is great for YouTube, TikTok, Twitch, Instagram, and other forms of video content. The price point is steep, with this camera comfortably falling in a mid-level camera range, but as mentioned, it is an investment that will last.
Tripod
Even if you have someone operating your camera, you want a tripod. A tripod will help you to stabilize your camera so that the video footage doesn't end up looking like someone with a shaky hand shooting a home video. There are a number of inexpensive traditional tripods for digital cameras available. There are also tripods specifically for mobile phones from small desk tripods to larger ones with cell phone holders.
Mic
Is video quality important? Yes. However, audio is one of the most important parts of your videos.
If your video quality is excellent, but you sacrifice audio quality, it will get noticed. If people cannot understand what you are saying or struggle with extra noises in your video, they will tune out.
Your video announcement then loses its effectiveness.
If you do not already have a mic, you have a few options here. You can grab a wireless mic, such as the wireless lavalier lapel mic. This type of mic is great because it has a pop filter built-in and it isn't expensive.
Pop filters serve as a windshield. When you speak, a letter such as p will pop. This creates a wind effect. The pop filter prevents this from reaching your mic and helps with sound quality.
If you do not have a mic and are okay with a wired one, you can get a lapel mic with a 16ft wire. The wired mic does have a lower price point than the wireless mic.
The caution with this is that a wired mic will influence how your video is shot. If you want the ability to move around, you really want a wireless mic.
However, wires are fine if you are addressing viewers from one stationary location such as a desk or a pulpit.
Software
You will also need video editing software. Some software is more intuitive. If you are a beginner with software, Adobe Premiere Rush is a great choice.
This software is easy to learn, and there are many YouTube tutorials available. This is not free software. However, the subscription fee is low.
You can add images, text, and more into your video with this software. It also has the capacity for layering your video to create more visual effects.
There is a free trial with this software, so you can try it out before hitting that subscribe button.
If you are not ready to pay for your software, there are free software options available. Programs such as HitFilm Express and Lightworks offer free video editing with some paid features.
Another popular free video software several churches across the country will use is OBS. At Vanco, our team has used the software, which is open source, and found it to be easy to learn. Because so many people use it and collaborate to improve it, there is a plethora of online material to help your team improve your familiarity with the software.
While free software will have limitations, it may work depending on your needs.
If you want to add graphics into your video or create thumbnails for posting your church video announcements to YouTube, consider a program such as Canva. Canva is free to use but does have some paid features. This program is excellent if you need graphics but do not have the skills or time for graphic design.
Camera Setup for Church Video Announcements
Once you have your equipment, it's time to start setting up your video shoot. There are a few things to consider as you shoot your video.
Everything from your background to your content needs to be well thought out and planned. This is what is going to make your video great.
However, this also involves time; you need to take the time to plan and shoot. While you can edit video, it is easier to capture strong footage. This way you won't have to edit pieces of the video out.
Background
There are several options when it comes to your background. The most significant thing to consider is that you do not want your background to detract from your message.
If your background is cluttered or there are things of interest, people may focus more on that than your message. If you shoot your video with bookcases behind you, will your readers be more interested in seeing your reading selection?
When shooting your video, consider backgrounds that will not distract, such as solid colors or maybe a space with your church name. Other considerations include a green screen.
A green screen can be purchased for a relatively low price, or you can make your own. However, you should remain flexible when choosing your background. Consider your announcement when you select your location.
For example, if your church is looking for volunteers in your childcare program, shoot the video in the nursery or one of the classrooms. Make sure the room is clean, and items are put away.
While the background may have some distracting elements, shooting the video in this setting would be appropriate when talking about needing volunteers.
Lighting
Lighting is important. If you do your lighting incorrectly, you can end up looking like a shadowy figure or the kid during Halloween that sticks a flashlight under their chin.
Unless it's a Halloween video, you may want to avoid that effect. If you are looking for a low-budget lighting solution, natural light works.
Shoot with a window behind your camera. You want your lighting to be set up in front of you even when adding other sources of light.
You also want to ensure your face is evenly lit. You can play with your lighting setup by starting your shot and seeing how changing your lighting changes the visual. Remember, placing your lighting behind you will create a shadowy effect.
Several ministries shooting church video announcements from a stationary location will use ring lights. Many of these ring lights are inexpensive and make a pretty big difference. If you're shooting your church video announcement from your desk or other flat surface, consider using a desktop ring light. You can easily find one under $20.
Camera Placement
Play with your camera placement. If you want a close-up view, remember there is such a thing as too close. Leave two to three feet between you and your camera.
When you place your camera for this shot, make sure your camera is slightly above your nose line. This will prevent the straight up the nostrils video shot. Leave space around your head, and remember, center shots are the easiest to light.
You only want to be off-center if there is something or someone else in your announcement with you.
Do you want to move around as you present church news? If you do, you will be looking at a full-body shot. For this, you want to be sure to give yourself room on the bottom, the top and the sides of your shot.
The amount of room you need is dependent on how much you plan to move.
Mic Placement
When it comes to mic placement, you do not want to be close. However, you also do not want to be too far away.
Too close, and you can create an effect that makes your voice sound too basy, too far, and you can't be adequately heard and may pick up other room noises. So what's the right distance?
Recommendations for mic placement are six to twelve inches from your mouth. You should also be speaking right into your mic with it facing towards your mouth from above or below.
Content for Church Video Announcements
The time has come to record your video. However, you are missing one very critical component, your content.
How you present the content in your church video announcements is critical. You need to know what you are announcing, the best way to structure it and how much time to take.
Are you ready to go beyond the traditional church bulletin and record your church video announcements? First, you need to understand the effects of attention span.
Attention Span
Fun fact, the average human attention span is less than that of a goldfish. That's right; your pet may have a longer attention span than you.
With the average attention span resting at eight seconds, how do you capture the attention of your congregation and keep it? Surely, you can't make announcements in eight seconds or less?
Well, you're right. You cannot make church video announcements in eight seconds or less. Not only would you miss critical information, but the format required would lead to your members tuning out even more.
Part of holding the attention of your church comes down to the structure of your announcements. At the same time, another part is dependent on what you announce.
Church Video Announcement Structure
How should you structure your announcements? Let's look at a potential script for church video announcements that you may see.
"Hello, this is Pastor [insert name here]. Jumping in to let you know that we are in need of volunteers for our vacation Bible school.
VBS is the week of June 12-17 and will last from 1 pm to 5 pm. We need volunteers for the following positions [list positions here]. Contact Jane Doe for more information."
Are you bored yet? How fast are you going to tune out this announcement? Yet, how many church video announcement examples have you seen that utilize this exact format?
Listing the details does not engage your audience. You need more.
Include a Parable
Parables have a long history as an artform and teaching tool. However, let's start closer to home. As a church, you learn through parables.
What is a parable? A parable is a simple story that gets used to teach a spiritual or moral lesson.
Jesus could have just laid out the facts, he was Jesus after all, but he taught his followers through stories. Why?
Stories have power. Stories engage your audience and help with attention span. They also inspire.
The goal of a church video announcement is to get your church to take action. How do you inspire action? Hint, it's not through the first announcement example you saw. Information is great to have, but ultimately inspiration is a better motivator.
Parables for Church Video Announcements
There are a few things to consider here. You can tell a personal story, or you can do an interview where you allow someone else to tell their story.
We had an example of an informational announcement. Now let's take that same example and turn it into a parable.
A Parable Example
"I want to tell you the story of myself as young boy. This story takes place in the summertime.
I was out riding my bike with friends, and we were talking about our plans for the summer. We were all excited to be out of school. My best friend, George, told us that the following week he would be going to vacation Bible school.
I knew that George went to church, but I wasn't really sure what that meant. George invited me to come to VBS with him.
On the first day, his mom picked me up, and they dropped us off at the church. I wasn't really sure what to expect.
When we went inside, there were volunteers who were excited to greet us and tell us where to go. We had fun singing and playing games. As a young boy, I was wowed.
I didn't know that church could be fun. I thought it was a place where you needed to wear uncomfortable clothes and sit still and listen.
During vacation Bible school, there were lessons, but they were presented in a fun and unique way that engaged me and gave me my first introduction to God, the church and Jesus.
It was a great week, and after it ended, I started going to church with George and his mom. However, the week would not have been the same without the amazing people who volunteered and made it special."
Did this example engage you? A story is more engaging and inspiring than information being spouted at you. Your storytelling may look different from someone else's; it may be a longer story; however, it will engage your audience more.
Just take care to not go off on a million tangents and lose your audience's attention. If you can, toss in some humor.
We told the story, but that should not be the end of the announcement. You have heard why VBS volunteers are important and that they are needed, but what should you do in response to that?
Add CTAs
What is a CTA? It is a call to action. This is where you tell members what to do in response to your inspiring parable.
However, it's not as simple as telling them to contact Jane Doe, like in the first example. You need to give your church a step that they can remember and complete easily.
Usually that involves directing people to your website to take some sort of action, such as making an online donation or filling out a volunteer signup form.
Why a website? A website allows church members to sign up or ask for information from anywhere.
They can be sitting in the passenger seat on the way, in church, at work; it doesn't matter. At any time, they can visit your website and access what they need.
CTA Example
Let's pick up where we left off with our story.
"However, the week would not have been the same without the amazing people who volunteered and made it special. Our VBS program this year will be June 12th to 17th, and we need volunteers.
Are you willing to help make a difference in the lives of the children who attend? Visit our website for more information and to sign up."
The intention of one next step is to inspire your church to take action. It's essentially a call to arms.
This tool is used often in many fields. For example, if you read articles online often, you may notice that at the end, many will ask you to do something.
This is to engage you further and point you in the right direction. You need the same mindset with your church video announcements. They should engage members and point them in the right direction.
Add Church Announcement Slides
Churches often use projectors to show slides during worship services. These visual aides are even more prominent now that churches have expanded their online worship during and after the COVID-19 pandemic.
Why not use the same media for video announcements? These church announcement slides are engaging and help your speaker make more of an impact.
Check out our free church announcement slide resource if you're looking for tips and templates. It has all you need to know to get started.
What Announcements Should Churches Include?
What should you announce using this format? Depending on how big your church is, you may have a lot of announcements.
However, it's important to remember that not all announcements are created equal. You should limit your announcements to three to four from the stage. And utilize storytelling for the most important ones.
You should also dedicate the most time to the most important announcements.
Get Everything You Need to Master Church Announcements
If you liked this resource, there's even more, and it's free! Download our church announcements guide complete with...
Detailed how-tos
Templates
Examples
Slides
Backgrounds