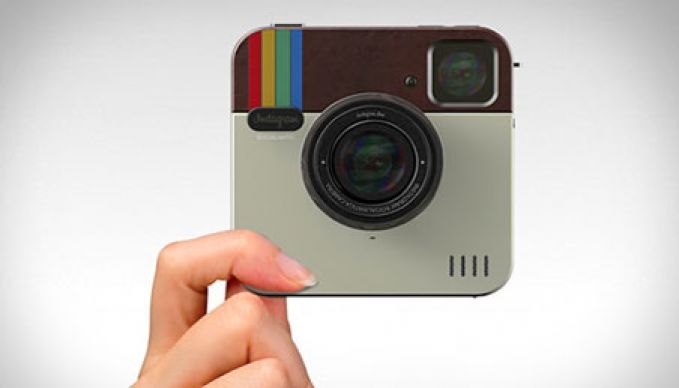 Social media marketing for churches can be overwhelming. With so many different options to reach your audience, it can be tough to decide how to invest your time.
Instagram is one of the original social media channels, gaining huge popularity similar to Facebook. It hit the one billion user mark at the end of 2020, and it receives 500 million Instagram story views daily.
Instagram has the potential to be a powerful part of your church's overall marketing plan but in order for it to be successful, you need to create a church Instagram strategy.
So, Why Instagram?
Instagram is the fastest growing social media platform and out of its over one billion users, almost half of them use the platform at least once per day. Put simply, if your church is not using Instagram effectively, you're missing out on a huge audience.
Like other social media marketing platforms, your church Instagram will help build connections with existing and new church members outside the confines of your regular services. Instagram's emphasis on visual media is an ideal space for you to showcase the culture and life of your church online.
Even better, if you're looking to reach a younger audience, having a clear church Instagram strategy is the way to go. 59% of Instagram's users are under the age of 30 and if that doesn't convince you, here are some stats that vouch for the success of marketing with Instagram:
90% of all users follow at least one business account.
81% of people use Instagram to research products and services.
50% of users are more interested in a brand when they see its ads on Instagram.
83% of users discover new products and services on the platform.

Marketing With Instagram: The Basics
If you're just starting out and not yet making regular Instagram posts, don't worry. Here's what you need to get started before developing your church Instagram strategy.
Create an Instagram Account
Setting up your account is fairly straightforward. A church Instagram account should be created as a Business account. This will allow you to enjoy features specific to Instagram Business accounts including the ability to run ads. You'll need an active Facebook Business Page to create an Instagram Business account.
If you already have an church Instagram account, you can switch to a Business account in the Account Settings.
Optimize Your Profile
1) Your church Instagram username is your identity so you want to aim for one that is similar to your church's name and your other social media accounts. You might have to be creative if your ideal name is already in use.
When creating your Instagram username, there are two things you need to know:
You have a maximum of 30 characters to work with.
Your username can only contain letters, numbers or underscores.
2) The profile picture should be a high-quality version of your church logo that's consistent with your other social media channels. Instagram profile pictures are 110px and circular so make sure when you add your photo, it's easy to read and nothing gets partially cut off.
3) Your Instagram bio is where you introduce yourself and provide one primary call to action. It's prime real estate so take the time to make sure you're making the most of every character.
There are a few things to keep in mind when developing your bio:
Description. You have 150 characters to let people know about your church, persuade them to follow you and lead them to take a specific step.
Website. You have the opportunity to add a website to the bio. This could be your church's website, Facebook page or any other website that's appropriate.
Location. Include your church's physical location so users quickly know where they can find you.
Church Instagram Strategy: Posting
Once you've got your profile sorted, it's time to develop a posting strategy.
How to Post to Instagram
1) Click the '+' at the bottom of the screen.
2) Select the photo or video you want to post or take a new photo or video directly in the app.
3) Edit your photo if needed with pre-designed filters and editing tools.
4) Increase your visibility with a caption, location tag and relevant hashtags.
How Often to Post to Instagram
There's no magic number of posts but the general consensus is to post to your feed 3-4 times per week and no more than once per day. The aim is to be consistent with your posting schedule and to have a clear purpose for your posts.
What to Post to Your Church Instagram Feed
It might seem impossible in the beginning to come up with three different posts each week, but don't worry. Start slow and build your way up to a consistent posting schedule.
At the start, you should focus on quality over quantity. Take full advantage of the content you do have and make it look great for your followers. To help get your creative juices flowing, these are some tried and tested church Instagram post ideas:
Share images or videos of your worship service.
Go behind the scenes during event planning and service preparation.
Share Scripture or quotes from the last sermon.
Highlight a volunteer or community service.
Advertise an upcoming sermon or series.
Promote upcoming church events and services.
Share inspirational and engaging content like conversation starters or Bible verses.
Celebrate baptisms, communion and significant events.
Share content from your congregation.
Hashtags 101
A hashtag is a single word or phrase preceded by the pound symbol. Some examples of hashtags are #WeekendVibes, #MondayMotivation and #churchfamily.
On Instagram, a hashtag serves as an indication that a piece of content relates to a specific topic. They help make your content discoverable in searches, allowing it to reach more people. Hashtags are also a way to connect content to a specific topic, theme, event or conversation.
Why use hashtags?
Of all the features of Instagram, hashtags are one of the few that you really must use to reach new audiences. Here are some of the most important reasons to use hashtags in your social media marketing:
Increase engagement.

Including hashtags means your post becomes visible to others following or searching that hashtag and can lead to greater engagement.
Build brand awareness. Creating a branded hashtag can be a powerful way to promote your business and drive conversations.
Add context to a post. Including a hashtag can be a simple way to contextualize what you're sharing without using up valuable characters.
How to Find Hashtags for Your Church
To find hashtags that are specific to your brand, you'll have to do a little research. Here are four simple steps to help you find ones that are relevant to your church and what you represent.
1) Monitor other churches and social media influencers
Do a competitive analysis on social media to gather intel about your competitors and any relevant influencers within the church niche. Take note of which and how many hashtags they use in each of their posts. This will help you learn how other churches are engaging with your shared target audience.
2) Analyze which hashtags were successful
Consider which posts have been most popular and then see if there's a trend with the hashtags you've used. When you notice some of your most popular posts always contain a few of the same hashtags, make a point to include those in your future posts as well.
2) Find Related Hashtags
Once you have a good grasp of which hashtags work well, consider trying related hashtags. These will likely be more specific than the popular hashtags you're already using but can help your church connect with a more targeted audience.
On Instagram, related hashtags show when you type a hashtag into the search function. You'll get a dropdown menu of similar hashtags related to that search term along with how many posts they've been used in.
3) Find the Sweet Spot With Volume
With hashtags, you don't want to choose anything that's too popular as you'll just get lost in a sea of posts. Likewise, you also don't want to target anything too niche that would limit your post's visibility.
The sweet spot will depend on how well your content matches. A good guide is to aim for anything with under 500,000 posts on them and a sprinkle of hashtags with around 20,000 posts.
Working with Hashtags
Here are some other tips for working with hashtags when marketing on your church Instagram account:
Hashtags always start with '#' but they won't work if you use punctuation, spaces or symbols.
You can post a maximum of 30 hashtags in a post.
Hashtagged content won't be seen by any non-followers if your account is private.
When creating your own, don't string too many words together to the point where it's too difficult to read.
Use relevant and specific hashtags.
Mix up your hashtags to attract different groups of people and to keep your content fresh.
Beyond the Instagram Feed
Once you've got your regular Instagram posts sorted, you'll want to dive into the world of Instagram Stories and video. Right now, Instagram has a huge emphasis on showing video content. While regular photo posts are still necessary, to really dominate with your church Instagram strategy, you'll need to invest some time in creating a variety of video content.
There are three types of video content that you can post on Instagram and if that all sounds too complicated to even bother, don't worry. It's now easier than ever to make your own fun videos to share with your followers, and it can all be done using your phone and some simple editing apps.
Regular Instagram Videos
You can create a long-form video that's up to one minute long to post in your feed.
Instagram Stories
Stories are a compilation of photos or short video clips (up to 15 seconds in length) that vanish 24 hours after posting. They're highlighted within a circle around your profile picture and at the top of your followers' Instagram feeds.
Stories don't need to be highly curated and instead can be a fun, creative way to share raw, authentic content with your followers.
Instagram Live
Live videos give churches an opportunity to connect and interact with their followers in real-time. Similar to Facebook Live, you can add guests, exchange comments with viewers and save replays to share later.
Instagram Live is ideal for behind-the-scenes footage or Q&A sessions with your followers and works great when you want to launch an exciting new event or promotion.
Instagram Reels
Reels is Instagram's answer to Tik Tok and is an additional format that allows you to create and share short engaging videos. Instagram Reels are videos that can be up to 60 seconds long.
Reels offer a suite of in-app editing tools that allow users to create engaging and fun video footage. It can include multiple video clips, captions, filters, interactive backgrounds and stickers amongst tons of creative options.
Start Engaging With Your Community
A church's community doesn't just have to be members of your congregation. Chances are, your church is doing great work already with different parts of the community, such as helping those who are less fortunate. Your church's Instagram is just another way to reach this extended part of your community.
You might have heard of the practice of buying followers but this is a very bad idea for your church Instagram strategy. The aim of developing your follower base is to create a highly targeted local audience. Buying followers will just give you a large number of users who have no interest in what you have to say. Plus, the way the Instagram algorithm works is the fewer people who engage with your content, the fewer people they'll share it with.
Instead, target accounts that will actually show interest. Which restaurants in your community have an Instagram account? What about service providers, like gyms, dentists or car maintenance? As you get started, aim to follow 5-10 church members or local accounts every day. You can search for people and places by typing in your area in Instagram's search bar.
Collaboration
Partnering with influencers has been around since the early days of marketing. From athletes promoting sports drinks to models touting the latest domestic craze, it's a common practice. As a church, you might not have a six-figure Instagram marketing budget but that doesn't mean you should discount collaborating with influencers.
You can adapt the same strategies by partnering with members of your church on Instagram who could be considered influencers.
What is an Influencer?
Put simply, influencers are people or organizations who have an expert level of knowledge or social influence in their field. Micro-influencers can have anywhere from 10,000-50,000 followers and nano-influencers can have less than 10,000 highly engaged followers.
Think about any churchgoers or members of the local community who use their Instagram as a platform for sharing with their followers. Depending on the demographics and location of your church, there's a high likelihood that your congregation has a few people on Instagram who might be a good candidate to collaborate with.
What is Influencer Marketing?
Influencer marketing is a form of marketing involving product placement or endorsements from social media influencers.
Your church can use influencer marketing to help make connections with people and further reach your community. Consider partnering with the Instagram users in your church to promote your existing content or you can provide them with content ideas and images they can share. You can also use influencers to help brainstorm ideas for your own channel.
Working with a group of people in your church will accelerate your efforts to get better connected with people in your community on Instagram.
Marketing With Instagram: What NOT to Do
We've covered a lot of 'must do's' for when you're creating an effective church Instagram strategy but equally as important is what you should avoid doing. This list could go on and on but here are some of the top things you should not do on Instagram:
Don't post more than three times a day.

There's nothing worse than scrolling through your Instagram feed and seeing multiple posts from the same user.
Don't post without captions.

Sure, some people are in it just for the pretty photos but, for the ones who aren't, a caption-less photo is a missed opportunity to connect.
Don't auto-post to Facebook and Twitter.

A well-crafted

social media strategy should be tailored to the distinct audiences you're trying to reach on each platform.
Don't post too many stories.

It's easy to go overboard but avoid posting so many stories that the lines at the top turn into tiny dots.
Don't just talk about the church.

Try to connect with your followers and avoid constantly promoting your church and its activities.
Don't ignore the comments.

If people have taken the time to like and comment on your content, take the opportunity to respond and improve relationships.
Don't start your church's Instagram marketing without having a social media policy in place. This is a prerequisite for any social media use. Ministries establish a basic church social media policy to protect themselves from the negative effects that can come with social media. In most cases, the policy isn't an elaborate manual, just a short piece of guidelines designed to protect your church.
Instagram For Churches: A Four Week Starter Plan
Now that you've got all the tips and tricks you'll need to get your church Instagram strategy started, it might seem overwhelming. How are you supposed to go from zero to posting daily and engaging regularly with your followers?
Don't worry. You don't need to do everything all at once, and it should just take a few weeks to really get up and running. Here's a general guide on how to start marketing your church's Instagram account during the first month.
Week 1: Build and Enhance Your Instagram Profile
Dedicate this week to either build or optimize your existing church Instagram profile. Don't stress about hashtags or content just yet. It's all about getting your profile and bio ready for all the eyeballs that are about to be focused on it.
You're more than welcome to start posting if you feel comfortable but the aim of this first week is to prepare your church Instagram profile.
Goals for Week 1:
Create your username.
Optimize your bio.
Add a photo to your profile.
Add your location.
Time commitment: 1-2 hours
Week 2: Build Your Social Media Strategy
The second thing you want to do is to critically assess how much time you actually have to devote to your church's Instagram. If your schedule is looking tight, now is the time to delegate the responsibility of enacting your social media strategy to someone else. This could be a staff member or church volunteer.
Develop a clear plan of what types of posts you will publish, on which days of the week and what hashtags you'll be using. Your strategy should also include how often you will revisit it. This includes reassessing your hashtags and using Instagram analytics to see what content is resonating with your audience.
Goals for Week 2:
Decide responsibilities.
Use hashtags.
Start sharing.
Time commitment: 2-3 hours
Week 3: Put the Plan Into Action
It's time to turn your dream into reality. As well as engaging with users who like and comment on your own posts, you'll now want to start connecting with people and other organizations in your community.
Goals for Week 3:
Publish posts according to a schedule.
Spend time connecting with people.
Respond to comments on your posts.
Time commitment: 1-3 hours
Week 4 and Ongoing: Plan on Engaging
This is where the social side of social media kicks in. You should now have a handle on your posting schedule. You should also be responding to comments on your own posts and have followed some people in your community.
The aim going forward is to continue being social by engaging with your existing followers and potential new followers that fit into your target audience. To really get the most out of your church's Instagram and make meaningful connections, you'll need to spend time on the app.
Jump back into your original church Instagram strategy and make sure that everything you planned initially still makes sense. Are your hashtags working? Do people prefer one type of post over another? Should you focus more or less time on Instagram Stories or Reels? Your strategy will start to fall apart without the right oversight and review.
Goals for Week 4:
Continue posting according to your schedule and ramp up if required.
Respond to comments on your posts.
Spend time connecting with people.
Revisit and assess the performance of your first month.
Time commitment: 1-3 hours