A common question on many church leaders' minds is how to ask for church donations. The fact is, almost all churches need donations to function day-to-day and grow into the future. From maintaining their buildings, providing outreach and funding missionary trips, there are many reasons churches might look for help from their congregations, local communities and beyond.
Asking for donations can seem overwhelming, but there are many ways to do it that match the spirit of your church and your specific needs. Keep reading for tools and ideas you can use to request donations that will make a difference. And get access to free letter templates that can help you explain your needs to potential donors for many different situations and seasons.
Table of Contents
How to Ask for Church Donations
You know donations are important and you probably have several projects and needs that could use new funding, so you are probably wondering how to ask for donations for church. This section spells it out for you! From low-tech methods to advanced technology, you can find many ways to request donations.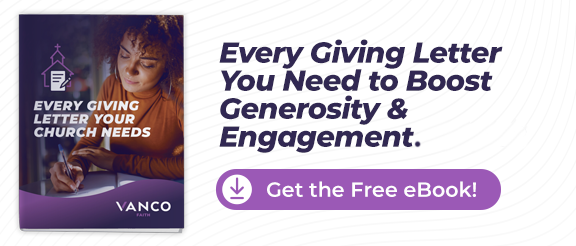 1. Online Giving App
If you are wondering how to ask for church donations, there is an easy way. Technology has made this process easier and faster for everyone involved.
You no longer have to ask for donations for church in person. You can use a mobile app that allows church members to give conveniently from their phones.
Church members can download this app and give money at the press of a button. The Vanco giving app also creates a platform for engagement and community.
Church members can connect through the app and share information and events, such as Bible studies and prayer groups.
It also enables you to keep track of different church details like seating, volunteers and church events.
The app makes it easier for churches to give their congregations receipts. This allows people to track what they are giving and include it in their tax information.
2. Church Offering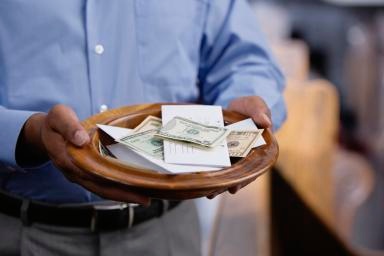 Wondering how to ask for donations for church? The most common way to do this is to have a church offering at every service.
This is something that churches have always done and continue to do to collect donations. Some churches also refer to this as tithing.
Church members may give in-person donations every month, depending on their income. This is also a great way to collect special donations for specific church purposes.
Having a church offering is important so all your church members are included. Some members may not be as technical and may not want to use an app when giving. You can also write an offering message asking for donations.
Church Offering Videos
As a church leader, you know how important it is to create an environment that encourages giving. But how can you achieve this in a way that is both effective and inspiring?
That's where Vanco comes in. We understand the power of video, and that's why we've created church offering videos [Instrumental Version and Silent Version] to help you inspire giving in your congregation. These videos are designed to create a warm and welcoming atmosphere that encourages generosity and fosters a sense of community.
And the best part? These videos can be streamed from any location, making them suitable for in-person and online worship. This means you can reach more people than ever before, and inspire giving on a whole new level.
But we don't stop there. If you're looking for more online videos to use during church services, such as welcomes and countdowns, we have you covered. Our YouTube channel also offers instructional guides to help your church get the most out of our materials.
So if you're ready to take your church's giving to the next level, subscribe to our channel and start using our church offering videos today.
3. Text-to-Give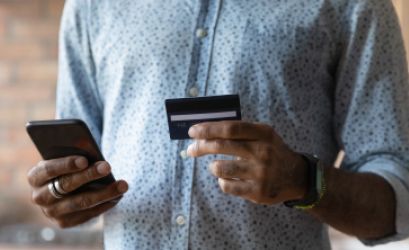 Another great option for online donations when you want to raise money for a church is text-to-give. This makes online giving easy and accessible for anyone with a mobile phone.
Text-to-give technology is often used in combination with a church app. All church members have to do is text their donation details to the church's phone number. They will then receive a link that allows them to fill out an online donation form.
This can all be done in a matter of minutes and allows members to give from anywhere.
4. Church Fundraisers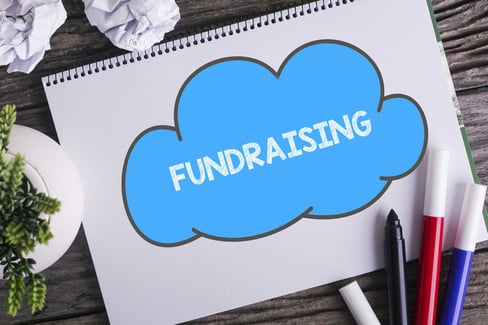 One great option for church donations is having church fundraisers. This is another way of raising money that many churches still rely heavily on.
Fundraisers are a great way to gather donations while providing something beneficial to the community. Fundraisers may include a church play or a church concert that people buy tickets to attend. Or you may have a church bake sale to raise funds for a specific purpose. No matter what option you choose, this is a great way to encourage people to give.
Fundraisers are also a great way to reach out to church members and those in the community. Many people are happy to get involved with church fundraisers if they benefit a good cause.
Today, it is easier than ever to manage church fundraisers with online event ticketing software. Use the software to create a branded event website and tickets and make buying and paying for tickets easy for attendees. The tool manages ticket sales and seating arrangements for you and tracks sales in real time, so you can focus on event details that will make it a success.
5. Giving Jar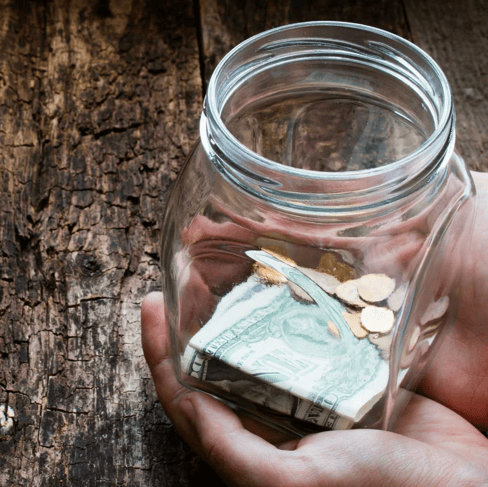 A simple way to encourage church donations is a giving jar. This is similar to what you may see in stores hosting fundraising drives for those in need.
You can have a church giving jar that serves a specific purpose, like a church project or outreach program.
Encourage church members to drop their spare change into the jar. Depending on how many church members you have, this can add up quickly.
You can also turn this into an engaging activity to see how many jars the church can fill up.
6. Seasonal Donations
It is common for churches to request seasonal donations. These donations usually center around specific church outreach programs.
The most common seasonal programs happen in winter and spring. These types of programs allow church members to save up money to give at those specific times.
You can generate engagement by announcing seasonal donations in advance. If people know ahead of time about options to give, they are more likely to give larger amounts.
You can include church donation letters as a part of your seasonal donation programs. For example, more people are willing to donate around Christmas to those in need.
7. Pledge Drives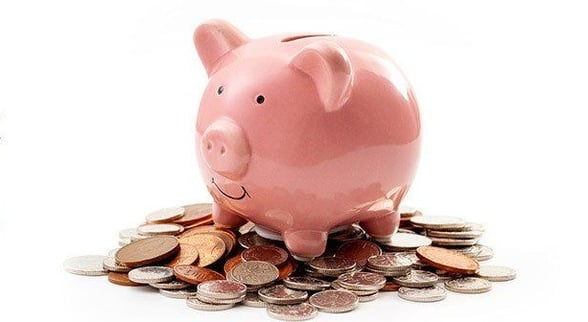 Another way to generate revenue and fund specific church projects is through a pledge drive. Similar to a fundraiser, a pledge drive is a more direct request for donations that you might use when the need is more urgent, such as repairs to the church building, or happening in the near term, like a missionary trip.
So how do you ask for church donations through a pledge drive? There are many ways to do it, but a personal appeal, a clear explanation of the need, and a heartfelt thank you are important components to include every time. It also helps to get guidance on how to structure and run your pledge drive to make it a success.
8. Church Building Campaigns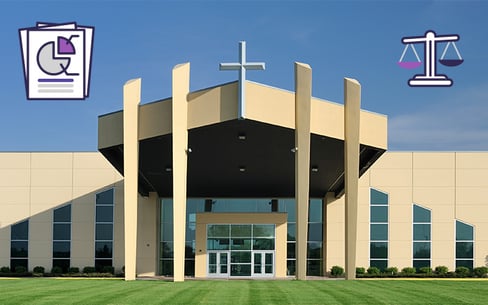 Ministries are often starting churches in new locations. Donation campaigns that help to fund the largest expense of such an expansion, a church building, are a key part of this growth. Even if churches aren't expanding to new locations, building campaigns are still a regular occurrence as their buildings are large and often old.
Any church building can involve both expected maintenance costs that can be high, and unexpected maintenance costs, which can be even higher. For example, old pipes bursting is a common, unexpected cost that requires churches to fundraise.
Building or maintaining the physical body of the church can require significant fundraising efforts to ensure it is safe and welcoming. If your church is growing or in need of repairs, having a comprehensive guide to planning and implementing a church building campaign can help.
9. Free Advertising to Boost Donations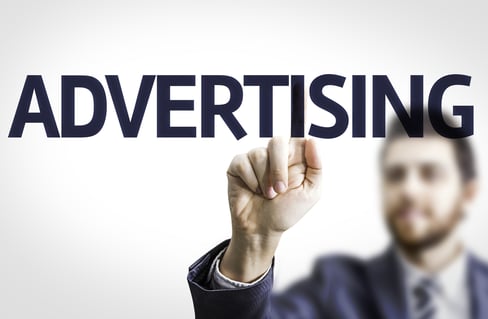 You may be wondering how to ask for donations for church from your congregation, but what if you could expand your reach through free advertising dollars from a company with a much bigger audience? Through the Google Ad Grants program, churches can get $10,000 each month to ask for donations for their community outreach and charity programs.
Using the Google Ad Grants program and Google AdWords techniques and best practices, you can advertise your church and its missions in specific, targeted ways to reach the people that are most likely to support your church. There are many details involved — from qualifying and registering to remaining in compliance with the program requirements — but this can be a huge help for churches that learn to use the program to their advantage.
Learn how to tap into this amazing resource today.
10. Church Donation Letters
Templates and Samples to Simplify Church Donation Requests

Get a free PDF with dozens of donation, thank you and invitation messages.
If you are focused on church fundraising, you need to create donation letters to request the community's help through donations.
If you want to know how to ask for church donations, this is the most common option. Many churches send a variety of donation letters throughout the year.
Churches are a big part of local communities, and those communities are often happy to give back in the form of donations. But you have to reach out and let people know you need donations in the first place.
You can use church donation letters if you are trying to fund a church-related project. This may include renovations or adding parking spaces.
Donation letters can also be used at certain times of the year for special fundraisers. Churches do a lot of community work and may need financial assistance to help those in need.
Your donation letters should be straightforward and to the point. They should be friendly and offer all the information that people may want to know.
You don't want your letters to appear to be spam or come across as pushy. You can use donation emails, but you should send them intentionally and when it makes sense based on your needs and your audience.
Free Letter Templates for Every Occasion
Beyond donation requests, our team of wordsmiths has created dozens of templates. These templates include donation requests, thank you letters, seasonal messages and invitations to worship and events. Get these templates and every donation request letter we've created in one convenient PDF. Click below to access all the templates today!
Download the guide for free!