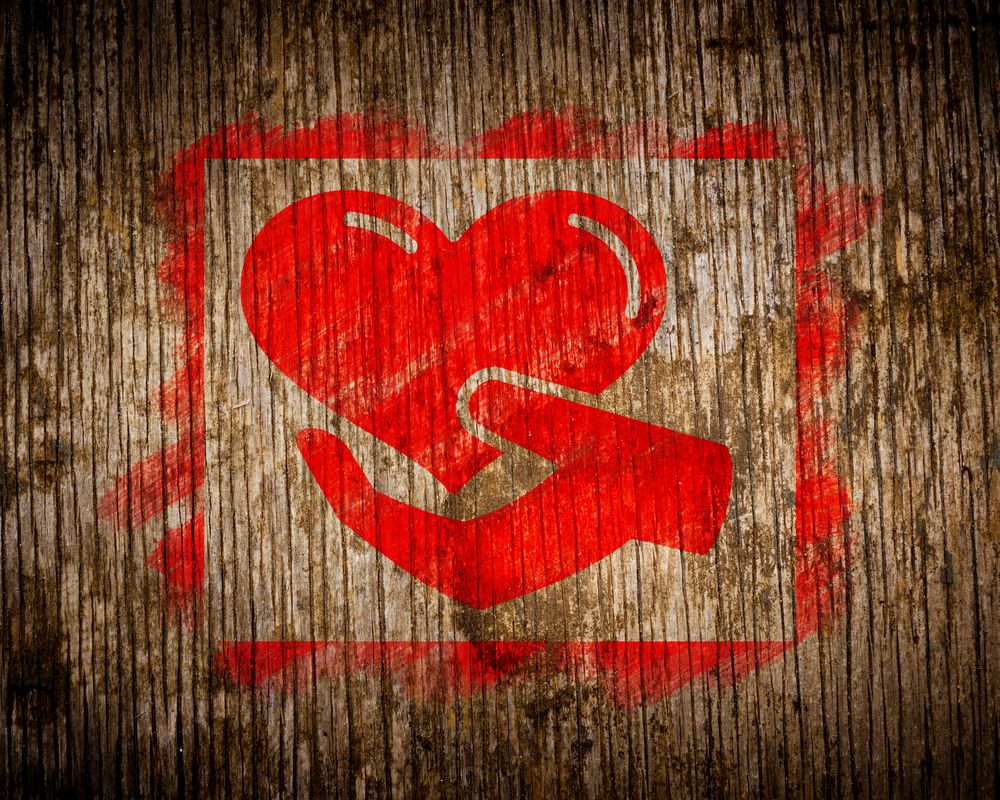 Today, fundraising ideas for churches must be creative and effective. With shutdowns and the inability to connect with congregation and community members for over a year, churches have been hit hard during the pandemic. Moreover, as churches seek to be sanctuaries in their communities and provide essential services, it's critical that they are able to fund these ventures.
There have been many heartwarming stories of communities rising up together to help their local churches in their time of need. Better yet, as restrictions have eased across the US, many churches are again able to collect tithes and dues from members. Unfortunately, this aid is not always enough. To ensure there are funds to continue the church's vital work, churches must continue coming up with new ways to fundraise, including virtual fundraising efforts.
That said, it can be challenging for a church to continuously come up with new fundraising ideas. This is especially true as at least some of the ideas must be "pandemic proof" meaning that they can be performed virtually or socially distanced. It's a big ask, even for the most seasoned church fundraiser. This guide will explore the top fundraising ideas for churches and how your church can implement them.

Why Fundraising is Essential for Churches
There are many reasons that churches must fundraise, and not all of them are financial. However, as the pandemic wreaked havoc on churches across the nation, fundraising has become central to many churches' survival and continued operation. That said, coming up with fundraising ideas is a lot easier if you have a thorough understanding of the driving forces behind church fundraising. Here's an explanation of the most important drivers of church fundraising.
Churches don't bring in much money, as they are nonprofit entities. Most churches are considered

501(c)(3) tax-exempt organizations

under US tax law, as they are deemed public charities. Most churches rely almost completely on donations from members and non-members alike.
Fundraisers mean outreach, and outreach typically means increased funding. Fundraisers allow the church to connect with local community members and businesses. These connections are extremely valuable, as they help to increase the pool of prospective donors, so the church can provide more aid and perform more community outreach. Virtual fundraising ideas, including using an

online giving platform

, can increase outreach exponentially.
Churches must cover operating costs. Churches are not businesses, but they do have operating costs. The church is responsible for covering costs like electricity, gas, and water. However, they may also be responsible for paying rent or paying off a loan, depending on their circumstances.
Fundraising typically invokes the spirit of the scripture. The scripture is quite clear, 2 Corinthians 9:6-8:
"Remember this: Whoever sows sparingly will also reap sparingly, and whoever sows generously will also reap generously. Each of you should give what you have decided in your heart to give, not reluctantly or under compulsion, for God loves a cheerful giver." Fundraising is an opportunity for church members to give back to the community and church and to embody the spirit of giving.
Top 10 Fundraising Ideas for Churches
Fundraising ideas aren't exactly hard to come by, as fundraising has been done pretty much since the dawn of time. However, it's important to distinguish between those fundraising ideas that are good in theory, but aren't' actually all that effective. In this list, you'll find tried-and-tested fundraising ideas, as well as newer innovative virtual fundraising ideas. Each idea offers a viable solution to earn funds for your church and increase community outreach. However, the best fundraising idea, one that's effective, will be the one that best suits your church, community, and congregation. Here are the top 10 fundraising ideas for churches in 2023.
1. Basket Raffle
Basket raffles largely rely on the kindness and generosity of the small businesses in your community. These businesses typically donate items to be arranged in a basket and raffled off by the church. The key to a successful basket raffle is to build as many baskets as possible and ensure that the baskets cater to a variety of interests.
2. Church Yard Sale
Everyone has items in their homes that are no longer in use, collecting dust, or simply have no more purpose. Those are the items you want to ask your congregation to donate to your church's yard sale. Place signs up around town and advertise on social media to draw a crowd. Any leftover items can be stored until the next sale or donated to help the less fortunate.
3. Host a Community Event
Whether you host a block party or create a winter wonderland, hosting a themed event for community members is a surefire way to earn. Simply charge for admission and connect with local vendors to collect donations to help you pull the event off. This is partially a virtual fundraising idea, as it should be advertised online. You can post about the event on your church's social media pages and ask followers to spread the word.
4. Conduct a Bottle and Can Drive
Bottle and can drives are typically low effort fundraising options, but they can yield a high reward, especially if done consistently. You may set up a can donation station on your church's premises, advertise it to your congregation (ask them to spread the word around town!), and routinely recycle the cans for cash. Not only will you reap cash rewards, but you'll also be helping the planet.
5. Host an Auction
Auctions are awesome because the vast majority of items being sold can be sourced cheaply or donated by local businesses. Additionally, large ticket items often draw large crowds, so your church may even entice non-members to participate in the auction. This is another event to advertise on social media, as it's important to get as many people involved as possible.
6. Virtual Offering Plate
Your church may have members who can't make it to services in person. If these members are immunocompromised they may be missing out in other areas of their lives as well. An online church service is a great way to connect with those congregation members. Setting up a virtual offering plate during your church's online church services gives those watching at home the opportunity to give.
7. Host a Movie Night
Hosting a movie night doesn't mean that your church must have a huge projector and sound system. You can scale down to hosting a family movie night on whatever device is available. Charge per entrant and encourage guests to bring items like pillows, lawn chairs, and blankets to make themselves comfortable during the film. If you want to go the extra mile, you can connect with a local movie theater and ask about hosting a movie night in an empty showing room.
8. Partner with a Local Business
Partnering with a local business (or more than one!) is a great way to bring the community together and support small businesses. It's a win-win. The business may host a sale with a portion of the proceeds going to your church or they may go as far as to dedicate a day to donate all sales proceeds to your church.
9. Bake Sale
Yes, bake sales are among the most common fundraising ideas on the planet. However, there is a reason they are so popular — they work! Bake sales are usually low to no-cost fundraising ideas that enable church members to show off their baking skills and other talents make money for the church. Church members may choose to pay for the cost of ingredients themselves or your church can connect with a local grocer to sponsor the event.
10. Social Media Giving Campaign
Social media is a powerful church marketing tool, even without relying on paid campaigns. Churches can launch a simple, free fundraising campaign with just a single post and hashtag. Your church may tap into the generosity demonstrated on the global Giving Tuesday initiative, where social media users may take to social media channels to showcase their donations and invite others to do the same.
Post to your church's social media account inviting followers to post a selfie of their pledge to give using the hashtag. #GivingTuesday. As this is a virtual fundraising idea, you'll need to set up an online donation station to help people give.
Conclusion
Fundraising is one of the most important aspects of a church's success. Not only does fundraising help to ensure a church's financial viability, but it also brings community members and parishioners together for a good cause. That said, not every fundraiser needs to be done in person. In fact, virtual fundraising is a powerful tool that can increase donations to your church. Vanco's online giving platform offers churches the opportunity to raise and collect donations online, making it even easier for people to give. With the power of this service, churches can reach new donation heights and leverage the power of convenience.
Learn more about how Vanco's online giving platform can help your church fundraise.
Get the Free eBook to Improve Church Stewardship
Keeping the lights on, the doors open and missions funded isn't what inspired most church leaders to pick their career, but it is key to the health of the church and the congregation. Discover how to become a master of church stewardship with our ultimate guide.