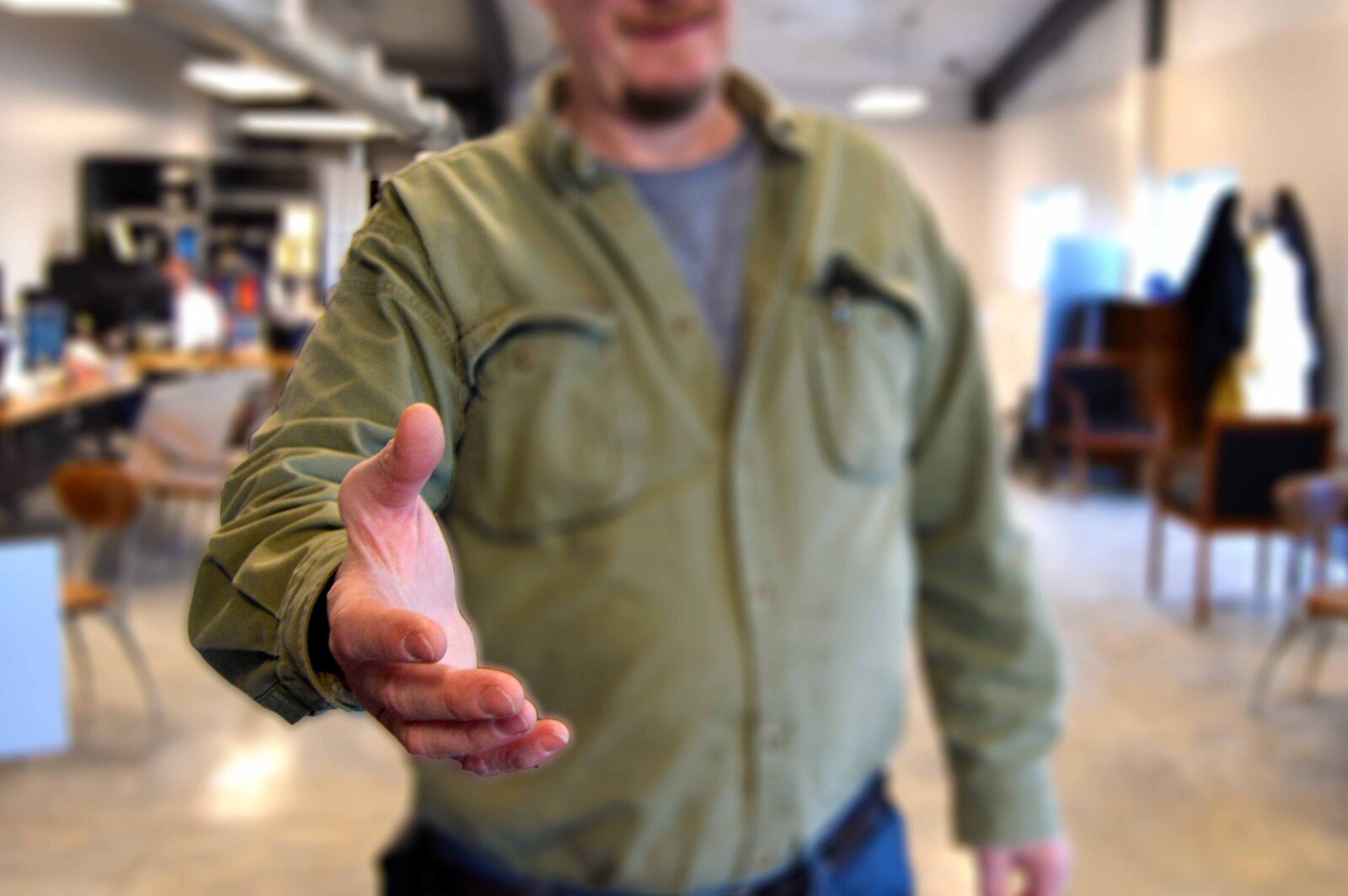 Church outreach ideas are great ways to connect with the community and these ideas will help you reach your church's potential. We did the research and found the top ideas for churches like yours.
Table of Contents

General Church Outreach Ideas
If you're looking for church outreach ideas you can use all year long, then this list has something for everyone. Whether you're looking to partner with other churches or want to connect with new people in the community, there are plenty of general church outreach ideas guaranteed to inspire those around you. These ideas and activities will engage members, including ladies church groups and youth groups, build connections within your church and also have a positive impact on the community your church calls home. Read on to find church outreach ideas that best fit your congregation and get started on implementing them so your church can better live out its mission.
1. Prayer Ministry
It's not uncommon for Christians to be hesitant to share their faith, afraid of being an imposition on those around them.
However, prayer ministries are excellent opportunities for Christians to come together and pray or simply discuss their love of God while meeting new friends. Online prayer ministry is another way to connect members as they talk with God.
2. Church Thrift Store
Sadly, the poverty rate in 2021 was 37.9 million Americans living in poverty.
However, you can host a thrift store. People from all over can come and shop on a budget while meeting members of your church. This is also an excellent way to recycle old items while serving the community around you and promoting your church outreach ideas.
3. Partner With Another Church
It's increasingly common for churches to partner with one another in the hopes of achieving a common goal. Service-oriented churches understand the importance of coming together as a community and when you partner with each other, you can host bigger outreach activities.
If you plan on hosting a barbecue as one of your church outreach ideas, for example, you can partner with another church to make it twice as grand, attracting twice as many prospective members.
4. Street Evangelizing
While walking up to new people and starting a conversation might seem intimidating, it's a wonderful way to connect with the community around you. Remember to be respectful and engaging when discussing your church with prospective members.
If you have any current members that are exceptionally outgoing, funny or charismatic, you might consider asking them to assist with your street evangelizing.
You don't have to talk to strangers you meet on the street, however. You can set a booth up at a park and let them come to you. Prepare some tasty treats and be sure to have plenty of literature about your church.
5. Prenatal Classes for Expecting Parents
What better way to engage your community than to host prenatal classes? These classes build confidence while giving birth and are an excellent opportunity for expecting parents to connect with other parents.
Childbirth is a miraculous journey and may help bring non-members to your church, and closer to God.
6. Self-Defense Classes
In 2019, there were over 821,000 aggravated assaults in the U.S. What better way to protect and engage your community than with a self-defense course?
Self-defense is essential to men, women and children. They need to know how to protect themselves and their families and they can be a great example of the type of women's ministry event ideas that empower and strengthen the women in your church.
A popular type of self-defense class is Jiujitsu. You could host a self-defense night where you teach this or other forms of martial arts and invite community members to attend. You can reach out to local law enforcement officials to see if they'd offer free or low-cost classes for people to attend.
7. Coffee Shop
Why not host an on-site coffee shop? They're low maintenance and won't cost your church much, and if you have a strong Wi-Fi connection, you can boast of having access to free internet.
You can even have an open mic night and encourage community members to come and share appropriate music or poems. If you charge a small fee, you can use it towards your church's community outreach programs.
Even better, if you have access to a kitchen, you can prepare snacks to serve at your coffee house. All you need is a coffee machine, some basic disposable supplies, a refrigerator and a sign at your front door promoting your wonderful church outreach ideas.

8. Community Service Opportunities
If you and a group of parishioners are looking to get out and help the community, then there's no better way of doing so than by forming a group and putting yourself out there. You can agree to meet at a certain time and pick different charities to help.
One day you might help out at a food pantry, and another you may choose to volunteer at an animal shelter. Pick a wide variety of activities that appeal to everyone and extend these community outreach activities to your entire community.
You can even ask your local mayor if they recommend any volunteer programs for you to help out at. Be sure to bring literate about your church for those interested.
9. T-Shirts
Wearing t-shirts with your church on them is a great way to advertise your congregation when out in the community. You can even print extras to give away for free. This is a simple gesture that doubles as free advertising.
You can even add custom sayings that relate to your church and your mission statement.
10. Talent Show
A talent show is an excellent way of getting the entire community involved. If you know someone with a secret talent, why not invite them to participate? You can charge a small fee to donate to a local charity.
You can advertise your talent show in the newspaper, but make sure clear rules and guidelines are defined.
Best Youth Outreach Ideas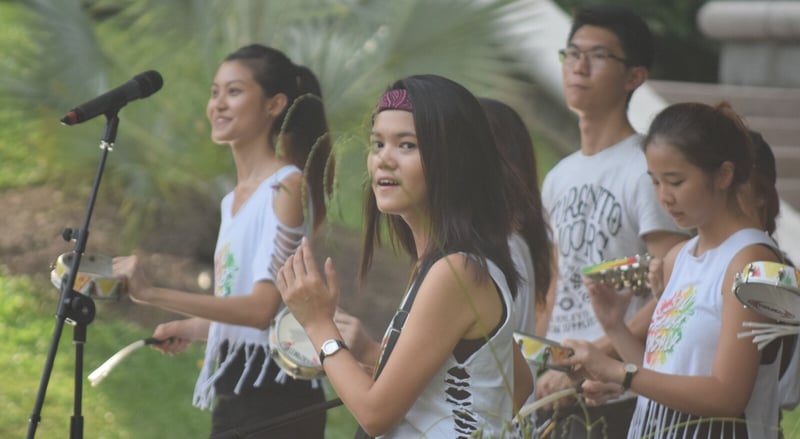 Did you know that 13% of the U.S. population is made up of adolescents? What better way to reach the community than through youth outreach programs?
Here are some ways you can get youngsters involved in your church.
11. Offer a Preschool and Kindergarten Program
It's very common for churches to offer preschool and kindergarten childcare programs. You can check with church members to see if anyone has teaching experience and would like to volunteer their time.
You could charge a small fee which your church can use for its community service programs while providing parents with a safe, affordable option for their little ones.
12. Create a Church Sports League
Do you have a gymnasium at your church or an outdoor field? If so, you can create a church sports league. If your church is part of a school, then you can work together to create this wonderful type of youth outreach program.
Children need at least an hour of daily exercise, so why not offer a sports league for them to participate in?
Check and see if any parents would like to be volunteer coaches.
13. Mission Trip
Mission trips are among the best church outreach ideas. And they don't have to be far- you can schedule them right in your own backyard.
Is there a community you know needs assistance? You can schedule a mission trip to help. You can also create local trips to help build houses for the less fortunate or clean-up activities to help combat pollution in your community.
14. Music Camp
Music camps are another great way to involve your younger community members. During a study where 2,000 Americans were asked if they value music lessons, 82% felt it's important for their child to learn some instrument.
Ask and see if any church members are also musicians and ask if they'd volunteer their services to teach children how to play an instrument. The children can then play for your church at Sunday service!
15. Free Babysitting
Free babysitting is an excellent way to attract young couples to your congregation. You can also offer a date night at your church!
Monthly free babysitting could be something you regularly promote, helping to draw new church members while promoting essential church outreach ideas and providing an essential service to those looking for some quiet time.
16. Student Driving Lessons
If a teenager intends to drive on their own, then they need driving lessons. Look for qualified drivers at your church and see if they would provide driving lessons for local teens.
You can even print a sign with your church's name and put it on the side of the student driver's vehicle. Just be sure to check with local laws.
17. High School Career Guidance
Career guidance is a great way of building relationships with teenagers. This is an age where many teens need guidance on career choices, and your church can help them decide what path makes the most sense.
You can talk to a local school or principal about setting up a booth on their campus. Look for employees and bosses within your congregation to see if they can talk to teens about their businesses and what it's like being in a specific industry.
18. Education Scholarships
Your church can sponsor educational opportunities for students, especially students looking to transfer from public school to a Christian private school but can't afford the tuition. You can work to create community outreach programs that raise funds, assisting these students with receiving a scholarship that covers part or all of their tuition.
19. Youth Sports Sponsors
While offering youth sports programs, you may find that your church needs assistance affording uniforms and other materials. This is an excellent opportunity for you to connect with local businesses and seek sponsorship.
They can put their business name on your jerseys and help to promote your church at their establishment, making this a mutually beneficial relationship that ultimately benefits the children.
Church Christmas Outreach Ideas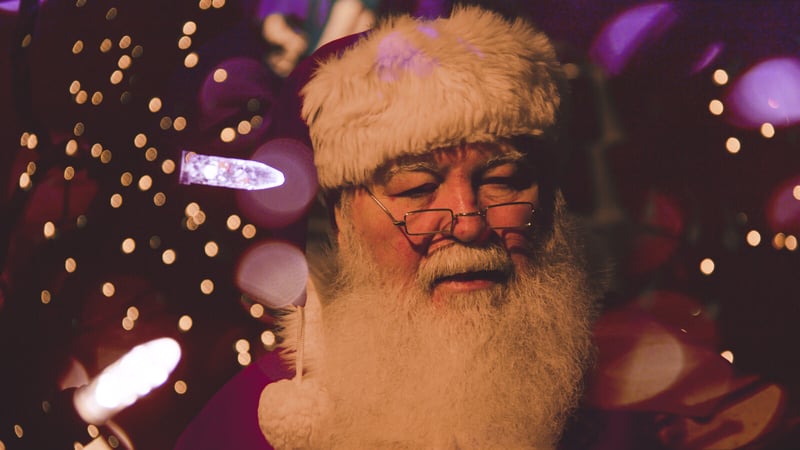 The holidays are a time for celebrating, and they make an ideal time for church outreach programs. Here is a list of ways you can inspire your community at Christmastime while enjoying the most magical time of year with your church.
20. Food for the Homeless
It's estimated that nearly half a million people are homeless in the U.S. What better time than Christmas to help them with a church outreach program? You can create local drives to collect toiletries, food, warm clothing, blankets and more.
You can also call local food stores and ask if you can host a collection drive in front of their store one afternoon. This is a great way to help the homeless and hand out literature about your church.
21. Nativity Scenes
If your church doesn't have a nativity scene for community members to drive past, then you should consider displaying one. They're a beautiful representation of the birth of Christ and a wonderful way to invite new members to join your church. You can create a simple nativity scene or one that's more elaborate.
Winter Church Outreach Ideas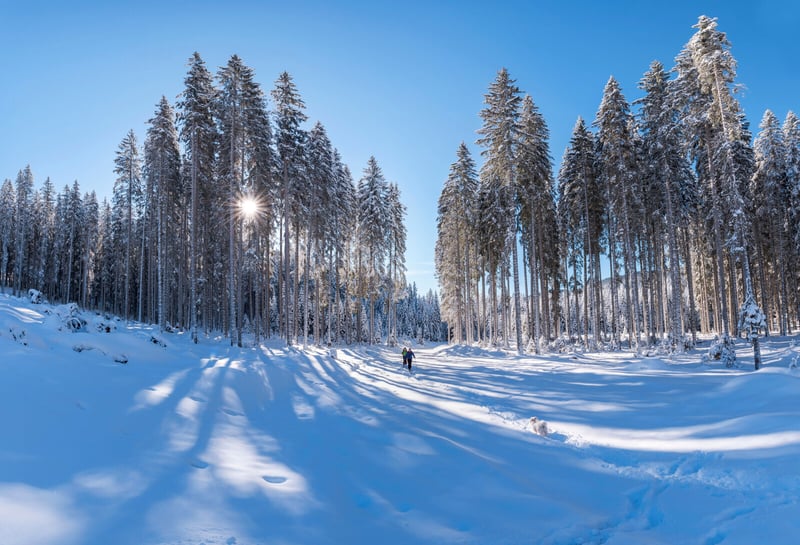 The winter months are hard for many people. In fact, an estimated 4 to 6 percent of people suffer from winter depression and 10 to 20 percent may have a form of mild SAD (Seasonal Affective Disorder). This is why it's extremely important to offer plenty of winter activities.
Here are some examples.
22. New Year's Eve Celebration
New Year's Eve is a popular night for many people, and they often look for celebrations to attend. Why not provide a safe, wholesome New Year's Eve gathering for your community?
You can extend it to adults and kids so everyone can attend. Be sure to include food, drink, music and movies for the little ones, along with plenty of kid-friendly games.
23. Financial Health Classes
What better time to prepare for tax season than the winter months? Seeing as taxes are due for most people every April, the winter is a great time to hold financial health classes. You can extend these classes so they're held bi-annually and invite your entire community.
Ask members of your church if they're comfortable teaching any financial health classes. You may have a CPA in your group or a financial organizer.

24. Mental Health Education
As previously mentioned, the winter months can be very taxing on a person's mental health. In 2020 alone, there was 1 death by suicide every 11 minutes. This is why mental health education is so important, especially for anyone who doesn't have access to healthcare.
You can help those in need access to free mental health clinics while teaching them about the healing powers of God. You could set aside a certain day of the week just for the mentally disabled so they have a safe place to visit and seek help.
25. Local Fundraising
Investigate local causes in your community. Whether it's an organization or a family in need, you can come together to help out.
Even though you can fundraise any time of the year, what better time than the holidays? You could host a toy drive to help local children in need and partner with local schools to help distribute these toys.
You can even reach out to local businesses for sponsorship when planning your church outreach ideas.
Valentine's Day Church Outreach Ideas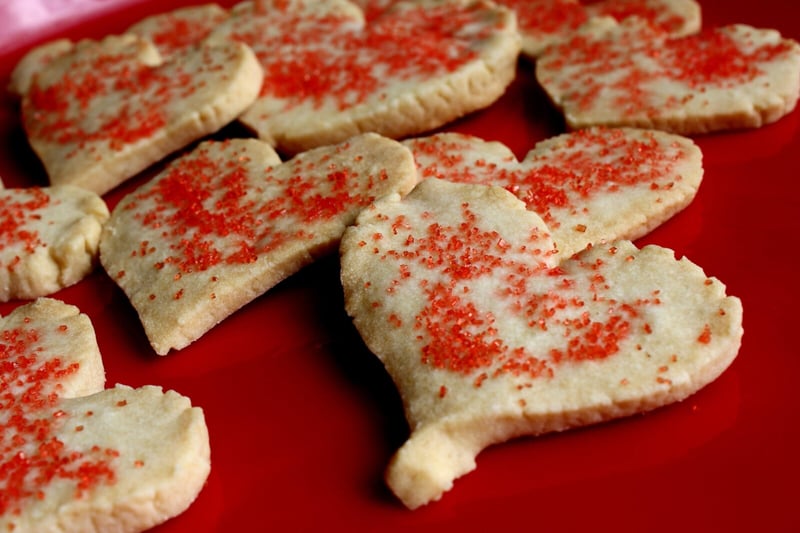 Love is in the air, and it's the perfect opportunity to host some romantic events for prospective and existing church members. However, not everyone has a significant other, and Valentine's Day can get a little lonely.
In fact, almost 50% of adults are single. So why not host some community gatherings where everyone has a chance to mingle?
26. Community Get-Togethers
You can tackle loneliness this Valentine's Day by hosting community gatherings at your church. You might hold a small group gathering such as a book club or themed discussion, a meal night where you share stories and a warm meal, or even a small group movie night.
These intimate gatherings are a great way for lonely community members to get out and connect on a deeper level. You don't have to include a pitch about joining your church.
You can just give people the opportunity to be together. They'll see how special your church is and all the benefits of joining.
27. Date Night
Why not host a date night in celebration of Valentine's Day? You could do this once a week throughout the month of February. You could also offer free babysitting services if you have enough volunteers.
Even better, you can host a Valentine's Day Dance perfect for the entire family! Volunteers could babysit the children in one part of the church, while the adults enjoy a date night dance. Be sure to have plenty of food and beverages!
Easter Church Outreach Ideas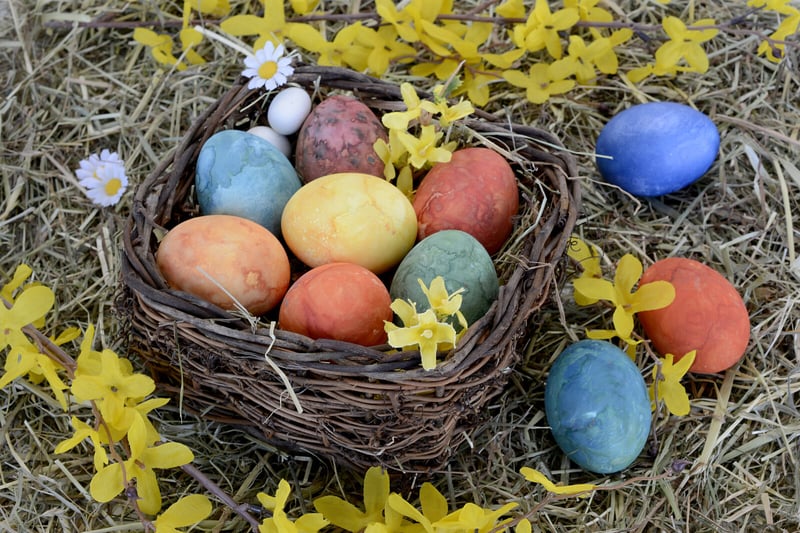 Easter is a time for self-sacrifice, reflecting, and giving back. Here are some church outreach ideas for Easter.
28. Community DIY Day
Your church has people with diverse backgrounds. Why not ask them to volunteer their services to give back to the community? You could do some repair work in town for free, helping local businesses or nursing homes that could use some volunteer DIY support.
Call ahead to see what type of help businesses might need that day and make a schedule that works for everyone. At the end of the day, meet up for a BBQ or pizza and talk about how you helped in the community and if you met any new people who might be interested in joining your church.
29. Book Clubs
You can create a book club that focuses on Easter or Lent-based books or books that take place in that time frame. You'll also provide a place for book lovers to get together and talk about something their passionate about.
You can start out with an Easter-themed book club and choose new topics as the year advances. Ask your members what else they're interested in and what types of books they'd like to discuss. You can also introduce Bible study in a non-threatening way that makes all community members feel welcome.

30. Habitat for Humanity
This is another wonderful way of giving back to your community while promoting your church outreach ideas. You can contact Habitat for Humanity to discuss volunteer opportunities and ways you and your church can help a family in need.
If you have carpenters in your church, you should ask them if they'd donate their services. While helping to build houses, you'll have the opportunity to meet plenty of new people within your community.
If you have a church vehicle you use, be sure to bring it to the job site so neighbors can see that your church is committed to helping the community around it.
Spring Church Outreach Ideas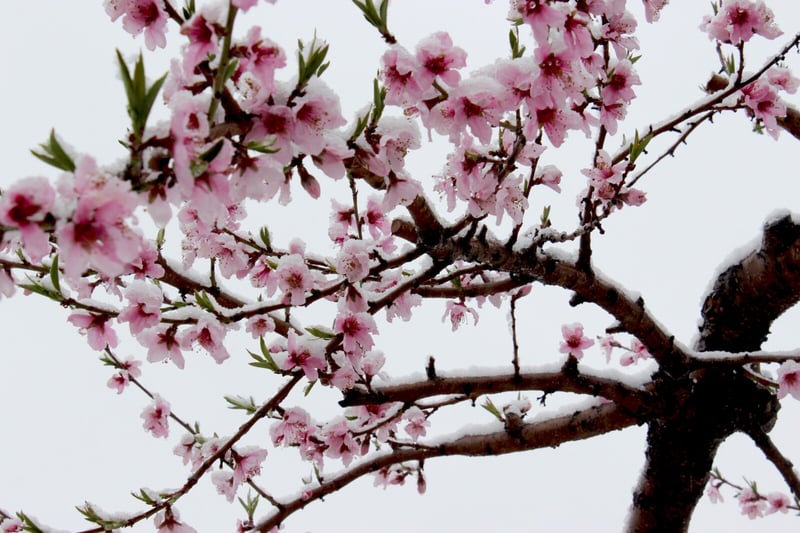 Spring church outreach ideas include everything from picnics to golf tournaments. Let's take a look at some great ways you can involve the community in your church.
31. Plan a Church Picnic
Spring is a great time to host a church picnic. Although these seem like private events, you can open them up to the general public within your community. You'd want to set up an information booth so you can provide information about your church.
Picnics are a low-pressure way of encouraging new members to come out and meet members of your congregation. You can look for volunteers to help with setting up, food prep and clean up. Picnics are also great for families with children looking to meet new friends.
32. Trash Pick-Up
Pollution affects over 100 million people globally. Why not create a community outreach program that helps to clean up the community around you?
You can organize a spring trash pick-up program that not only encourages new and existing members of your church to come out and work together, but that shows your community just how devoted your congregation is to helping the world around them.
No one likes to see trash on the side of the road. It's unsightly and makes a bad impression on the community.
Create signs and place them around town with the time, date and location where your trash pick-up group will be meeting.
33. Host a Golf Tournament
Golf is a great way to get in some daily exercise. Why not organize an event and partner with neighboring churches? You can engage in some healthy competition while providing existing members and prospective ones with a day of fun while on the green.
You can dedicate proceeds to a local charity, such as a program that helps foster children or pregnancy centers. You'll have fun, meet new people, and raise money for worthy causes.
34. Host a 5K Race
5K races are another excellent way to raise funds and awareness. You can also get in your recommended daily amount of cardio exercise.
No matter where you live, you'll find those in need. Whether it's families fighting cancer, first responders in need of support, or tragic events, a 5K race can help you raise money and awareness and meet new people in your community.
35. Visit a Nursing Home
Many nursing home residents only have a small group of friends and family they rely on for support. Why not visit a nursing home and spend time with someone who only sees other residents, doctors and nurses on a daily basis?
You can brighten their day with flowers, play board games, talk about their lives and talk about God and your congregation. Visiting a nursing home is a wonderful way to show compassion for someone battling depression and isolation while spreading the word of God.
Summer Church Outreach Ideas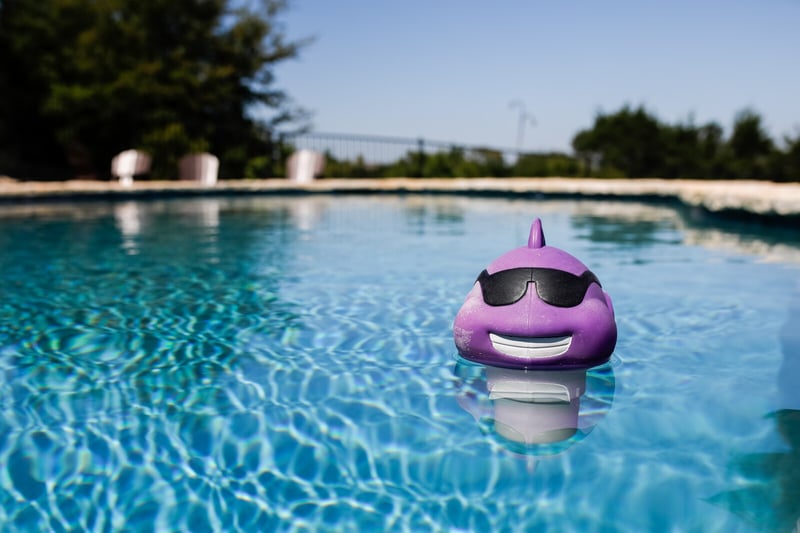 Summer is the perfect time to implement your outdoorsy church outreach ideas. With warm weather comes prospective members looking to enjoy nature. It's also a great time to host informative events such as car clinics.
36. Car Clinic
Every year in the US, roughly 69 million vehicles break down. So why not host a car clinic? If your church has a mechanic that would volunteer their time, you can invite community members to attend a free car-care clinic.
You can discuss how to change a flat tire, how to change your oil and other basic car maintenance tips.
You can also host a car wash where proceeds go to a local charity. This is an excellent way to get community members to check out your church and doubles as a great way for young people to come out and volunteer their time.
After the cars are washed, you can invite people inside for coffee and discuss the important work your church is doing.
37. 4th Of July Fireworks
Hosting a 4th of July fireworks show is a great way of meeting new people and inviting them to check out all that your church has to offer. Determine if your church has the budget for this type of celebration, always secure the appropriate permits and have a professional handle the fireworks.
Since kids love fireworks, you'll attract a lot of families to your July 4th celebration. You can sell refreshments to benefit your church or a local organization while engaging with your community. Fireworks are among the best church outreach ideas for the summer.
38. First Responders BBQ
First responders are heroes that make a difference in their community. It's important to show them your appreciation for all that they do.
One way of doing so is by hosting a First Responders BBQ in their honor. You can post about it on local community pages or social media. You can even ask the fire station if they'd post a message about it on their website or in front of their building.
Choose a local park to host your BBQ, and don't be afraid to ask local restaurants if they'd be interested in sponsoring your event.
39. Christian Concert
Depending on your church's budget, you can look into hosting a Christian concert. Check and see what Christian artists are in your area and ask if they'd be interested in giving a concert.
If you have any talented church musicians in your congregation, you can ask them if they'd like to be the opening act! It's a great way to connect with your community and to rejoice through song.
40. Set up a Booth at Your County Fair
Most towns have a county fair every summer. What better way to meet new people than to set up a booth at your county fair?
You can bring pamphlets to hand out and if one of your church members is a skilled crafter, you can ask if they'd donate some goods for you to raffle off. You can ask people to put their names and email addresses in a large bowl and at the end of the night, raffle off some of the homemade products you brought.
You could also sell pie at a booth or even popcorn. If you have animals, you could bring them to attract attention as you share the gospel. The possibilities are endless!
Fall Church Outreach Ideas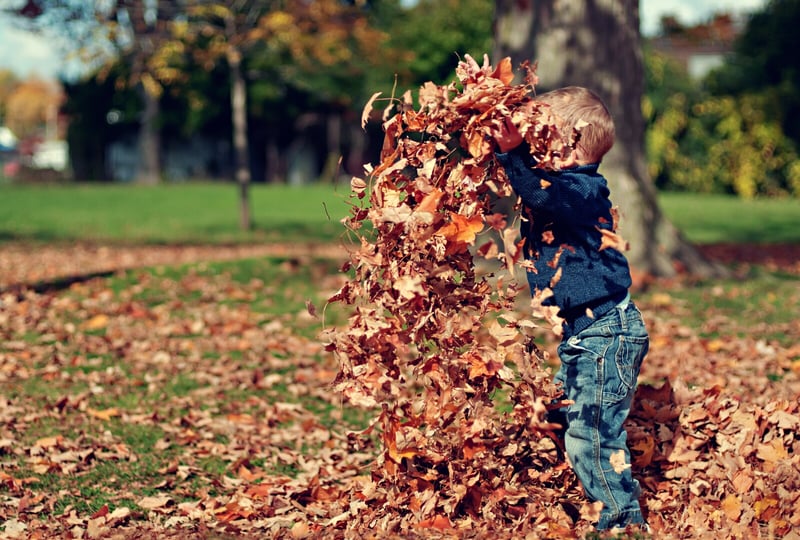 Fall is a time to be thankful and to celebrate with friends and loved ones. But it's also a time to help out in your community and to look for ways you can reach prospective church members.
Here are some great fall church outreach ideas.
41. Thanksgiving Meal Delivery
But not everyone has the luxury of receiving a warm homecooked meal. In fact, almost 4 million US adults are entirely or mostly homebound.
Thanksgiving is an excellent time to round up some volunteers and bring meals to the less fortunate, those who are homebound, or anyone simply spending the holidays alone. You can partner with local restaurants and culinary institutes for meal donations and spread love while meeting new members of the community and showing them just how special your church is.
42. Attend Sporting Events
Fall is an excellent time to attend sporting events. You can purchase a large block of seats and attend as a church. You can even bring a church vehicle or display your logo on the side of your car so other attendees become familiar with your congregation.
Don't be afraid to strike up a conversation and discuss all the wonderful events your church holds. Walk around the stadium and chat with new people. Additional church outreach ideas include making signs that proudly display your church for everyone to see.
43. Movie Night for the Family
As the weather gets cold, what better way to spend your time than with your family and friends, watching some wholesome movies? This is also an excellent way to connect with new members of your community.
If your church is well equipped for audio and visual performances, then it's ideal to use it for a family movie night. You can offer light snacks and hot cocoa for everyone to enjoy.
If Family Movie Night is a hit, you can host this type of event a couple of times a month and see how receptive the community around you is. Make it a no-pressure event for everyone to enjoy. You can even spend a few minutes before each movie discussing your church.
Remember to show movies with positive messages and that are appropriate for all ages. Every movie night should have a theme that you'll discuss afterward.
You'll also need to purchase a license if you're screening films outside your home, for legal reasons.
Advertise on local message boards, send out email and text notifications and don't be afraid to rely on word of mouth. Ask members if they'd bring friends and family with them to help spread the word and increase attendance.
44. Food Tour
Do you have a bunch of "foodies" at your church, or aspiring "foodies"? If so, why not host a food tour?
Every month, you'd select a different type of food. You can visit local food trucks and restaurants that accompany your "foodie" theme and extend the invitation to the rest of your community. You'll make new friends and taste some new and delicious food as you embark upon some excellent church outreach ideas.
With these 44 ideas, you can help build connections within your church and community and you can even promote church events without spending a lot of money.
Whichever fun event ideas you choose, follow up afterward with a thank you for attending note afterward to encourage attendees to return for future church events.
Looking for More Helpful Tools for Church Events?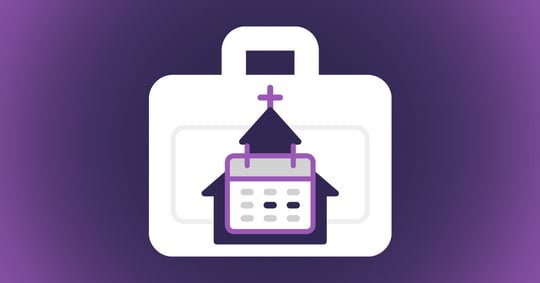 Running a church event is stressful for you and your volunteers. Get some help with our free Ultimate Church Event Kit. Download it now to access...
Permission slip
Event planning checklist
Church event letter templates