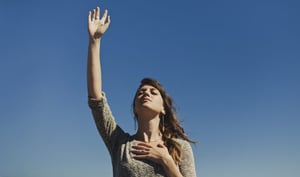 Setting up a prayer ministry online or any other virtual group, such as a Bible study or committee, is easy to do and won't cost you a thing. To help you create your own virtual groups, we've provided a few steps we've taken from our work with tens of thousands of churches who have successfully engaged their members in person and remotely.
1. Decide on a Cadence
For your online prayer ministry or other virtual group, you'll need to have a set meeting time. It's important to be consistent. This helps people to integrate your prayer ministry or Bible study into their weekly or monthly routines. As the group grows, you may find that you'll need to split it into multiple meetings to offer availability to members. Splitting the groups also has the benefit of encouraging more engagement among participants. When there are fewer individuals in the group, it encourages participation, rather than passive listening. This prompts them to interact when they might have just otherwise sat on the sidelines and listened.

2. Promote to the Congregation and Beyond
Once you have the schedule for a meeting set up, you'll need to find a way to get new group members to join.
Announce It from the Pulpit

Having your pastor or clergy announce the start of the group and issue reminders to join is the easiest way to get started.

Place Reminders in Bulletins

Church bulletins handed out during Sunday services, or offered as attachments for virtual services, can help make members and guests aware of your online prayer ministry or other virtual groups.

Use Your Website

Both members and guests interact with your website. Make sure you use the tool's potential to inform. Place announcements detailing your group's time and information.

Email Potential Participants

Don't just email your members. Reach out to past visitors and members. The online prayer ministry, Bible study or other virtual group is a great way for these people to reconnect with your congregation.

Send a Letter

For some members or guests, a letter feels a more personal, which could lead to a response, while an email might be ignored.

Post on Social Media

Your social media accounts, such as your Facebook page, offer a public space for those in the community and beyond to connect. That's why a simple post can help draw new guests to your online prayer group. You can make sure your post stands out on your Facebook Timeline by pinning it. By pinning a post, it will remain at the top of your timeline until you remove it. Here's how you can get started pinning posts for your church.

Encourage Members to Pass the Message

With the help of members, you can bring your online prayer ministry or Bible study to individuals within your community and beyond. One of the best ways you can encourage word of mouth is by providing the information in an easily accessible way. This would include putting the meeting details and login instructions in your social media posts or on your website. Doing this makes it simple for members to share with friends, family and acquaintances.


3. Choose a Video or Phone Conference Platform
For your members to connect with each other during your online prayer group or virtual gathering, you'll need video or phone conferencing.
For less tech-savvy members, phone conferencing is easier. Using Zoom, you can dial in by phone and enter a meeting identification. However, there are limitations with Zoom if you don't have a paid account; the most significant is time. If you want to use their free solution, you'll have to keep your call under 40 minutes. Fortunately, when it comes to phone conferencing, there are plenty of free solutions including this option.
If you're looking for free video conferencing, there is an option many churches have adopted, and it's really easy to use. Google Meet lets up to 100 users connect for free for up to an hour.
4. Organize Virtual Gatherings
As churches offer more prayer groups, Bible studies and other activities online, it becomes harder to organize each one. To ensure your church can support these extra services, you'll need a little help. This is where free prayer apps for groups like Vanco Mobile come in handy. Aside from helping churches manage prayer groups, this free app sends notifications, has a calendar to organize your activities, allows group and private chats and offers a directory for members of your church to connect. Using mobile apps make it easier for even small churches to host prayer groups and other online activities for those in their community and beyond.
5. Build Memberships Through Online Groups
Don't stop with your online prayer group or Bible study. Offer new remote services to members and those outside your congregation. These services help busy members stay connected with the church and offers them chances to grow spiritually. The online groups also allow churches to reach new individuals within their community and reconnect with old members who have stopped attending services. This is important because church membership is declining nationwide. From 1998 to 2018, church membership dropped from 69% to 52% of adults (Gallup).
One of the biggest problems churches have in gathering new members comes down to the making these folks feel welcomed. Tony Morgan studied the impact that following up with new visitors had on membership growth. He found that 90% of visitors returned if they received an immediate follow up from someone within the congregation and 60% of individuals returned when the follow up occurred within a few days.

Offering an online prayer ministry and other virtual gatherings is a powerful tool for church leaders. By extending invitations to join groups, you allow newcomers to enjoy warm welcomes from existing members as they participate.
6. Get the Resources You Need
Vanco has created a detailed guide that will help you offer virtual services to your members. Download the free eBook to learn about all the tools available to your church and how to best use them. Also receive best practices taken from the tens of thousands of churches we've worked with.